More than a year after a grainy cellphone video shocked the nation, jury selection in the murder trial of a former South Carolina police officer who killed an unarmed black man is set to begin Monday in Charleston.
Michael Slager, 34, claimed that victim Walter Scott was reaching for his Taser and that he he felt threatened when he killed him during a traffic stop over a broken taillight in North Charleston on April 4, 2015.
But bystander cellphone video showed the 50-year-old Scott running away from Slager as the officer fired eight bullets toward his back.
The killing particularly helped fuel an debate over the killing of black people by authorities, triggering protests around the country.
"I don't think [Walter] Scott can wear a badge of victim"
Three days after Scott was shot dead, Slager was charged with murder. A grand jury indicted him on June 8.
Earlier this year, Slater was also indicted on federal charges, including violating civil rights laws, obstruction of justice and using a firearm while committing an act of violence.
Last week, Slager's lawyer, Andy Savage, said his defense team had "thoroughly examined" the cellphone video, and he asserted that it contained "distortion."
In an interview with NBC station WCBD of Charleston, Savage declined to detail that distortion, saying: "You'll have see what the testimony is, but I think people will be shocked when they see where [Scott] was shot."
Savage also repeated Slager's claim that he used lethal force because Scott was trying to take his Taser. He asserted that Slager's "hands were tied up" when he tried to call for help.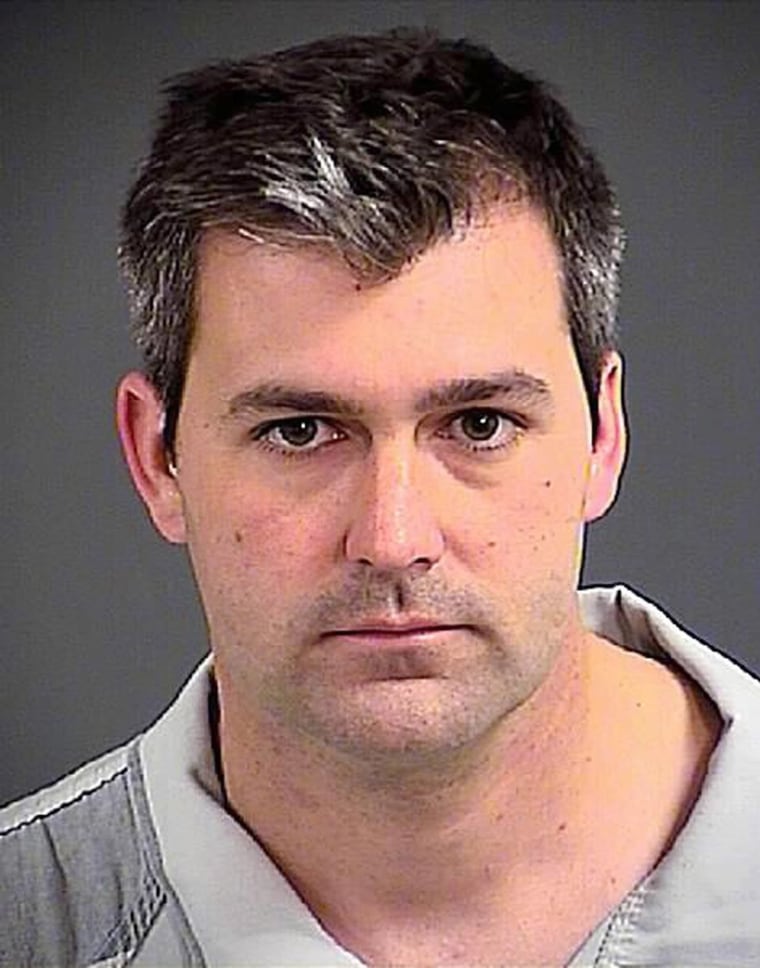 "Mr. Scott's hands were not," he told the station. "That's when we believe the Taser was removed and used against him."
Last week, Savage filed several motions, including a request to take the jurors to the scene of the killing and to avoid referring to Walter Scott as a "victim," according to The Associated Press.
"I don't think Scott can wear a badge of victim," he told WCBD, adding that "jurors will understand that what was in Michael Slager's mind" at the time of the killing "was due to the actions of Mr. Scott — not the actions of Mr. Slager."