CHARLESTON, S.C. — The son of an unarmed black man gunned down by a white South Carolina police officer made an emotional plea for justice on Wednesday in a sentencing hearing.
Holding a framed picture of his father and fighting back tears, Miles Scott asked U.S. District Judge David Norton "to sentence the defendant to the strongest sentence the law allows because he murdered my one and only father."
Former North Charleston Police Officer Michael Slager shot Walter Scott in the back as he ran away following a traffic stop in April 2015 for driving with a broken taillight. A video of the shocking killing went viral after a witness posted it online.
Slager was charged with first-degree murder in Scott's death, but a judge declared a mistrial in that case last December when a jury was unable to reach a unanimous verdict.
As part of a plea deal with the Department of Justice, local prosecutors agreed not to refile new charges against Slager. In the plea agreement, Slager's handling of the encounter was described as "objectively unreasonable given the circumstances."
Slager pleaded guilty to federal charges of violating Scott's civil rights for shooting him with no justification, and now faces a maximum of life in prison. His sentencing hearing began on Monday.
Delivering his victim impact statement on Wednesday, Miles Scott told the judge that he can't sleep at night. "I still can't believe he's gone," he said.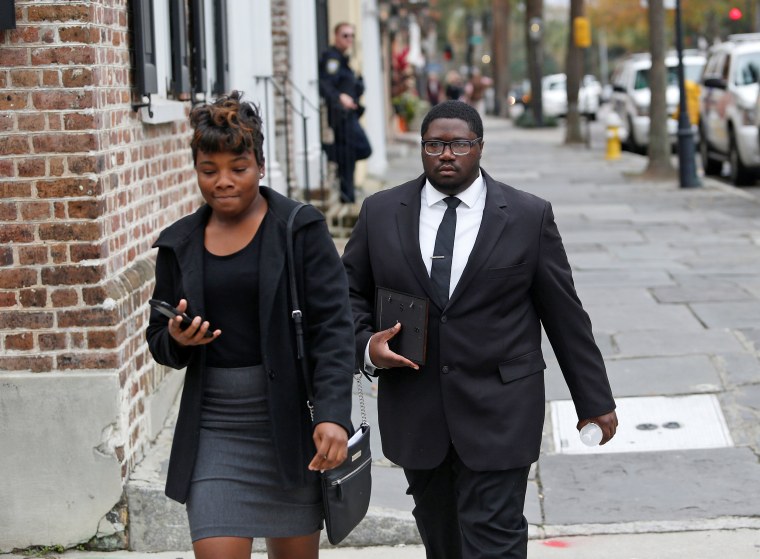 He continued: "As I get older my dad will never get to see his future grandkids and I know he would have loved them as much as he loved me."
Related: Sentencing begins for Michael Slager, ex-cop who killed Walter Scott
Also on Wednesday, Walter Scott's mother, Judy Scott, took the stand and spoke about the phone call she received from him after he was tased.
"The next thing I heard they stopped him and he began to say, 'They tasing me,'" she said. "He began to groan and he began to moan, he was in a lot of pain."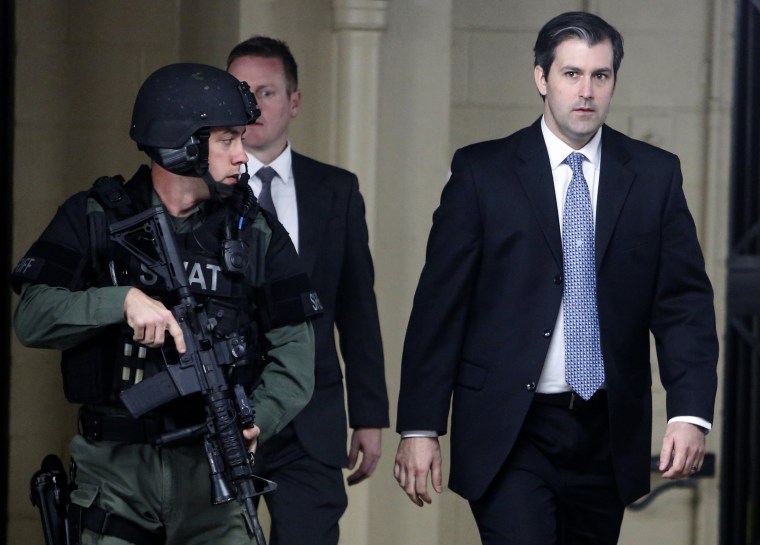 Visibly fighting back tears of her own, Scott's mom said she told him "whatever they say just do it so there wouldn't be any problems."
Slager, 36, said during a court hearing late last year that he fired his weapon because he feared for his life, although the bystander video showed him tossing his Taser by Scott's dying body.
The sentencing hearing resumes on Thursday morning.