Michael Slager, the officer who faced murder and manslaughter charges for shooting an unarmed black man in the back, will face a re-trial after the jury deadlocked over his case on Monday — and experts say there's still a strong case against him.
While eleven jurors backed convicting an officer for the shooting at one point, according to a note written by one of the jurors, a holdout juror said he felt he could not vote to convict the officer in "good conscience."
Prosecutors swiftly announced they would re-try the case, which is a legal option after any jury deadlocks.
"We will try Michael Slager again," said Scarlett Wilson, the prosecutor in the case.
Rose Mary Parham, a South Carolina criminal defense lawyer and former prosecutor, said it's no surprise that the state would seek to "try it again."
If a case continued to deadlock on a second try, she noted, that can pave the way for a deal where both sides "reach some agreement without having to go to trial."
Related: Judge Declares Mistrial in Walter Scott Shooting
The case against Slager was unusual for several reasons, from the prosecutors' pursuit of a murder charge —rare for shootings in the line of duty — to the jury debating the outcome in a series of tense notes read aloud in court.
While videos of police shootings have put more pressure on prosecutors to bring cases against officers, convictions are rare, and there are virtually no murder convictions for officer actions taken in the line of duty.
(In 78 cases against officers since 2005, only one resulted in a murder conviction, according to a tally by policing expert Philip Stinson, an associate professor at Bowling Green State University.)
Since juries often give officers the benefit of the doubt, the indication that up to 11 jurors were close to convicting Slager — on some kind of charge — suggests prosecutors were close to succeeding in this case.
"The prosecution, from what I could, tell tried a very good case," said former South Carolina prosecutor Michael Sahn, "and presented it in the strongest fashion possible."
The case against Slager featured unusually specific and damning evidence, given the video showing him clearly shooting Scott in the back as he retreated, unarmed, and appearing to show Slager dropping an object near Scott as he lay dead on the ground.
Related: Lone Juror Says He Can't Convict in Slager Trial
Prosecutors argued Slager was planting a taser near Scott's dead body.
That was an important claim, as it could suggest Slager was knowingly trying to stage a fight that did not occur, to justify force that he knew was excessive at the time. The prosecution raised the issue in opening and closing arguments, accusing Slager of staging a crime scene.
"His first instinct, after those shots were fired and he cuffs a dead Walter Scott, was to stage, was to stage the scene," prosecutor Wilson told the jury.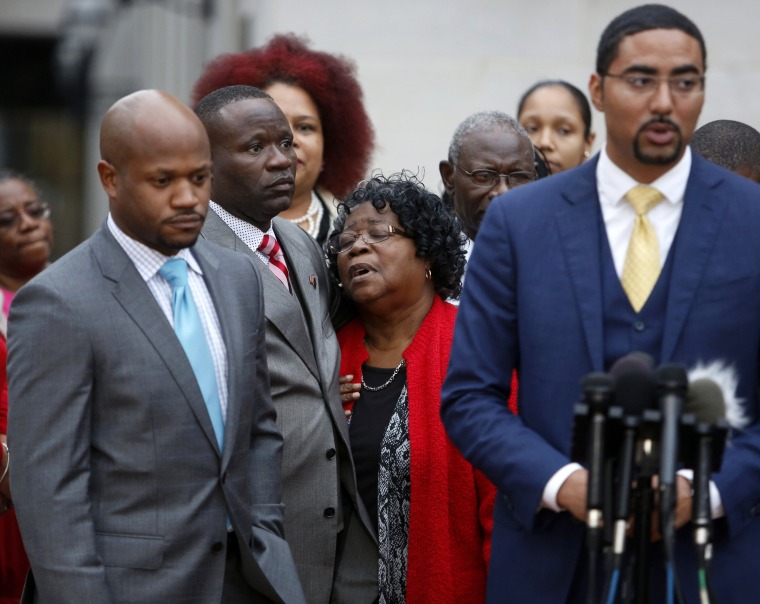 In her closing arguments, Wilson noted that Slager never rolled over Scott's body to find the Taser because he knew where to find it. She emphasized to the jury that Slager "knows that Taser is a problem for him."
Slager personally denied the accusation when he took the stand.
"I must have dropped it by Mr. Scott's body. I don't remember doing that," Slager testified. He also said on the stand that a lot of what happened is "fuzzy" in his memory, but he insisted he only acted out of a necessity to defend himself.
Related: Jury in Walter Scott Trial Can Consider Lesser Charge
While the jury may have been close to a conviction, some experts say if a jury won't convict an officer in the face of this video evidence, it seems virtually impossible to convict officers for anything done in the line of duty.
"It seems that juries are very reluctant to second guess on duty police officers in split second life or death decisions involving deadly force," said Professor Stinson, who studies these cases.