TEL AVIV, Israel - Israel named two Islamist militants as suspects in the abductions of an American and two other teens in the occupied West Bank who vanished on June 12. "Less than 24 hours after the kidnapping of Eyal Yifrah, Gilad Shaar and Naftali Frenkel, the [Israel Security Agency] uncovered that the Hamas terror organization is behind the attack," the Israeli Defense Forces said in a statement late Thursday.
Sign up for breaking news alerts from NBC News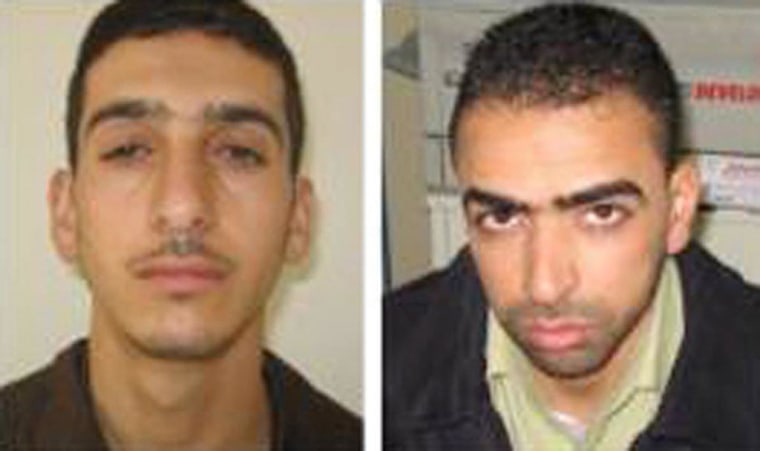 The suspects were named as Marwan Kawasma and Amer Abu Aysha, who were born in 1985 and 1981 respectively, according to the IDF. They are both from the Palestinian city of Hebron, where much of the search for the three teens has been focused, and have spent time in Israeli detention, it added. They "became suspects immediately following the kidnapping," the IDF said. Israel added that the two were "operatives" for Hamas, which governs the Gaza Strip and is deemed a terrorist organization by Israel.
In-Depth
Social
- Paul Goldman and F. Brinley Bruton