A huge Oregon wildfire was sparked by a lawnmower, and the person responsible could be on the hook for millions of dollars, fire commanders said Thursday.
The Stouts Creek fire started July 30 on the outskirts of Umpqua National Forest east of Canyonville. So far, it has chewed through 23,841 acres, threatening 158 homes, and was 63 percent contained Thursday, the Northwest Interagency Coordination Center said.
Full containment isn't expected until Aug. 22 at the earliest, the agency said.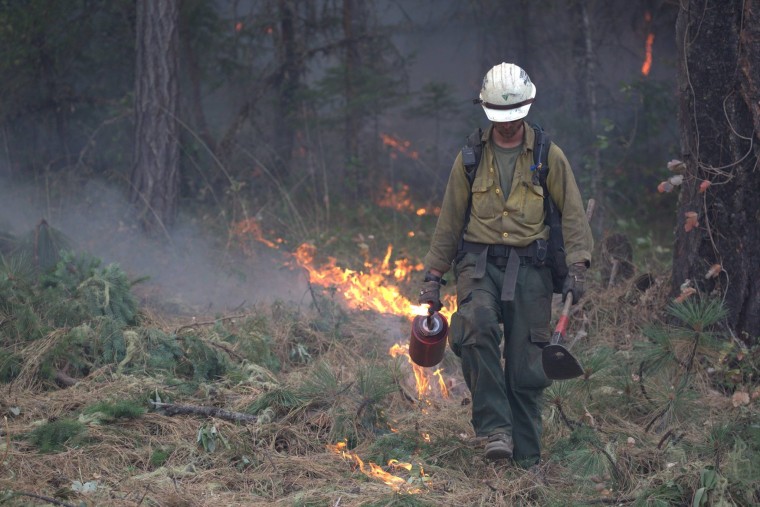 Investigators declared the fire to be "human caused" Thursday, saying it appeared to be "related to an individual mowing grass" during prohibited hours.
"Because of the violation, the individual may be liable for fire suppression costs and damages resulting from the fire," the Forestry Department said.
With more than 1,500 firefighters from 23 states and three Canadian provinces attacking the fire with 46 engines, 30 water tenders, 21 bulldozers and 10 helicopters, that could be one hefty bill — specifically, $22.4 million and likely to rise.
"Despite the success we've had, this is still a big fire with a lot of life and potential in it," Deputy Incident Commander Russ Lane said.