A courageous California doctor used a motorcycle to drive through the Santa Rosa wildfires to get to eight premature babies during the predawn hours of Oct. 9 just as the situation was intensifying.
"I got called at 2 a.m. because the flames were getting close enough to the hospital so the staff thought that we'd have to evacuate," Dr. Scott Witt, the medical director for the newborn intensive care unit at Sutter Santa Rosa Regional Hospital, told NBC News in a phone interview Friday.
Witt, 45, was with his wife and four children at the time and safety had become a priority for his newborn patients as well as his own household.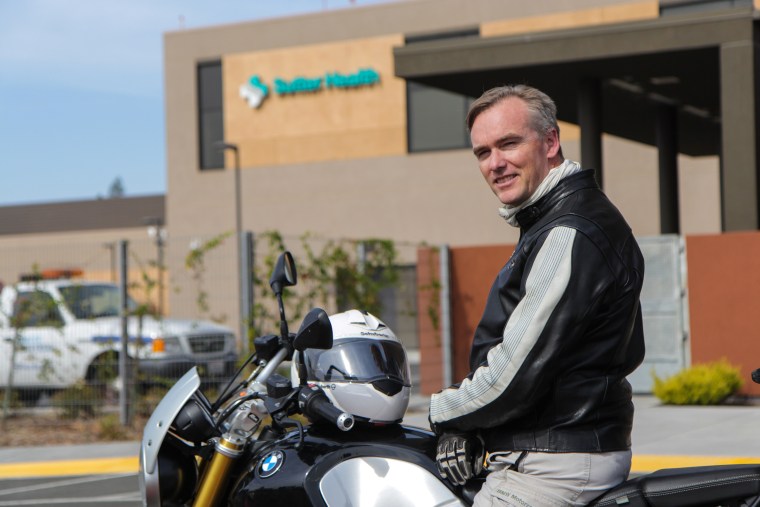 His family chose to evacuate to a nearby church in Sebastopol, and Witt headed to the hospital. At first he took his truck, but he realized it would be hard to maneuver with dangerous roads and closed off areas, so he returned home.
"The only way I could was to get on my motorcycle," Witt recalled. "I had to skirt around where the fire had spread to," he said.
He saw fire burning close to the hospital parking lot and rushed in.
"I feel like these babies are like my own babies. I just wanted to make sure I was there to help them."
"The intensive care unit already smelled with a lot of smoke and I wanted to move everybody to a parking lot without any fire in it," Witt said.
He and hospital staff safely managed to evacuate all eight premature babies into an ambulance that would head to a nearby hospital. Witt chose to follow the ambulance with his motorcycle, even with the fire still strengthening and dodging some debris.
"At one point, there was some live wire on the freeway," he recalled.
"After going on the freeway, I said to the ambulance driver, 'I don't know if it's the most scary thing I've done but close to it,'" he said.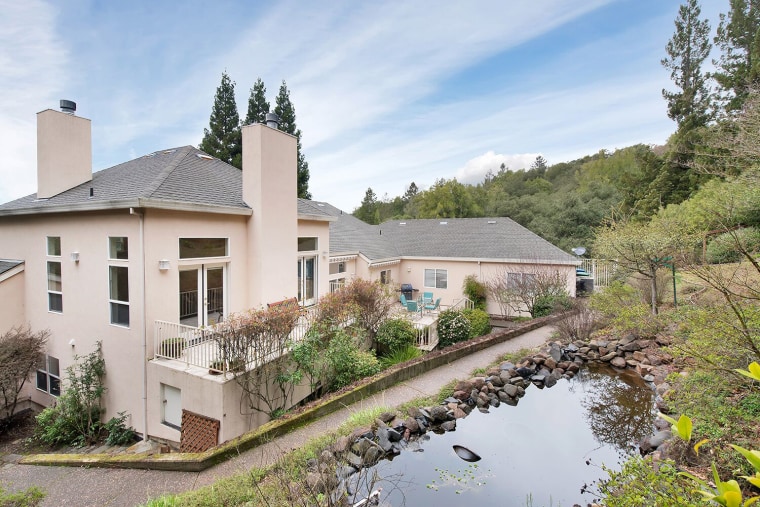 The babies were safely escorted, and Dr. Witt headed to reunite with his family, all safe and sound.
He then rode back to check on their home. "It was totally burned down," he said.
"We didn't have any injuries, we were just happy to be together in faith," Dr. Witt said.
The Tubbs Fire has now topped the list for most destructive wildfires in California's history, California fire officials reported on Friday.
At least 42 people died in wildfires burning in Northern California, and 23 of those deaths occurred in Sonoma County where the Tubbs Fire and other fires raged. The Tubbs Fire burned more than 36,000 acres and was 93 percent contained by Friday, the California Department of Forestry and Fire Protection said.
Around 8,400 homes and other structures have been destroyed in all the fires, and at least 5,300 structures were in the Tubbs Fire, the department said.
Sutter Health, the network that owns Santa Rosa Regional and other outpatient facilities in Sonoma County, told NBC News that 37 of their physicians and 77 other employees lost their homes in the Northern California wildfires.
Witt said that Sutter Santa Rosa Regional Hospital planned fire drills and prepared with likely scenarios, but the size and ferocity of the fire was unlike anything they expected.
"We talk about more significant disasters but we don't prepare drills on that kind of magnitude because it's not something you imagine will happen frequently," Witt said.
"You have to consider it now," he said.
The hospital said they safely transported 77 patients to Bay Area facilities that Monday morning. All the premature infants are fine.
"I feel like these babies are like my own babies," Witt said. "I just wanted to make sure I was there to help them," he said.