The U.S. Forest Service on Thursday identified the three firefighters who were killed battling a fast-growing wildfire in Washington state as Tom Zbyszewski, 20, Andrew Zajac, 26, and Richard Wheeler, 31.
The men, all members of an engine crew from Okanogan-Wenatchee National Forest in central Washington, died Wednesday after their vehicle crashed and was overtaken by flames near the town of Twisp. The fire spread quickly and erratically, driven by wind and feeding on drought-parched land, the agency said.
Related: Three Firefighters Killed After Crash in 'Hellstorm' Blaze
The men's bodies remained at the scene overnight Wednesday so investigators could gather evidence. Early Thursday evening, they were removed in separate ambulances in procession escorted by fire and police vehicles with lights flashing, as firefighters along the route stood in a cordon with their helmets over their hearts.
"It was very moving," Okanogan County Sheriff Frank Rogers said. "It's hard when you deal with this and then you send these young guys back out in this. It's constant, and it wears you out."
Zbyszewski was a physics major at Whitman College in Walla Walla, Washington, and was fighting wildfires this summer to raise money for school, his parents, both of whom have also worked for the Forest Service, told NBC News.
"He loved Whitman and Walla Walla. He just loved that college," said Zbyszewski's mother, Jennifer, a recreation management specialist for the Forest Service.
"I was already proud of him as a mom, but then to see him in the workplace and see how much people liked and respected him — I was so proud as a mom," she said.
Zbyszewski 's father, Rick, a former Forest Service firefighter, called his son, who was a straight-A student, "a special kid."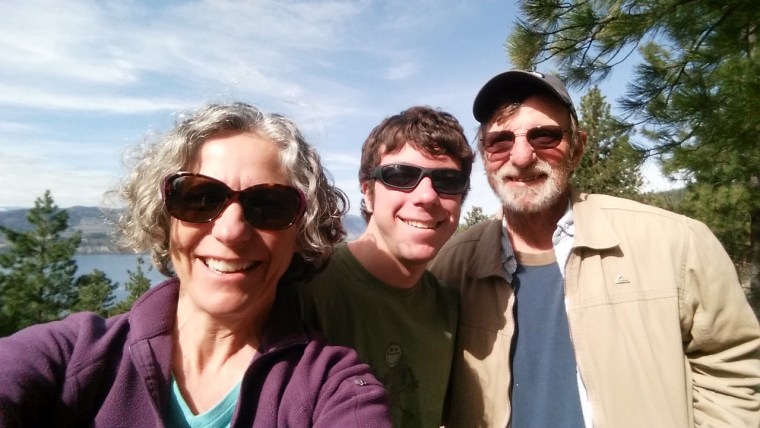 "School was the main focus of his life — academics and family," Rick Zbyszewski said. "I'm really going to miss Tom."
Jennifer Zbyszewski said the family didn't blame the Forest Service for her son's death.
"They're just an incredible group of people that are very, very hardworking and uncompromising when it comes to safety," she said.
"They always took safety to heart. We know they never would have put Tom in harm's way, but we know fires are sometimes unpredictable."
Wheeler, of South Haven, Michigan, was a fourth-generation firefighter who "died a hero," his mother, Karen Morey, told NBC station WOOD of Grand Rapids, Michigan.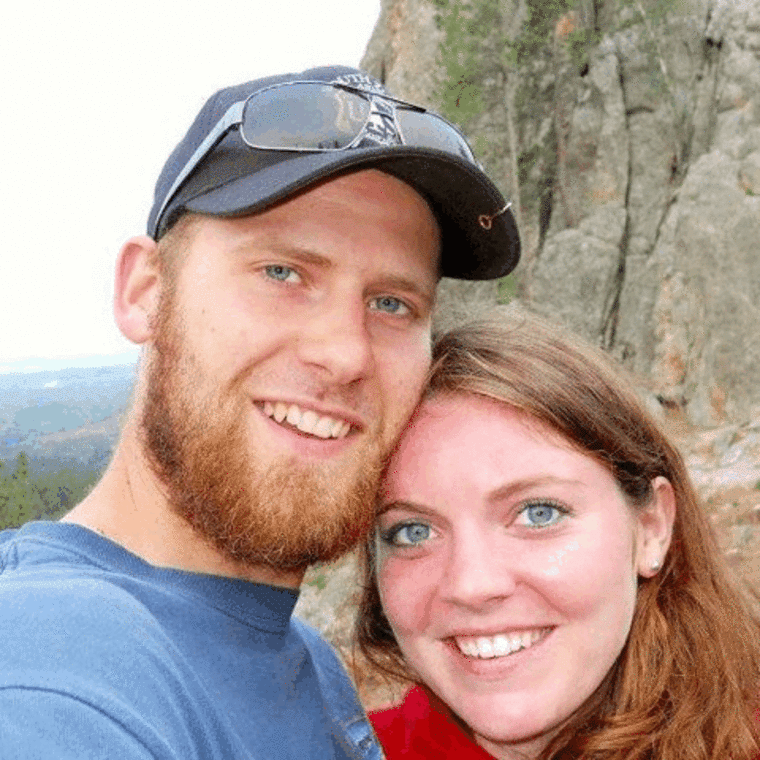 "He was a loving husband, wonderful son and brother," Morey said. "He will be greatly missed."
Kristy Beauchamp, Wheeler's cousin, called Wheeler "one of the greatest guys we know."
"He died doing what he loved doing," Beauchamp told WOOD. "He had the best sense of humor. He's sensitive, loving and cares for everyone."
Zajac — who lived in Winthrop, one of the towns that were evacuated Wednesday — was "a phenomenal human being," said Jake Kerby, an associate professor of biology who co-directed Zajac's master's thesis at the University of South Dakota.
"Everyone loved Andrew and his wife, Jenn," Kerby told NBC News. "They were both high-quality scientists in my lab, but more importantly high-quality people."
"Andrew was one of the most brilliant and unassuming human beings I've ever met — so gentle and kind," Tiffany Raridon, a family friend, told NBC News.
His death is "such a horrible loss," Raridon said. "I'm heartbroken."
Washington Gov. Jay Inslee said the three men were "big heroes protecting small towns" and suggested that residents "thank a firefighter."
"We know that these fires have burned a big hole in our state's heart," he said.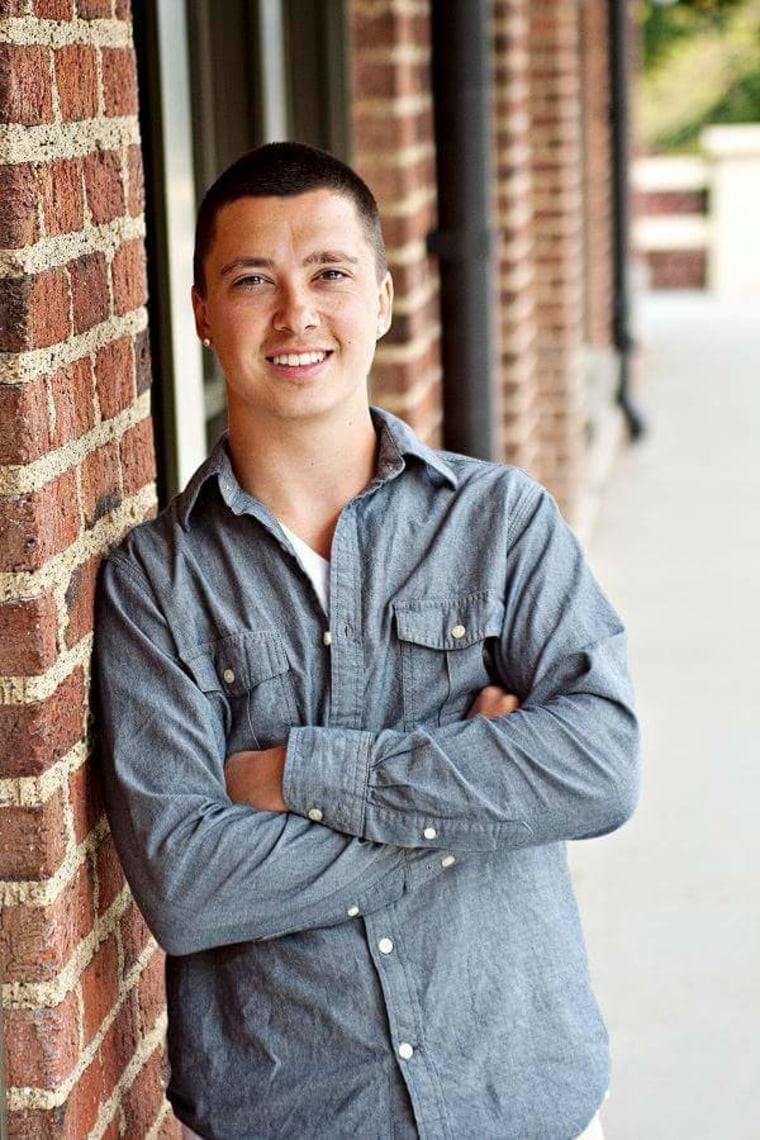 Another Forest Service firefighter, identified as Daniel Lyon, 25, of Puyallup, Washington, was listed in critical condition at Harborview Medical Center in Seattle. Doctors said that Lyon, a reserve officer with the Milton, Washington, police, had burns over to half to two-thirds of his body but that he was responsive and was moving his fingers and toes.
Lyon's father, Daniel Lyon Sr., told reporters that his son was in his first season as a firefighter — something he wanted to make a career.
"He is the kind of kid his mother and I are so proud of," the elder Lyon said. "He's been a great, wonderful child."
Lyon was among four firefighters injured Wednesday; the identities, agencies and conditions of the three others weren't released.
"This was a tragic incident, and our hearts go out to their families, friends and colleagues," Mike Williams, forest supervisor at Okanogan-Wenatchee National Forest, said Thursday.
What's being called the Twisp River fire grew from 50 acres Wednesday afternoon to 1,500 acres Wednesday night to 16,000 acres Thursday morning and has merged with the Okanogan Complex of fires, the state Public Lands Commission said.
The Okanogan Complex was at 88,161 acres Thursday afternoon, with 38 percent containment, incident commanders said.
Photo Gallery: Deadly Wildfire Rages in Washington
"We cannot keep up. We do not have the resources. It's nonstop," Okanogan County Chief Sheriff's Deputy Dave Rodriguez said.
"It's all burning, and we don't have the resources available," Rodriguez said. "We cannot get out and put boots on the ground for all these fires."
Almost 30,000 firefighters from all over the country are battling about 100 wildfires that have broken out across the West. The flames have torched more than 1 million acres of land.
So many firefighters are needed that more are flying in all the way from New Zealand and Australia this weekend, authorities told NBC News.
Final details were still being worked out, but the contingent from Australia and New Zealand was expected to arrive in Boise, Idaho, on Sunday. Boise is the headquarters of the Western regional headquarters of the Forest Service's National Interagency Fire Center.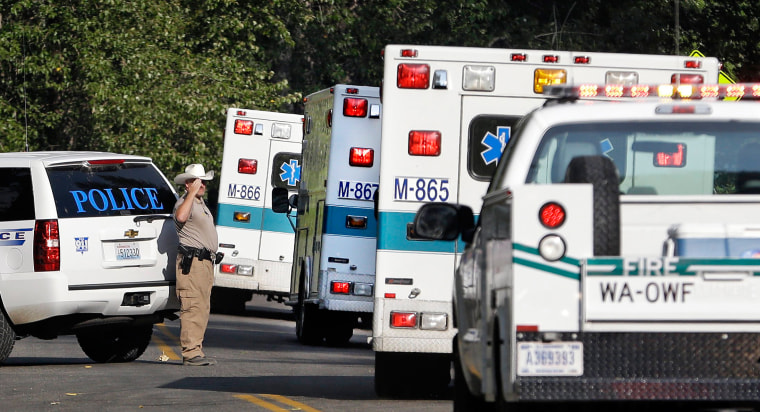 Mike Ferris, a spokesman for the fire center, told NBC News that the fire personnel — whom he described as fire managers, not front-line firefighters — will undergo two days of training on U.S. firefighting procedures next week before being deployed as needed.
"We currently remain at National Preparedness Level 5 [the highest level], our resources are fully committed and there are no season-ending weather events in the foreseeable forecast," said Aitor Bidaburu, head of the National Multi-Agency Coordinating Group, which manages cooperation among fire operations from the Bureau of Land Management, the National Park Service, the U.S. Forest Service and other federal agencies.
"Because of the current level of commitment and forecast, having fire management expertise from Australian and New Zealand firefighters will be of tremendous help as we continue suppressing ongoing fires," he said.
It's the first time in seven years that Australia and New Zealand firefighters have been requested to assist with U.S. wildfire suppression efforts, the coordinating group said.