Gunfire sparked a massive California wildfire that raged near Yosemite National Park last month and destroyed more than 60 homes, fire officials said Saturday.
The so-called Detwiler Fire broke out just before 4 p.m. local time (7 p.m. ET) on July 16, and burned more than 81,000 acres, according to the California Department of Forestry and Fire Protection. It was 97 percent contained as of Saturday.
"The discharge of firearms, on public lands, is responsible for sparking the fire," the department, known as Cal Fire, said in a statement on Saturday.
The specific circumstances about the cause of the fire remain under investigation, Cal Fire said. The department said a $2,000 reward is being offered for information leading to the arrest and conviction of anyone responsible for starting the fire.
It is not uncommon for gunfire to start fires, Cal Fire Battalion Chief Mike Mohler said Saturday, and shooting is legal in the area where the fire began. Mohler said shooters need to use the proper ammunition for the area, and "also know where your target is and where that round is going to go."
Over 1,600 fire personnel responded to the Detwiler Fire, which started at Detwiler and Hunters Valley roads east of Lake McClure, which is west of Yosemite National Park, and it burned in Mariposa County.
PHOTOS: California Wildfire Threatens Gold Rush-Era Towns
The fire's explosive growth triggered evacuation orders in nearby towns and prompted Gov. Jerry Brown to declare a state of emergency. Several minor injuries were reported but no one died in the blaze. A total of 63 residences, 67 minor structures, and one commercial structure were destroyed in the fire, Cal Fire said.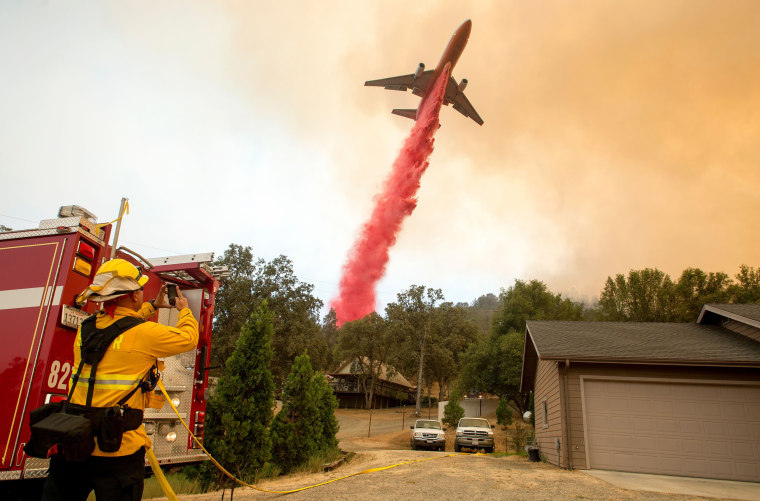 At least 16 wildfires were burning across the state as of Saturday, according to Cal Fire.
More than 3,700 fires have burned in the state from January 1 through July 30, burning a little more than 206,000 acres, according to the department, compared to 2,860 fires during the same period last year that burned just over 139,000 acres.