Montana came to understand the power of ice and fire this week as it dealt with snowfall and a wildfire at the same time.
Glacier National Park announced the closure of an eastern portion of Going-to-the-Sun Road Friday because of snow and ice, while the western section of the roadway remained shuttered due to ongoing wildfires. The fires scorching the region ignited on August 10 and have engulfed nearly 16,000 acres of land.
But thick flakes of snow falling on the area and lower temperatures have raised hopes that more precipitation would follow and help bring an end to the monthlong blaze.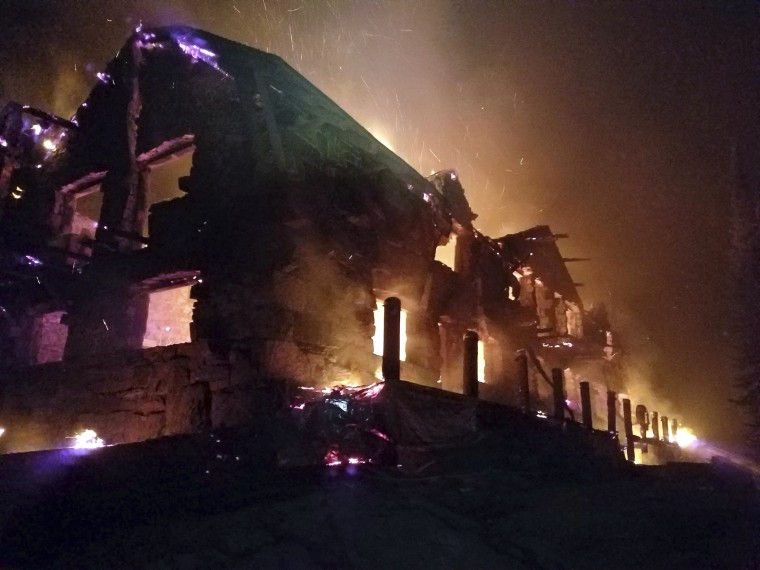 "Really any sort of measurable precipitation will help. The fire is not going to go out until there's significant precipitation over the area," said Emily Davis, 35, of the Northern Rockies Incident Management Team in Glacier National Park.
"It's all about waiting for that season-ending weather event, whether it's snow or rain," she added.
The Lake McDonald Lodge had to shut down early this season because of the ongoing wildfire. Out of an abundance of caution, the popular hotel closed because its workers were exposed to consistently smokey conditions on a daily basis.
Despite shuttering early, the lodge was still in danger of being overtaken by the wildfire and maintained a sprinkler, road spraying and water pump system around it to keep the fires at bay. They hoped to save it from tragically burning down like Sperry Chalet, the century-old lodge which was engulfed on Aug. 31.
"What that system is doing is increasing the humidity enough and cooling the temperature so that it feels like a rain forest microclimate," Davis explained.
An evacuation order remained in place, extending from the hotel and lodge near Lake McDonald more than 20 miles north to Logan Pass. An evacuation warning reached 10 miles south to Apgar Village.
Yet these wildfires in Montana are only one part of a larger inferno stretching across the American West. According to the National Interagency Fire Center, current fires span nearly 1.7 million acres of Montana, Washington, Idaho, California and Oregon.
Montana currently accounts for more than half-a-million of those acres, and the state has completely depleted its $32.5 million fire fund because of it. The state government has been forced to take money from the Department of Natural Resources and the governor's emergency fund to keep up the fight.
Yet the high cost of these wildfires is not just a Montana issue.
In 2017 alone, there have been 49,399 fires in an area covering approximately 8.4 million acres of land — almost 3 million more acres than the annual average of the past decade.
The Forest Service spent $2 billion battling forest fires so far this year, the U.S. Department of Agriculture announced earlier this week — meaning that 2017 is the most expensive wildfire fighting year in American history. The previous record was $1.7 billion in 2015.
U.S. Secretary of Agriculture Sonny Perdue called on Congress to fix the way fighting wild fires is funded because most of the Forest Service's budget is now dedicated to the task. While it only accounted for 16 percent of the budget in 1995, that figure rose to 55 percent of the budget in 2017.
"Which means we have to keep borrowing from funds that are intended for forest management," Perdue said. "We end up having to hoard all of the money that is intended for fire prevention, because we're afraid we're going to need it to actually fight fires."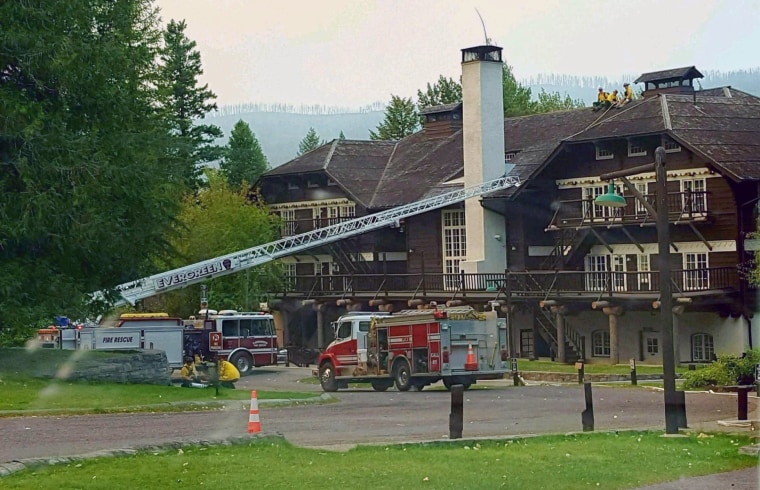 According to Perdue, the current effort is self-defeating because the Forest Service pulls money from prevention programs to cover fire suppression costs. Otherwise, it would spend the money preventing fires via prescribed burning, harvesting or insect control.
The change has also affected personnel. Members of the Forest Service dedicated to combating fires increased 114 percent, from 5,700 employees in 1998 to more than 12,000 in 2015. Meanwhile, those dedicated to managing the land has decreased 39 percent, from around 18,000 in 1998 to less than 11,000 in 2015.
But the Forest Service and the Department of Agriculture have concluded that only addressing the fires, instead of preventing them, isn't working.
"We are breaking records in terms of dollars spent, acres of National Forest land burned, and the increased duration of fires." said Forest Service Chief Tony Tooke. "Our firefighters are brave men and women, who risk their own lives to protect life and property. We must give them every opportunity to do their jobs effectively through better management of the forests in the first place."
CORRECTION (Sept. 16, 2017, 6:30 p.m. ET): An earlier version of this article misstated the previous record for Forest Service money spent fighting wildfires. It was $1.7 billion in 2015, not $1.7 million.