DigitalGlobe promised that the shortwave infrared sensor on its WorldView-3 satellite could see through smoke to track wildfires, and one of its latest images has delivered on that pledge: The picture, captured from an altitude of 383 miles (617 kilometers) last week, reveals the burn line around the Happy Camp Complex fire in California's Klamath National Forest.
In the visible spectrum, WorldView-3 could see little more than the smoke rising from the blaze. But the color-coded view from three of the SWIR sensor's eight infrared bands shows exactly how far the fire had spread. An interactive slider image included in Digital Globe's blog post graphically demonstrates the difference.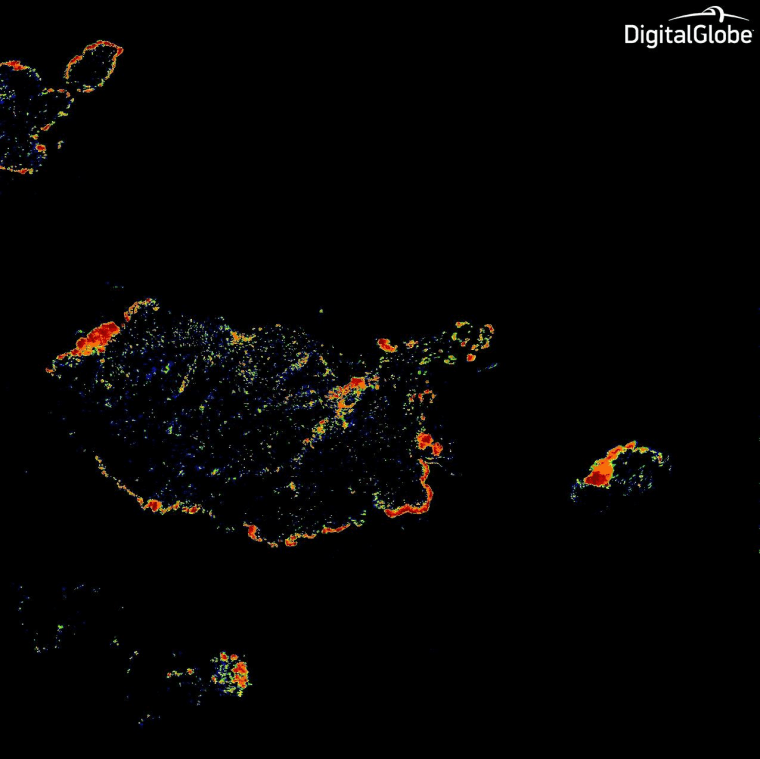 Because infrared imagery tracks heat, WorldView-3 was able to produce a "heat map" showing where the fire was burning the hottest. That kind of capability can guide firefighters as they battle wildfires.
The SWIR camera is just one of the things that makes WorldView-3 the world's most advanced commercial satellite for Earth imaging: The RV-sized spacecraft is also capable of snapping pictures with 1-foot (30-centimeter) pixel resolution — which is sharp enough to tell whether you've left your car door open. Its "super-spectral" images can track the biological health of forests and farms, or map the footprints of urban development.