PYEONGCHANG, South Korea — South Korean authorities deployed 900 military personnel at the Pyeongchang Olympics on Tuesday after the security force was depleted by an outbreak of norovirus.
Games organizers said 32 workers are being treated for norovirus in quarantine, including 21 from the Civil Security Staff and three foreigners.
About 1,200 people working security were being kept in their rooms while being tested for norovirus.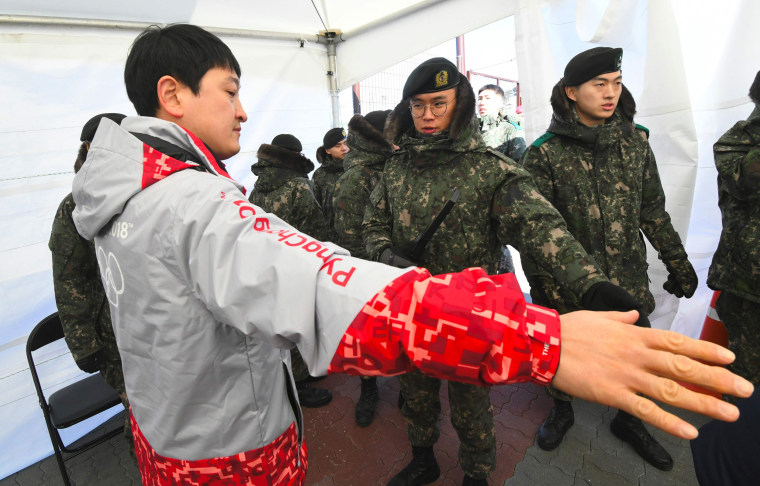 "To address the shortfall in security workforce due to the isolation, 900 military personnel have been deployed to take over the work of the civil safety personnel," the organizing committee said in a statement. "They will work across 20 venues until all affected workforce are able to return to duty."
Related: Chipotle Shuts Down Virginia Restaurant Over Reports of Norovirus
Tests over the last five days on the water used for cooking and general consumption have proved negative for norovirus, organizers said. But hygiene inspections will be intensified on all food and beverage facilities at the Olympics, which open on Friday.
"Surveys on tap water, the food preparation staff, and food items are currently being conducted to trace the route of transmission," organizers said.
Norovirus is a contagious virus that causes stomach pain, nausea and diarrhea. The most effective way to stop the spread is to practice good hand-washing and personal hygiene.
Symptoms of norovirus begin about 12 to 48 hours after exposure and last one to three days, according to the Mayo Clinic.
Related: 5 Things You Didn't Know About Norovirus, the Nasty Stomach Flu
The illness is most frequently seen in crowded enclosed environments like hospitals, nursing homes, child care centers and cruise ships.
There is no vaccine for norovirus.