SEOUL, South Korea — As athletes gear up for the Winter Olympics in PyeongChang, they'll find some serious protection: condoms, and plenty of them.
South Korean condom manufacturer Convenience Co. is donating 100,000 of its latex rubbers to the athletes' village, while the Korean Association for AIDS Prevention will reportedly furnish another 10,000. It will be the most ever made available at a Winter Games, although the number falls short of the 450,000 distributed during the larger 2016 Summer Olympics in Rio.
While there's been some movement for South Koreans to start talking about a sexual revolution — in part because of the widespread use of social media — some observers are hoping the attention given to condom use at these games will get the socially conservative country to begin shedding its inhibitions.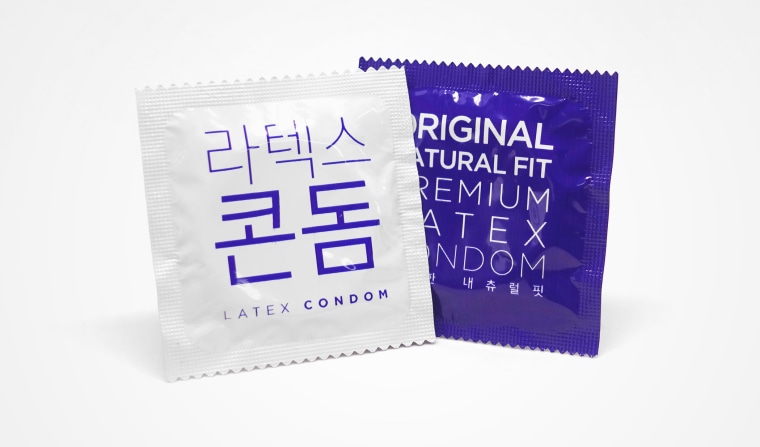 "It is a great time to seize this opportunity to start having open discussion," said Hyeouk Chris Hahm, a Boston University professor who has researched sexual attitudes among South Korean adolescents.
In recent decades, nearly half of the nation's youth have reported engaging in sexual encounters in their teens — in some cases eschewing the expectation to be abstinent before marriage, according to a 2016 report in the Journal of Social Service Research, co-authored by Hahm.
"Although adolescents are initiating sex at an earlier age, this review indicated that their sexual knowledge is poor," the report found, "putting them at high risk of unhealthy sexual activities and (sexually transmitted infection) acquisition."
But even in a major city such as Seoul, ads in the subways routinely push plastic surgery and weight loss products, but notably absent are any addressing STD prevention, for instance.
Related: Sexually transmitted disease cases hit new high in U.S.
Hahm said there remains a stigma in Korean society about openly talking about safe sex and birth control.
"South Korea has one of the lowest fertility rates, and yet, South Korea has one of the highest abortion rates in the world," she added.
Abortions in South Korea are allowed under extremely strict circumstances, such as rape or if a woman's health is at risk. Women who have an illegal abortion can be punished with up to one year in prison or fines of about $1,820, according to Human Rights Watch.
"It is common for them to abort the pregnancy because of shame of being a young single mother, family rejection and very little societal support system for them," Hahm said.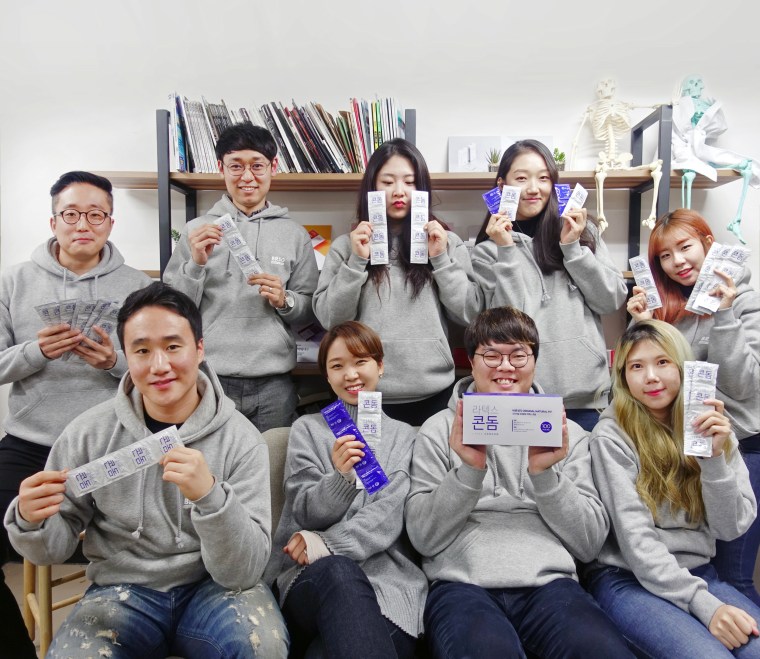 But some advocates want laws to be loosened in order to protect women. An online petition with more than 230,000 signatures was submitted to the president's office last fall calling for the full legalization of abortions.
Birth control awareness and access, meanwhile, is not as openly discussed as in some Western nations.
A report last month in the health outlet Korea Biomedical Review said the last time a condom ad aired on Korean television was a Durex commercial in 2013. Before then, the only time was for an AIDS campaign in 2004.
"Even then, the ad portrayed condoms almost as an illegal commodity," the report said.
Park Kyung Jin, president of Convenience Co., said ensuring that the Olympics are well-stocked with free condoms is an "honor" and his company hopes "athletes will finish the tournament and return home in good health."
The company added that its Right Idea brand — with the tagline "smart is sexy" — will change the perception of sex in South Korea. The condom maker has also been outspoken about providing sex education for youth.
"Basically in Korea, we don't talk much about sex or sex education," said Jack Jung, a Convenience Co. spokesman. "It's because our work culture is very traditional, and because of religion. We didn't get any sex education when we were young or we were in high school."
Related: Follow the latest on the 2018 Winter Olympics in PyeongChang
Still, South Korea is actually no stranger to handing out condoms — at least at the Olympics. The 1988 Summer Games in Seoul was the first time condoms were publicly distributed at the international sporting event. At the time, it was part of an effort to reduce the spread of HIV.
In the 30 years since, younger Koreans have grown up exposed to Western culture and are living in more socially liberal ways than previous generations, said Jin-kyung Park, a professor at Hankuk University of Foreign Studies who has researched women's health in Korea.
Known for its advanced technologies, the country has even seen condom vending machines crop up in recent months. The company Instinctus has set up a handful of machines that sell condoms for the equivalent of just 4 cents and targeting people 19 or younger.
But even though the proceeds go to helping an adolescent health center in Seoul, the company's CEO said he still faces embarrassment.
"My parents ask me if all this is really necessary for teenagers," Seong Min-hyun told the online outlet Korea Exposé last year. "They don't want to tell others what I'm doing."
Bruce Harrison reported from Seoul, and Erik Ortiz reported from New York.