Sport: Men's Curling
Team USA won its first ever Olympic gold medal in curling on Feb. 24, beating Sweden 10-7.
John Shuster, Tyler George, Matt Hamilton and John Landsteiner defeated the World No.1 ranked Swedes thanks to a perfect throw in the eighth end that doubled the U.S. score and gave them a 10-5 lead with just two ends to play.
"Tell you what it was a lot of fun," captain Shuster said after the game. "And that's where the week changed for us and changed for me was to allow myself to go out there and enjoy it and let the work show through. Holy cow."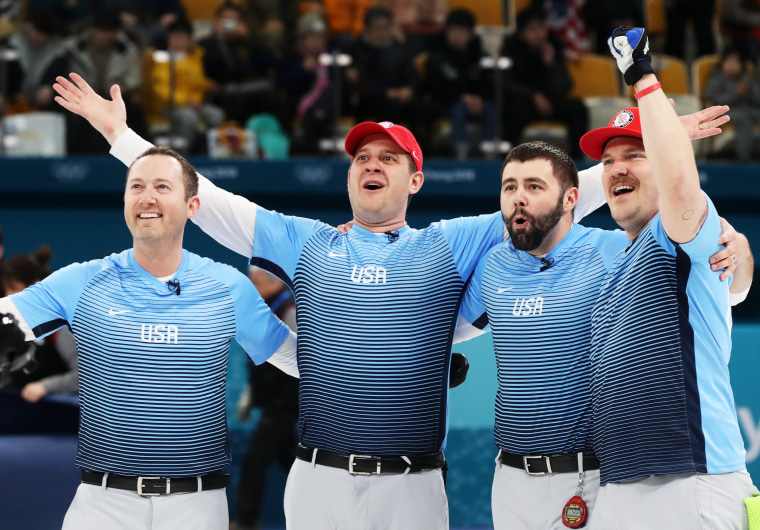 Sport: Women's Hockey
The United States won its first gold medal in women's hockey in two decades on Feb. 22, beating Canada in a thrilling 3-2 shootout.
Team USA was trailing 2-1 in the third period before Monique Lamoureux-Morando tied the score up after netting a breakway goal.
"A lot of us have wanted this since we saw the 1998 team win 20 years ago. To have this experience together, to represent our country is the greatest honor in the world. It's one of the greatest days of all of our lives," said captain Meghan Duggan.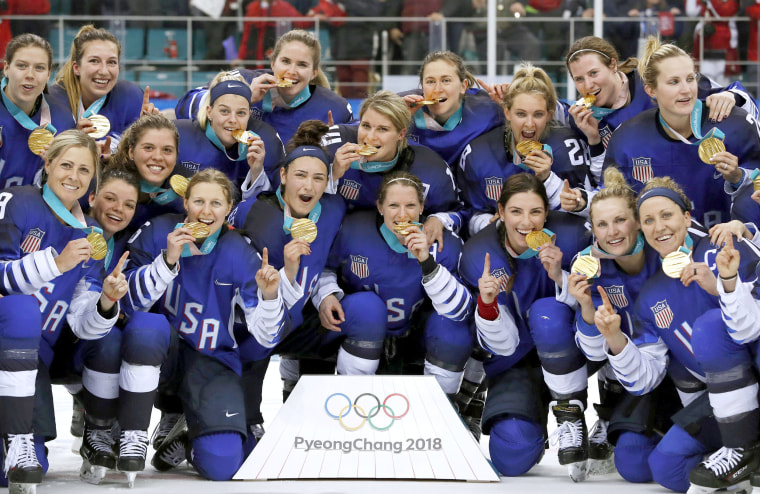 Name: David Wise
Sport: Freestyle skiing
Category: Men's halfpipe
Age: 27
Hometown: Reno, Nevada.
Twitter: @mrDavidWise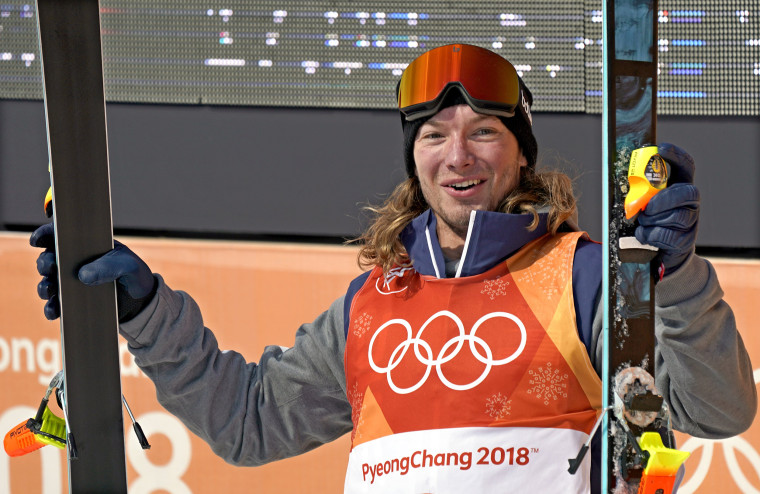 David Wise followed up a stellar second run by fellow Team USA skier Alex Ferreira in his third run to vault into first place with a score of 97.20 and the Olympic gold.
In the final runs, Wise, a native of Reno, Nevada, never lost the lead.
Ferreira, 23, had launched to the top of the standings in Wednesday's event with a 96.00 score in his second run. Ferreira secured a silver medal with a third run that scored 96.40.
Wise previously won the gold in the ski halfpipe at the 2014 Sochi Games.
Names: Kikkan Randall and Jessica Diggins
Sport: Cross-Country Skiing
Category: Women's Team Sprint Freestyle
Ages: 35; 26
Hometown: Anchorage, Alaska; Afton, Minnesota
Instagram: @kikkanimal; @jessiediggins Twitter: @kikkanimal; @jessdiggs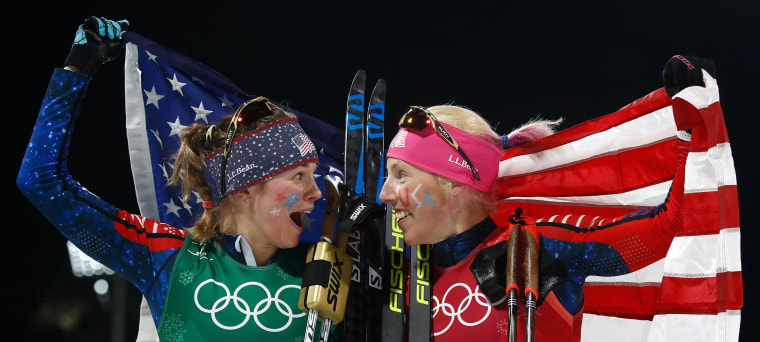 Finally.
The United States ended its 42-year Olympic medal drought in cross-country skiing on Feb. 21. Randall and Diggins became the first American cross-country skiers to score gold by triumphing in the women's team sprint.
They also made history, becoming the first American women to win an Olympic cross-country medal.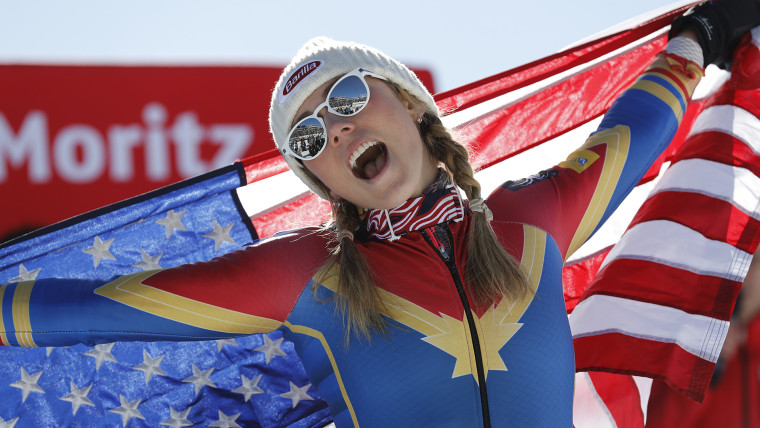 Name: Mikaela Shiffrin
Sport: Alpine Skiing
Category: Women's Giant Slalom
Age: 22
Hometown: Vail, Colorado
Instagram: @mikaelashiffrin Twitter: @MikaelaShiffrin
Shiffrin's victory Feb. 15 in the giant slalom was the 101st gold medal for the United States in Winter Olympics history.
Shiffrin, the reigning World Cup overall champion and the first woman to win three straight world slalom titles in 78 years, fell to her knees in joyful tears after her 2:20.02 second run in the giant slalom.
And about ABFTTB, that lettering on her helmet? It stands for "Always Be Faster Than The Boys."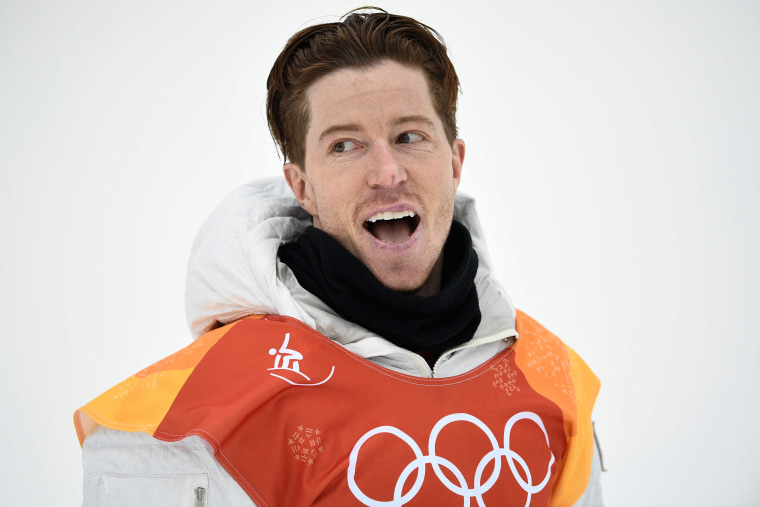 Name: Shaun White
Sport: Snowboarding
Category: Men's Halfpipe
Age: 31
Hometown: San Diego
Instagram: @shaunwhite Twitter: @shaunwhite
White — universally known as "The Flying Tomato" for the flowing mane of red hair he sported for most of his career — became the first man to win three snowboarding gold medals when he won the halfpipe on Feb. 14 (Feb. 13 ET).
Related: Shaun White finds (and eats) 'Flying Tomato' burger in South Korea
The victory wasn't a milestone for White alone — it was also the 100th gold medal for the United States in Winter Olympics history.
White has been the face and dominant competitor in men's snowboarding for more than a decade, having also won gold in 2006 and 2010. But he fell short in 2014 in Sochi, Russia, a failure he called "the worst thing I could have imagined."
This time, he came in to the games in peak form, having been awarded a perfect score of 100 at the U.S. Grand Prix in January. He came close to repeating the feat on the biggest stage of them all — scoring 97.75 on his third run to clinch the gold over Ayumu Hirano of Japan.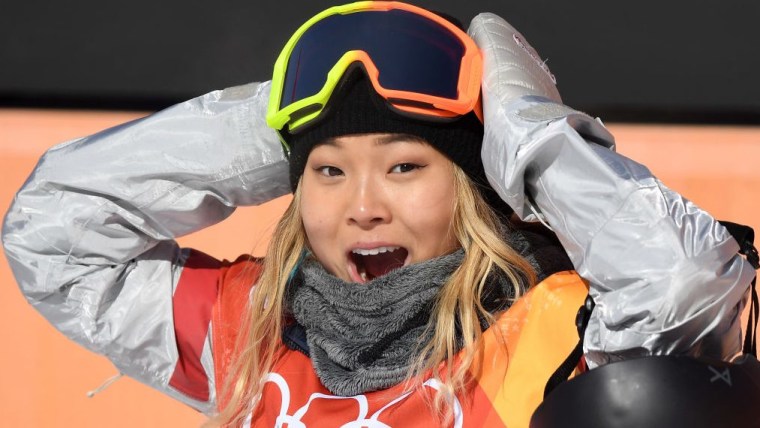 Name: Chloe Kim
Sport: Snowboarding
Category: Women's Halfpipe Snowboard
Age: 17
Hometown: Los Angeles
Instagram: @chloekimsnow Twitter: @chloekimsnow
Kim, 17, who was too young to compete in the 2014 Winter Olympics, made up for lost time, winning the gold medal on the strength of two stunning runs in the women's halfpipe snowboard on Feb. 13 (Feb. 12 ET). She posted a stunning score of 93.75 on her first ruin — and then topped it with a nearly perfect 98.25 on her third run.
Related: How Chloe Kim became one of the world's best snowboarders
Kim landed two rare 1080s — three full rotations — in adding the gold medal to her multiple X Games gold medals, her multiple World Snowboard Tour titles and her dual golds in halfpipe and slopestyle at the 2016 Winter Youth Olympics.
For Kim, where she did it was extra special — her parents are South Korean immigrants.
"Being able to do it here, in their home country, is amazing," she said.
Kim drew attention of a different sort on Feb. 11, when she tweeted that she had calmed her nerves by eating two churros, which she described as "pretty bomb." How calm was she? Between her runs in the medal round, she took time out to disclose that she wished she'd finished her breakfast sandwich.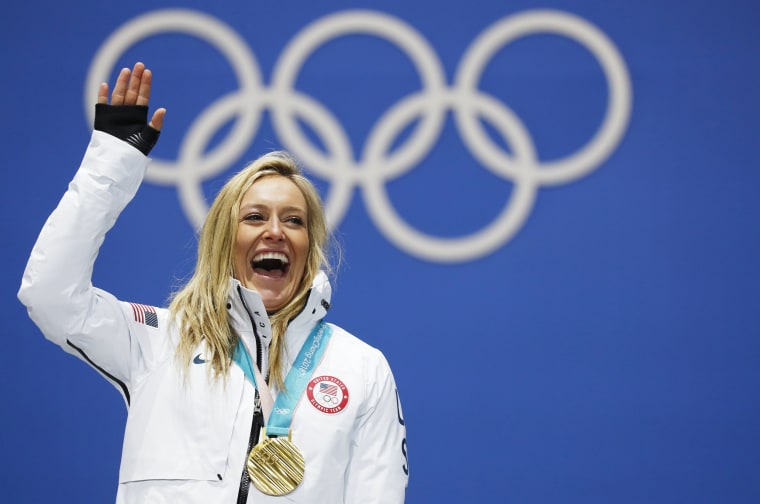 Name: Jamie Anderson
Sport: Snowboarding
Category: Women's Snowboard Slopestyle
Age: 27
Hometown: South Lake Tahoe, California
Instagram: @jamieanderson Twitter: @JamieaSnow
Anderson led the United States to its second gold medal of the 2018 Winter Olympics after she cruised to a score of 83.00 in her first run in the women's snowboard slopestyle on Sunday, repeating a feat that earned her gold at the 2014 Winter Olympics.
Related: Jamie Anderson repeats as Olympic champion by not risking it all
Despite the competition's two-run format, as well as strong winds that resulted in a 75-minute delay, Anderson managed to land a backside 540 on her first jump, as well as a frontside 720 on her last jump. Anderson was able to beat out Canadian silver medalist Laurie Blouin by nearly six points.
"I'm feeling so happy," Anderson said afterward. "I've gone through so much this last year just preparing for the Games, and defending the gold is definitely not an easy position to be in."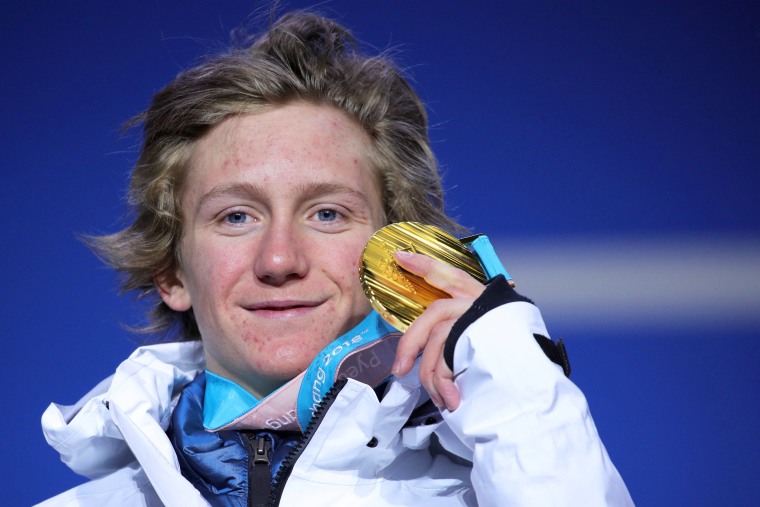 Name: Red Gerard
Sport: Snowboarding
Category: Men's Snowboard Slopestyle
Age: 17
Hometown: Silverthorne, Colorado
Instagram: @redgerard Twitter: @RedmondGerard
In an upset, Gerard netted the United States its first 2018 Winter Olympics gold medal on Feb. 11 (Feb. 10 ET) when he beat out 11 other competitors in the men's snowboarding slopestyle competition.
Related: The story of Red Gerard, USA's first gold medalist in 2018
Gerard, 17, who was the only U.S. competitor to reach the final, managed to claw his way from last place heading into his third and final run on the slope. He earned a score of 87.16 from the judges, just enough to beat out silver medalist Max Parrot of Canada.
Gerard didn't even have the Olympics in mind a year ago.
"I've never really found myself thinking about" the Olympics, Gerard said when asked about the games last year. "I feel like there's just always so much stuff going around that I want to pay attention to. And [the Olympics] are just far ahead, so whatever."