The PyeongChang Games lost its first athlete to a doping suspension on Tuesday after Japanese short track speedskater Kei Saito was found to have tested positive for a chemical used to mask the presence of banned drugs, the Court of Arbitration for Sport said.
Saito, 21, who had been scheduled to take part Wednesday in heats for the men's 5,000-meter relay, voluntarily accepted a provisional suspension and was ordered to leave the Olympic village in PyeongChang, South Korea, the international sports court said. He is barred from competing at the Olympics and any other International Skating Union event "pending the resolution of this matter," the court said.
The court said Saito tested positive for acetazolamide, a diuretic most commonly prescribed for glaucoma, during an out-of-competition test. Acetazolamide is on the World Anti-Doping Agency's list of banned substances because it has been used by elite athletes to mask banned performance-enhancing substances.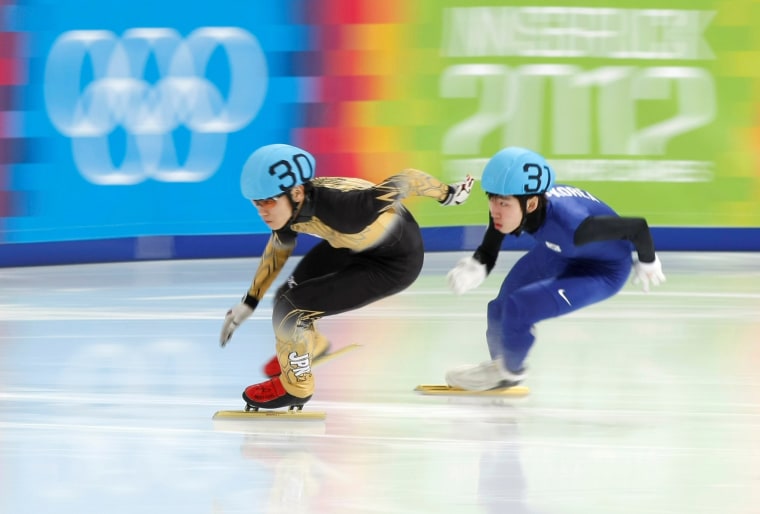 Saito, who won a bronze medal in the 3,000-meter relay at the 2013 World Junior Championships, was tested after training on Feb. 4, the day the short track team arrived in PyeongChang, the Japanese Olympic Committee said Tuesday.
In a statement to the Japanese news agency Kyodo, Saito strongly denied having knowingly taken acetazolamide, saying he was "extremely shocked by the test results that have come back."
"I have never once considered doping," he said, according to Kyodo. "I have never used anabolic steroids, so I have never needed to try to hide it. I have no motive to use this substance, nor do I have anything to gain by using this substance."
He added, "The findings are beyond me, and I plan to fight to prove my innocence."
Doping — the use of drugs, hormones and other substances to gain a competitive advantage — has shadowed international sports for decades.
Russia was banned from the PyeongChang Games entirely in December as punishment for alleged state-backed doping at the 2014 Winter Games in Sochi, Russia. Some Russian athletes are being allowed to compete as neutrals under the name "Olympic Athlete From Russia."