Olympic gold medalist Shaun White insisted he is a "changed person" on Wednesday when asked about sexual misconduct allegations leveled against him in a 2016 lawsuit.
"I've grown as a person over the years," White said during an interview on NBC's "Today" show, just hours after winning his third gold medal in the men's snowboarding halfpipe.
"I definitely feel like I'm a much more changed person than I was when I was younger. I'm proud of who I am today," White added.
The comments came as social media lit up with details from the lawsuit filed by a former drummer in White's rock band, Bad Things. In the suit, attorneys for Lena Zawaideh said White "repeatedly sexually harassed her" and refused to pay her wages after he fired her.
The renewed focus on the allegations comes as the #MeToo movement and many activists are pushing for more accountability around sexual harassment and assault.
The lawsuit was settled in May for an undisclosed amount and no wrongdoing was admitted, according to The Associated Press.
Photos: Shaun White soars to gold and more
In his interview on "Today," White apologized for dismissing the allegations as "gossip" during a post-competition press conference.
"I'm truly sorry that I chose the word 'gossip.' It was a poor choice of words to describe such a sensitive subject in the world today," White said.
"I was so overwhelmed with just wanting to talk about how amazing today was and share my experience," he added, referring to his halfpipe run.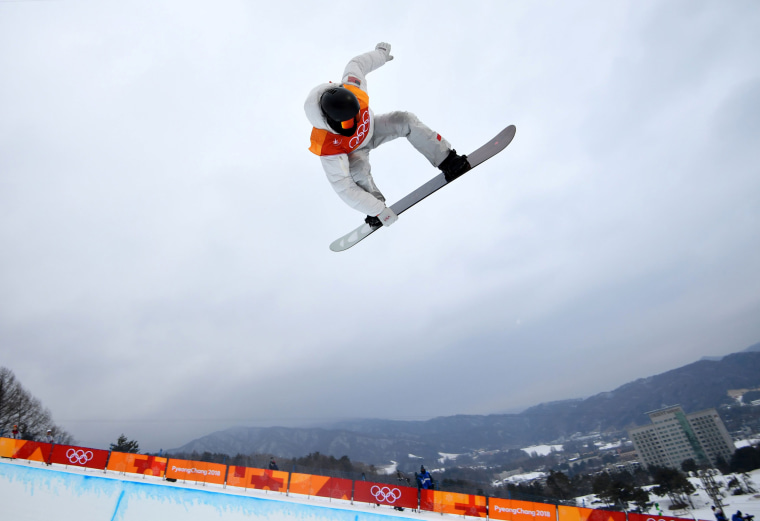 In the lawsuit, Zawaideh's attorneys said White sent her sexually explicit and graphic images, "forced her to watch sexually disturbing videos" and "made vulgar sexual remarks to her." He allegedly told her to cut her hair and wear "sexually revealing clothes and underwear."
The lawsuit included screengrabs of text messages allegedly sent by White asking about the haircut and suggesting she wear a provocative outfit. In the past, White reportedly admitted to exchanging "texts with a friend who is now using them to craft a bogus lawsuit." His lawyer once said the suit lacked merit.
The lawsuit said White grabbed Zawaideh's backside after leaving a Bad Things practice and that he once shoved a bottle of vodka into her mouth and "forced her to chug the vodka."
It also said "White stuck his hands down his pants, approached Zawaideh, and stuck his hands in her face trying to make her smell them."
Bad Things was formed in 2011, signed with Warner Bros. Records in 2013, and released a self-titled album in January 2014 — a month before White competed in the Sochi Olympics in Russia.
White has dominated snowboarding for a decade, scoring gold medals in 2006, 2010 and again this year in PyeongChang. His third medal represents a dramatic comeback after finishing fourth in Sochi in 2014.