Forget banners. Many Japanese fans were waving bright blue garbage bags at the group stage finale against Colombia.
The Japanese have touched spectators around the world by cleaning up their trash after every match at the World Cup. After their 0-0 draw against Greece last week, fans of the Blue Samurai shrugged off disappointment and cleaned up after themselves inside the stadium following the final whistle. It's a class act that has its roots in Japan's values of being respectful of hosts and protecting the environment.
Japan's 1-4 loss to Colombia on Tuesday eliminated the team from the World Cup.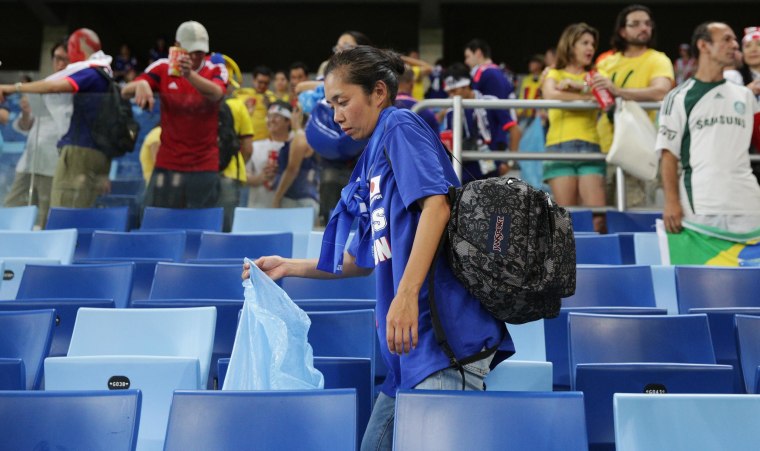 — The Associated Press