Editor's Note: This story has been corrected since it was first published. On May 8, 2014, a judge granted D.C. United's motion for summary judgment and dismissed the claims against the team. Namoff's attorney has filed papers challenging the dismissal, but D.C. United has asked the judge to reject the challenge.
In Sunday's World Cup final Germany's Christoph Kramer took a jarring hit to the head from the shoulder of an Argentine player that sent him spinning to the ground.
After a quick check by trainers, the 23-year-old midfielder kept on playing. Fifteen minutes later, however, a still-woozy Kramer had to be helped off the field.
Kramer was the latest victim of a possible concussion in a tourney marked by head injuries, and a reminder that soccer, played at high speeds and without pads, is a contact sport, and concussions are part of the game.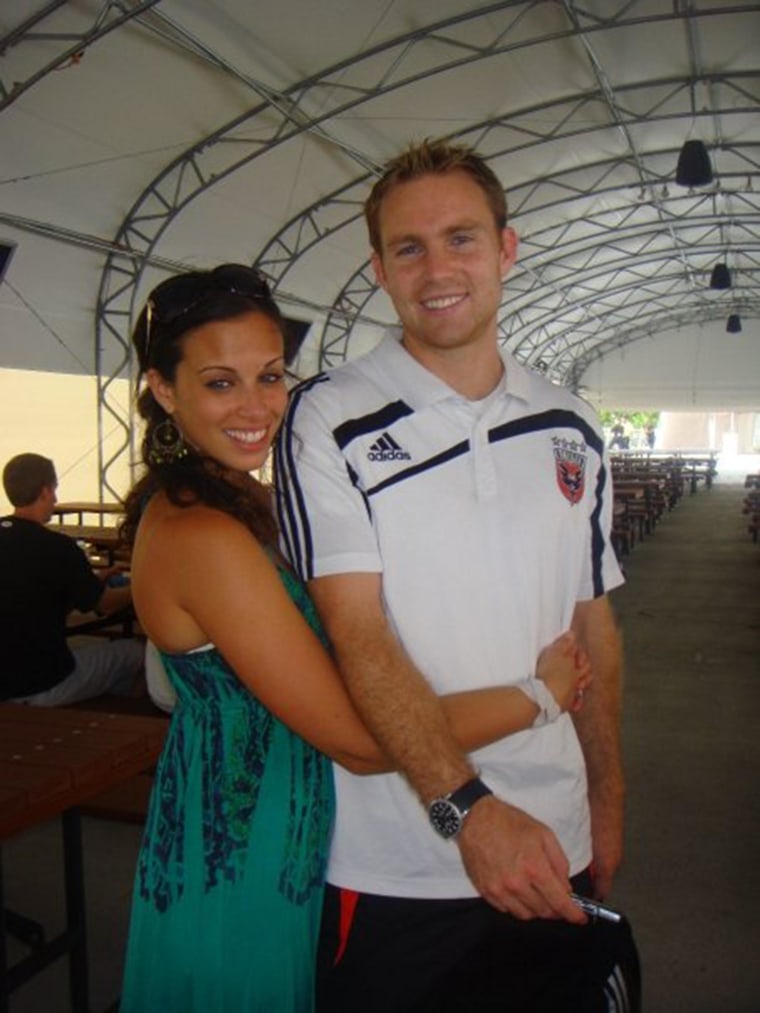 But former Major League Soccer player Bryan Namoff believes professional soccer leagues aren't taking the problem seriously enough.
Nearly five years ago, in a game at RFK stadium, the D.C. United defender suffered what turned out to be a career-ending hit when a Kansas City player hit him in the head in a collision not unlike Christoph Kramer's.
"At full speed," recalled Namoff, "so my head and neck whipped to the left and my body followed afterwards."
Namoff played the rest of the game, and then went back on the field three days later, on Sept. 12, 2009, to play another.
"The next day was the worst day of my life as far as pain is concerned," said Namoff. "I had the most debilitating headaches."
The headaches continued. Namoff retired as a player in July 2010, and then worked in D.C. United's front office.
But the headaches never went away, and now Namoff, 35, says he's unable to work and has sued his former team and other defendants for failing to properly evaluate him and letting him on the field.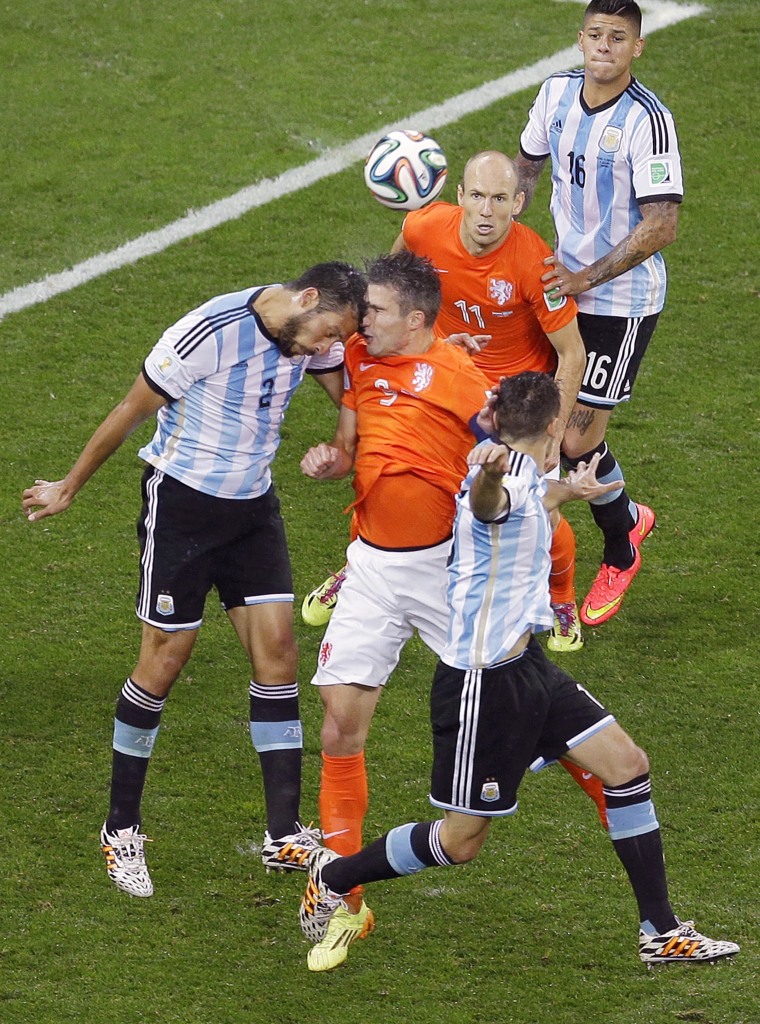 D.C. United did not respond to a request for comment from NBC News. A judge found that workers' compensation laws barred Namoff's negligence claim against the team. Namoff's attorney has filed papers challenging the judge's dismissal of the claims, but D.C. United has asked the judge to reject the challenge.
Major League Soccer changed its rules in 2010. The league created a nine-member concussion committee in 2010, and instituted mandatory baseline neuropsychological testing for players. Now players must be removed from a game immediately if they show signs of a head injury. If he fails a series of cognitive tests he must see a team specialist before returning to play, and he must be symptom-free for 24 hours before being allowed to play.
But some worry the rules are not always strictly enforced. Dr. Riley Williams, the team physician for the New York Red Bulls, who noted that concussions "happen a lot" in soccer, said, "There's always a differential between what the policy says and what the actual application of the policy is on the field."
And players often lobby to be left in the game.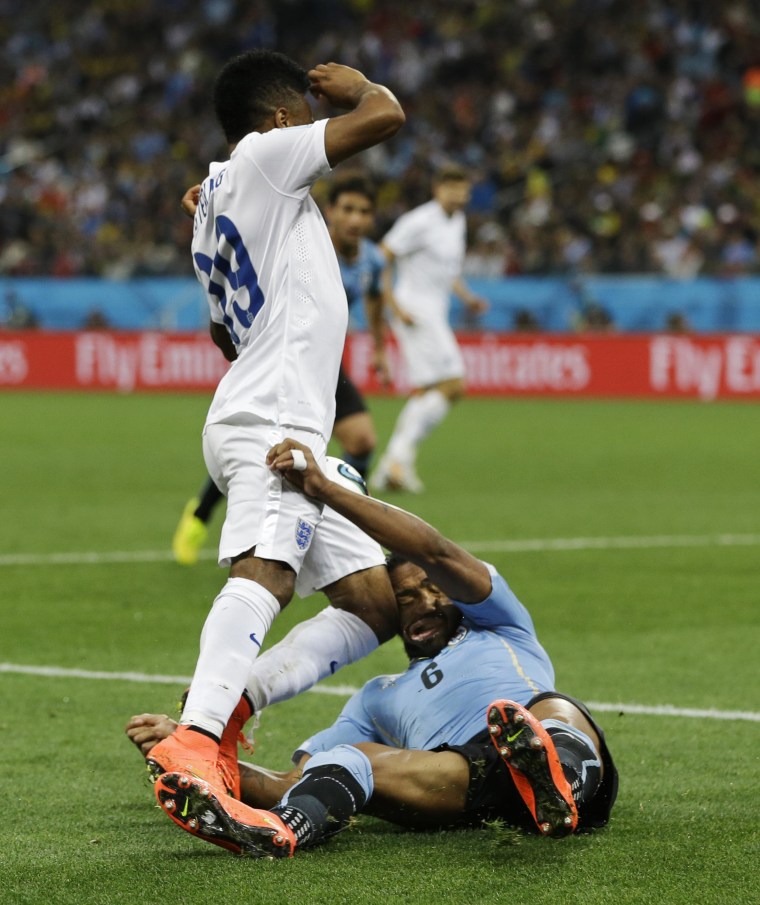 During a game in the World Cup's group stage in late June, Uruguay's Alvaro Pereira took a knee to the head from England's Raheem Sterling. Pereira flat on the field, motionless, knocked cold for several seconds.
After he regained consciousness, Pereira could be seen arguing with team medical staff, and argued his way back onto the field. FIFA, the international league that governs the World Cup leaves such decisions up to the team, and Pereira continued playing. After the game, which Uruguay won, Pereira said he just wanted to win the game.
Namoff said that players aren't the ones who should be making the decisions. "Oftentimes, players aren't self-aware of their issues," he said. "I thought I was fine to play."
"Of course, any competitive athlete wants to be on the field whenever they can," he said. "If a player is truly injured in the head or has concussion-like symptoms, he might not be aware of it and he should to be put in the predicament of trying to determine whether he does feel good enough to play."
But Namoff also said there is external pressure as well for players to keep playing. Soccer allows only three player substitutions per game.
Said Namoff, "We need somebody that doesn't have the influence from a coach or a team doctor or team trainer … to manage what the most important thing is, and that's taking care of the player."