Forty-one U.S. service members, including one who is pregnant, have contracted the Zika virus overseas, the Pentagon says.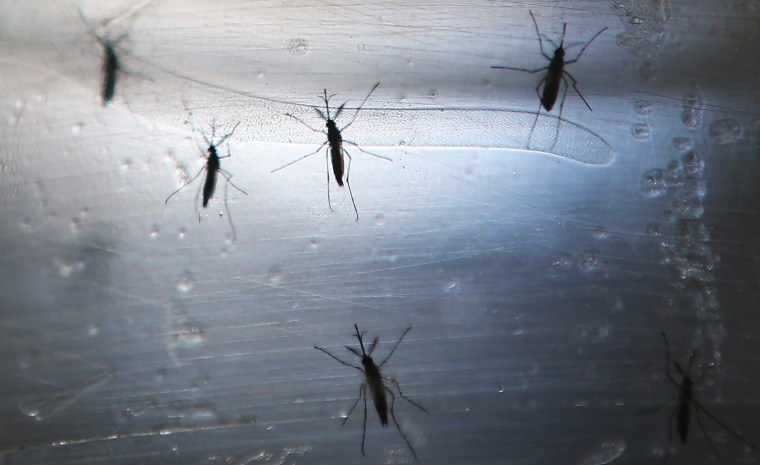 In addition, seven dependents of military personnel have been infected, Pentagon spokesperson Maj. Ben Sakrisson said Thursday. Earlier in the week, Pentagon officials said they had only counted 33 service members and six dependents who had gotten Zika.
Officials would not say where the service members were posted, but Sakrisson said in a statement, "Individuals are thought to have contracted Zika during, in most cases, personal travel to one or more of 16 countries and one U.S. territory, all on the CDC list of locations with ongoing Zika transmission."
No details about the pregnant service member were provided.
The Department of Defense started tracking the mosquito-borne illness earlier this year, according to The Military Times.
"(We are actively testing mosquitoes) as part of our ongoing integrated vector control and surveillance programs at bases and installations," Sakrisson told The Military Times.
Related: More Than a Million Moms At Risk of Zika, Study Finds
Zika is known to cause a variety of devastating birth defects in infected expectant mothers, most notably microcephaly in babies, a condition where the head is unusually small. It causes milder symptoms in other people, most commonly a raised rash.
According to the Centers for Disease Control and Prevention, the best prevention is to stay away from areas where mosquitoes are, and to use bug repellents with DEET. DEET is safe for pregnant women and for children, the CDC says.
Brazil has been hardest-hit by the virus. In recent days, the virus has also popped up locally in a Miami neighborhood, infecting a handful of people in the first "home-grown" cases seen in the continental United States.
Related: New Map Shows Where Zika Mosquitoes Live in U.S.
Public health officials have long predicted there would be localized outbreaks of Zika in areas of the U.S. where the two mosquito species that carry Zika — Aedes aegypti and Aedes albopictus — are found. Florida's governor asked the CDC to assist in the fight against the spread of the disease.