HOUSTON — It doesn't take long to find a pile of old tires in this city's Fifth Ward.
"The city has cleaned up a lot of it, but people dump it again pretty quickly," Dr. Peter Hotez mutters as he offers a tour.
It only takes 15 minutes to drive from Houston's glittering medical center — home to the soaring pink granite walls of the M.D. Anderson Cancer Center — to the Fifth Ward. But the voyage takes you straight from the First World into the Zika zone.
Manicured lawns, palm trees and wide streets define many of the neighborhoods of Houston. But in the Fifth Ward, wood frame houses sit askew on shallow pilings. Ancient window-mounted air conditioners strain to counter the 100 degree heat and 71 percent humidity.
RELATED: Meet the Zika Mosquito Hunters
Dogs snarl from behind sagging chain-link fences and trash is piled everywhere. It's one of the places Hotez describes when he tells anyone who will listen that the same third-world conditions that helped Zika spread across swathes of Brazil exist in the United States, too.
"Houston is a perfect place for Zika to take hold and reach a crisis point."
Cesar Villalta and his daughter Valeria look helplessly at a pile of tires on a paved, empty lot just outside their fence.
"Someone tore down that building next door and the next day that pile of tires was there," Villalta, 47, said.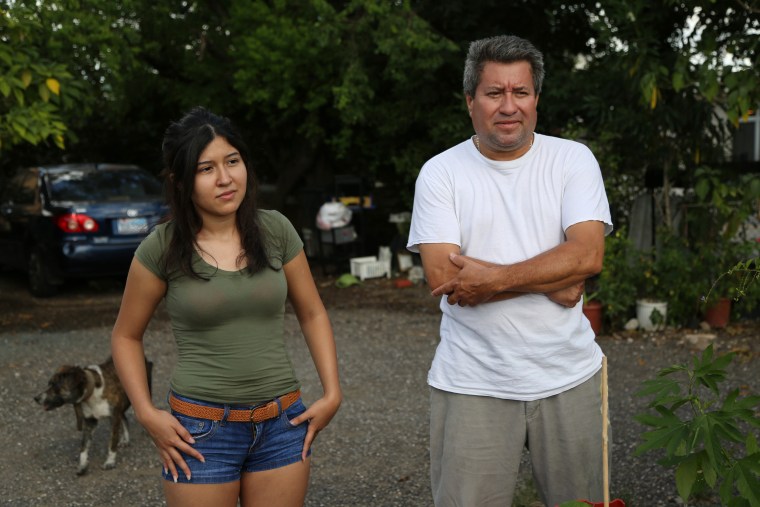 He's aware of the risks. The curved structure of the tires make perfect little bowls for water to collect – just the kind of place that Aedes aegypti mosquitoes like to lay their eggs.
"We are worried. We know about mosquitoes," adds Villalta, who works moving cars from one dealership to another. "I know that mosquitoes can live in tires. I am from El Salvador and we know they spread that way there. We don't know who to call."
Related: Invisible Zika Epidemic Frustrates Officials
City and county officials say it's almost impossible to keep up with the trash dumpers. "We'll tear down a house after a flood, and we'll mow the lot. The next day, someone will have dumped a load of trash there," said a staffer at the Harris County Flood Control District, who asked not to give her name.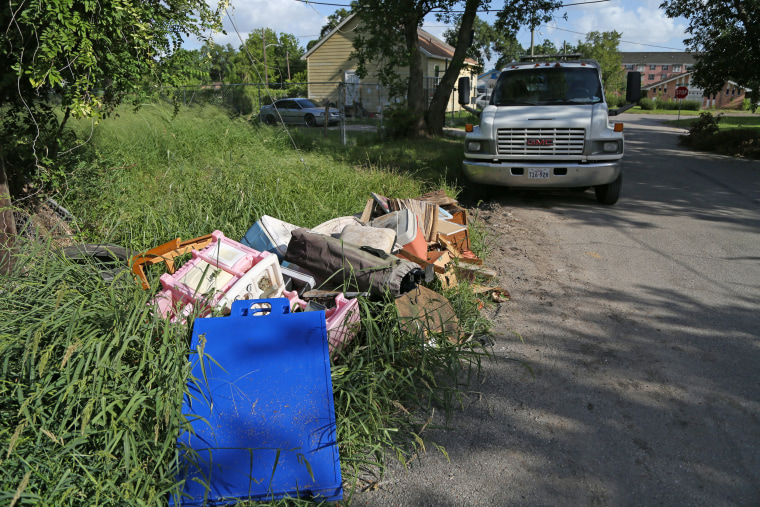 In a county that covers nearly 1,800 square miles, larger than the state of Rhode Island and home to Houston and two dozen suburbs, it's hard to keep up. And it's just easier for people to find a place to dump their garbage than hassle with the ever-worsening traffic to get it to a legal landfill.
Cleaning up the mess is just one of the many projects the county and the cities inside its borders want help with. But Congress went home for a seven-week break Friday without dealing with legislation to help state and local governments, as well as federal agencies, deal with the overwhelming job of fighting mosquitoes.
Houston and Harris County are organized and well-funded. Hotez worries about the poorer counties in the Rio Grande valley of Texas and along Louisiana's coast. They may have little more than the occasional pesticide sprayer. "It just might be Chuck in the truck doing it locally. This is why we need the federal funds," Hotez said.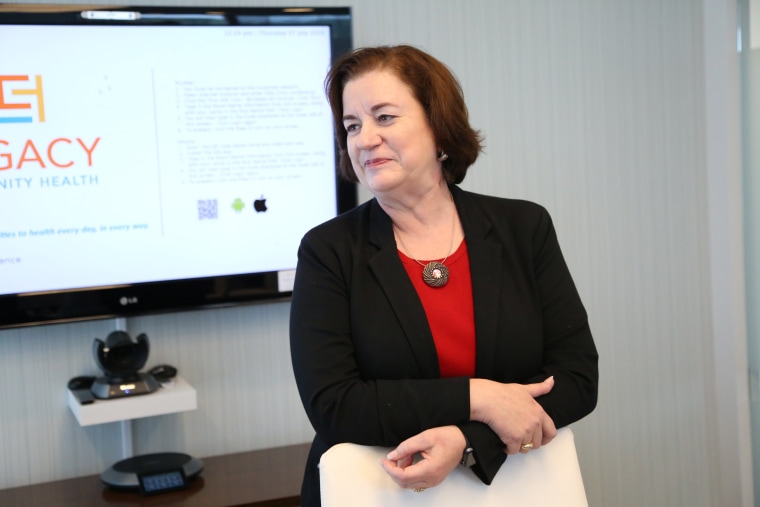 "It is incredibly important for Congress as well as the state health department and local health departments to deal with this," said Katy Caldwell, the CEO of Legacy Community Health, a non-profit health clinic network that's bracing to deal with Zika's destructive aftermath.
"The conditions are perfect in Houston to have some form of Zika epidemic. Houston is a perfect place for Zika to take hold and reach a crisis point."
Related: This Funding is Done. It's Not Coming to Us
Congress won't be back until September, leaving cities like Houston to deal with the baking summer heat and the growing hordes of mosquitoes as best they can.
"In the absence of federal funds, it all falls on state and county authorities," Hotez says.
And these authorities, whose budgets have been cut repeatedly over the past 15 years, are only slowly getting up to speed. "Transmission might already have started on the Gulf Coast and we would have missed it," says Hotez.
The county, with a population of 4.6 million people, is a major gateway between the United States and Latin America. Many of the 40 million people who fly between the U.S., Latin America and the Caribbean use Houston's two major airports.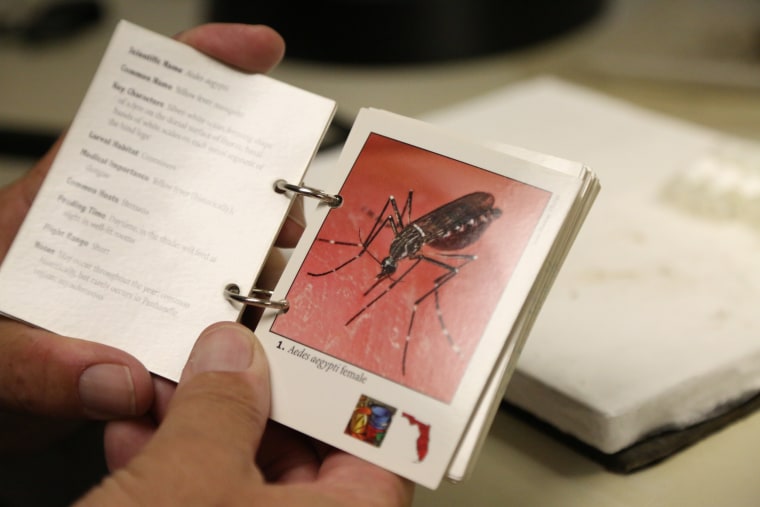 Some of them have already come back infected with Zika. Houston is also home year-round to the Aedes aegypti and Aedes albopictus mosquitoes that can carry and transmit Zika. All it will take is for someone infected with Zika to be bitten by one of them, for that mosquito to live long enough for the virus to replicate in its body and reach its salivary glands, and then to bite someone else.
And it's usually not just one other person. Aedes mosquitoes drift quietly at ankle level, going from person to person. "Once it gets in your home, it doesn't have anything else to feed on but you," says Sandy Kachur, a spokeswoman for Harris County.
That's a new concept for most Texans, and most Americans to grasp. They're used to night-biting mosquitoes that breed in large, obvious bodies of water, not the sneaky Aedes that cheat and bite in the day and breed in the tiniest crevices that can hold a few drops.
"It's an urban mosquito, so it is especially attracted to human habitat," Hotez says.
Charlie Buie is sitting on a plastic cooler, under the shade of a blue oak tree in front of his tiny house in the Fifth Ward, unconcerned about the threat of bites.
"What people don't realize is the depth of poverty that exists on parts of the coast."
"They don't come out in the day," says the 77-year-old retiree. "I was looking for mosquitoes. I was looking last night and I didn't get no mosquito bites."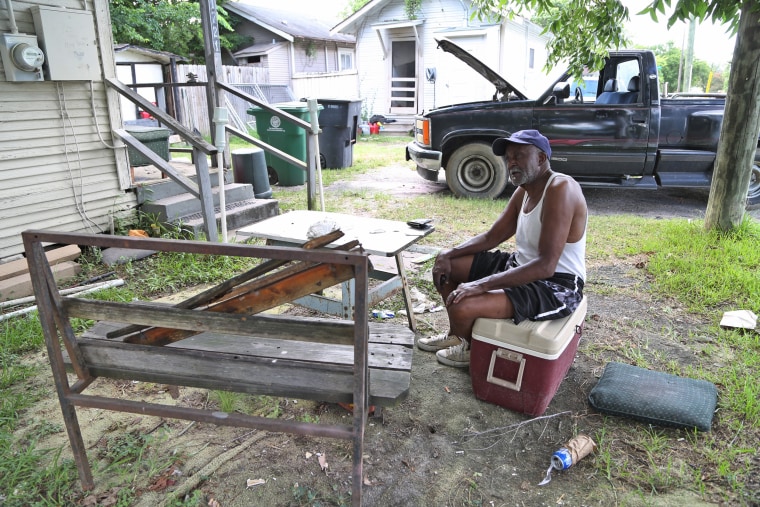 He does have screens and a small air conditioner installed in one window, but even on a hot afternoon when it's 100 degrees in the sun, he prefers to sit outside in a white undershirt.
He relies on old-fashioned mosquito control. "A lot of people make smoke," Buie said. He describes the process. "I got two buckets. I put some grass in them." Then he lights the dried grass and lets it smolder.
Just across the street from Buie's small wood-framed house, someone's dumped a load of garbage including a plastic child's play kitchen, old tires and plastic containers. "That's perfect for Aedes aegypti mosquitoes," Hotez said.
The heat has dried up the small puddles of water that Aedes like to breed in. But they're waiting – in the sewers, beneath the houses. Their eggs are surviving, dried out, inside the tires and the narrow channels like those inside the play kitchen.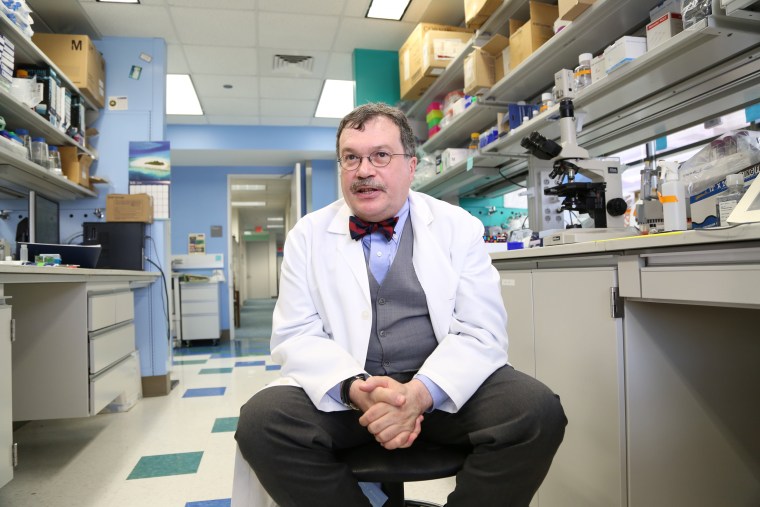 "What people don't realize is the depth of poverty that exists on parts of the coast. Texas and Louisiana are ground zero for tropical disease," Hotez said.
Getting rid of the mosquitoes is a huge chore. Spraying cannot do it alone. "First, you have to get rid of the garbage," Hotez said. "Second, you have to go house to house to house to house. It's labor-intensive. We've never done it. We've refused to do it."
Related: Zika Spread is Our Own Fault, WHO Says
Buie is probably at little risk from Zika, which causes mild conditions at the worst in most people. He's more endangered by West Nile Virus, which was reported in 2,000 people and killed 119 last year in the U.S. "Texas is the epicenter for West Nile Virus here in the continental U.S.," Hotez notes.
Zika is more a problem for pregnant women. It can cause severe and horrifying birth defects, including the small head and extreme brain damage of microcephaly.
Antoinette Ross says she hasn't heard about these risks. The 19-year-old Ross looks confused when asked about Zika and mosquitoes as she wheels her one-year-old son Jordan in a stroller on a public housing development in Houston's Third Ward, another poor area.
"I don't know what the Zika is," she said.
She does know about mosquitoes. "I stay away from water and stuff," she said. "I wore a jacket last night even though it was hot."
And she protects Jordan. "When a mosquito bites me, I grab him and run inside," she said.
The housing development is free of trash. The grass is neatly trimmed and the sidewalks are clear.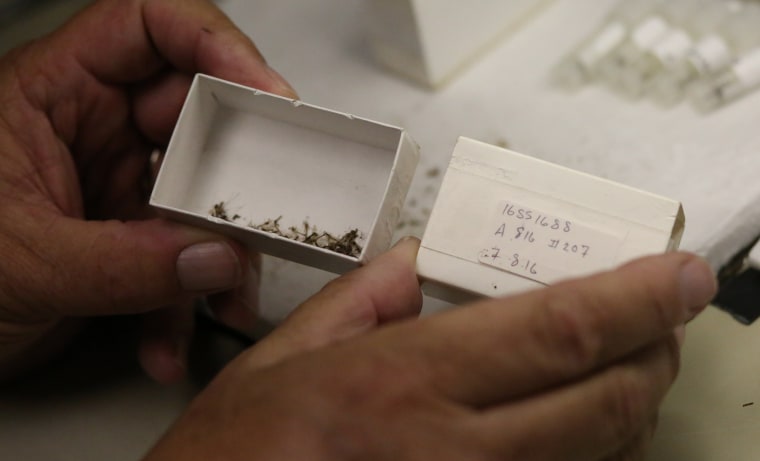 But even neat, clean homes can harbor Aedes mosquitoes.
"You can have a rich neighborhood with their manicured lawns and still get the Aedes mosquito," said Dr. Umair Shah, who heads Harris County's public health department. They'll be in the flowerpots, in the low places in the lawn that get overwatered.
That's why even as you drive past Houston's glitzy Galleria, with its high-end department stores, and into the giant developments of Katy and Cypress, the Zika risk doesn't disappear.
Related: Zika Birth Defects Could be Tip of the Iceberg
The 3,000-square-foot houses that abound in the suburbs have their own havens for Aedes mosquitoes. "It's that second bathroom that you don't use as much. They can breed in the drip pan for the refrigerator or the air conditioner," Kachur said.
But it's in the poor neighborhoods that the virus could spread, or even already be spreading, unnoticed.
"My worry is that we have already had Zika cases here in South Texas but they are not seeking medical attention. These are people who don't have access to healthcare," Hotez said.
"My worry is that we have already had Zika cases here in South Texas but they are not seeking medical attention."
Texas has more people without health insurance than any other state – 16.8 percent of the population, according to the Centers for Disease Control and Prevention. That's better than in 2010, when it was 25 percent, but while the Affordable Care Act has brought the national average of uninsured to under 10 percent, the Texas legislature has declined to open Medicaid eligibility to more people.
"We also know that people who are uninsured don't seek treatment," Legacy's Caldwell said.
"I am worried they are just going to ride it out, tough it out at home," Hotez said.
People who don't know they have Zika won't know they need to protect themselves from mosquito bites, so they don't infect someone else.
And a pregnant woman who gets infected and doesn't know it may not see the consequences until her baby shows the damage, during a second-trimester ultrasound or even at birth.
Related: New Map Finds 2 Billion in Zika Zones
"We are definitely worried that what will happen is that individuals will be bitten, they will not recognize that they are at risk for the virus and will go undiagnosed and untreated," said Dr. Ann Barnes, chief medical officer at Legacy.
Clinics like hers are resigned to dealing with it. They take health insurance when they can get it, but provide free care to the indigent and take payment on a sliding scale from people with low incomes and no insurance.
"We are probably the ones who will see the first cases that are mosquito-borne. We are on the front line," Barnes said.
"Potentially, we could have a lot of children born with these conditions."
Already, the county is dealing with some. This week, Harris County said a baby born with microcephaly had been diagnosed with a Zika infection. The mother had presumably been infected in Latin America, the county said.
Video by Jennifer Weiss