Federal health agencies are not trying to sneak extra money out of Congress as part of their Zika funding request, a top health official said Tuesday, as some lawmakers remain wary of where it's all going.
The money's really needed to help fight a frightening and mystifying virus — one that affects the most vulnerable of all, said Dr. Tony Fauci, head of the National Institute for Allergy and Infectious Diseases.
"When the risk is to your developing baby, that trumps everything," Fauci told a seminar at the Woodrow Wilson International Center for Scholars in Washington, D.C.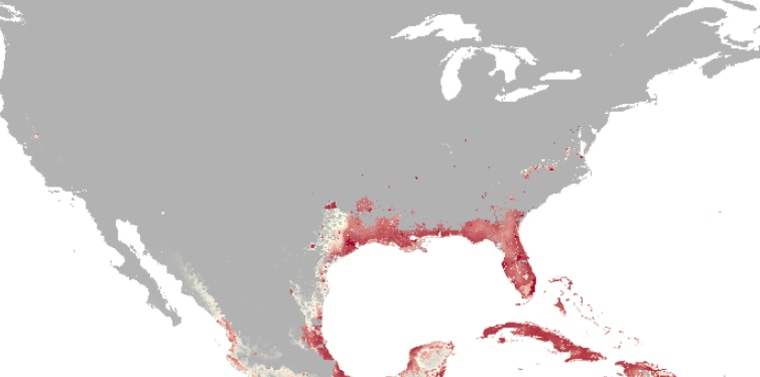 And Republicans in Congress are risking allowing a disaster to happen when babies begin to be born in the United States with Zika-related birth defects, said Jane Harman, a former Democratic member of Congress from California who now heads the Wilson Center.
"When these public crises heat up, politicians who drag their heels get embarrassed," Harman said.
"I really can't imagine that Congress is so busy that it can't find time for this," she added.
Related: Zika Epidemic's Our Own Fault, WHO Chief Says
Congress has been moving slowly on funding to help the U.S. prepare for and fight Zika. President Barack Obama asked for the $1.9 billion in emergency funds in February. That would be new money approved outside the normal appropriations process.
"The president asked for $1.9 billion because we need $1.9 billion," Fauci told the seminar. "He didn't ask for it for a slush fund. We need it. We are now using money that we otherwise would be using for other things."
The House and Senate didn't approve anything until this month, and they have each offered wildly different plans — $1.1 billion from the Senate and just under $700 million from the House — and that money would come out of other programs.
Suspicious Republicans accused the administration of trying to sneak in non-urgent projects and create an open-ended "slush fund" that agencies could draw on without accountability, and said there was money left over from the Ebola fight from two years ago to use toward combating Zika.
There's no sign the two houses of Congress are working on a deal that would free up any money.
The result is that officials of government agencies who are usually very reluctant to anger Congress are talking more and more frankly about the standoff.
"We really need the Congress to act quickly, and taking money from the (Ebola) account is not the solution," Fauci said.
Related: Approve the Zika Money Quickly, Obama Urges Congress
Fauci says agencies are starting to borrow from existing programs to pay for developing a Zika vaccine and better tests for Zika, and to study birth defects. Doctors now say the obvious birth defects such as microcephaly are only the tip of the iceberg.
It's not entirely partisan. Some Republicans from Florida — the state most likely to be hit hard by Zika — are urging their colleagues to act.
"The politicians in Washington should listen to the experts who spend their entire lives fighting outbreaks like this," Florida Rep. Vern Buchanan wrote in a letter to the Congressional leadership Tuesday.
"Every second counts if we want to protect the public from the devastating impact of this disease," he said.
Already, thousands of Americans have brought the virus back home and pregnant women are starting to worry, said Dr. Anne Schuchat of the Centers for Disease Control and Prevention.
"We know that over 500 people have traveled back from Zika-affected areas to 50 states and developed Zika infections," Schuchat said. And that's just the people who saw doctors and got tested.
"We probably have had thousands and thousands of travelers," she said.
"Frankly, this virus is scary enough on its own. You don't have to hype this."
"The reality is, one bite and if you are pregnant, your baby could be harmed," Schuchat added. "That really motivates us."
Susan Molinari, a former New York member of Congress who now heads public policy for Google, says online searches show the public is interested — and concerned.
"The intensity and click-throughs have just grown," she said.
Google said searches, including the term "Zika," increased by 3,000 percent between last November and March.
Related: CDC Says 279 Pregnant U.S. Women Had Zika
"Frankly, this virus is scary enough on its own. You don't have to hype this," Schuchat said.
Pregnant women are demanding testing and the situation will only worsen once mosquito season really gets going and people start getting bit, Schuchat warned.
"We need to surge the lab testing," she said. "We need to get the communications out there."
Doctors must be educated on what to tell worried patients, she added, and mosquito control efforts that are patchy at best need a real boost.
"We have a lot of work to do," Schuchat said.
On top of that, doctors say, women who never thought about protecting themselves from mosquito bites are going to get pregnant by accident — and then they'll really worry.
Schuchat noted that in the United States, half of pregnancies are unplanned.
Plus, Zika is not the last new infection, Fauci predicted. Ebola burst into West Africa unexpected, and infected 28,000 people — killing 11,000 of them.
"They are going to keep coming," Fauci said of another disease outbreak. "You can be absolutely certain that you are going to see another emerging infection."