Florida health officials said Tuesday they found six new locally transmitted cases of Zika virus, bringing the state's count to 70 cases.
Florida Governor Rick Scott traveled to Washington D.C. Tuesday to lobby Congress for federal funding to fight the virus, and doctors repeated warnings that money's running out, even as more and more pregnant women seek testing to see if they have Zika infections.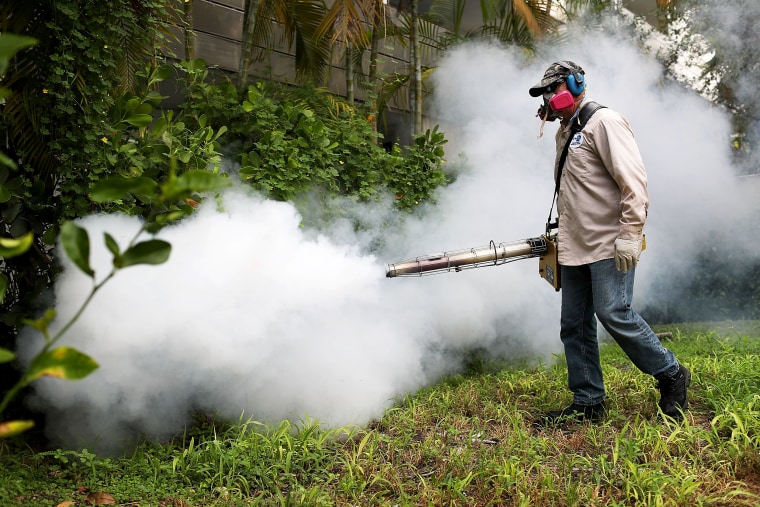 "These are pregnant women who really want to know if their baby is at risk," said Dr. Beth Bell of the Centers for Disease Control and Prevention. "Tests take time." Bell said the CDC doesn't have any more cash to work on faster and better tests so that women don't have to wait for weeks to find out if they've been infected.
The Zika virus causes catastrophic birth defects, as well as neurological conditions in adults.
The Population Institute released a report Tuesday showing that the biggest threat of Zika is in states that provide the lowest levels of medical care to women who may become pregnant. "It's a cruel irony that the women most at risk of Zika are often the ones with the least access to reproductive health services," said Population Institute president Bob Walker.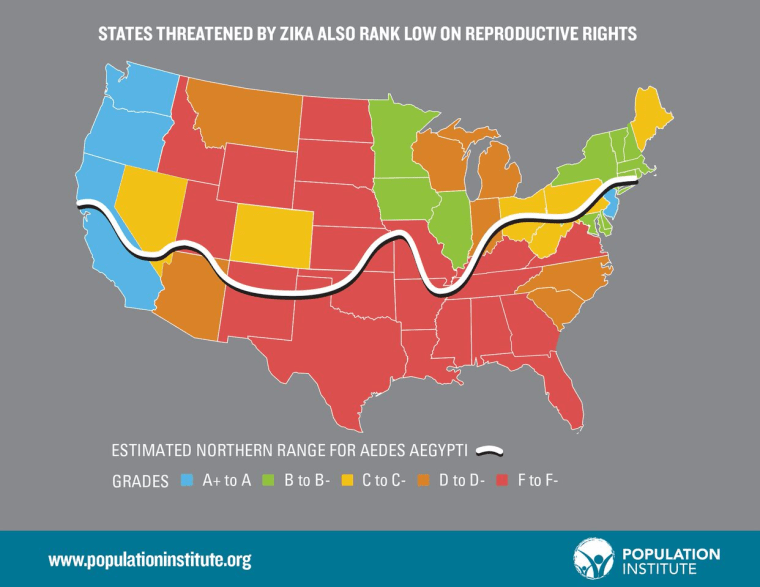 "These are pregnant women who really want to know if their baby is at risk."
Congress has spent months dithering over Zika funding. President Barack Obama asked for $1.9 billion in emergency cash to fight the virus in February. Republicans who control both houses of Congress want to offer less, and Democrats have rejected bills that they say have unacceptable political extras written in.
Senate Majority Leader Mitch McConnell now says Zika funding is likely to be included as part of a last-minute spending measure called a continuing resolution. The federal budget year runs out at the end of September.
Related: Zika Affected Woman's Brain and Memory, Doctors Say
There's no agreement on a final budget, but a CR, as the measure is called, would provide three months of funding so the federal government does not have to close — something that last happened in 2013.
Federal health officials say three months worth of money is far from ideal.
Bell said programs to develop better Zika tests, to monitor people for the virus and to study the damage that it can do to babies are all at risk.
"There will be the possibility of suspending or cancelling work on vaccines."
"There will be the possibility of suspending or cancelling work on vaccines," she added.
"Allowing this to happen needlessly puts Americans at risk and will result in more Zika infections and, potentially, the birth of more babies with infections and Zika-related birth defects."
Other experts have pointed out that with limited money to even look for Zika, women could be getting pregnant, getting infected with Zika, and not even know it. Zika's true spread may only show up months from now, when babies with brain damage start to be born.
Scott said the situation is critical in Florida, where the health department is conducting 17 separate investigations into Zika cases.
Related: There's More Evidence Zika Goes Straight to the Brain
"Our federal government has managed to get its hands into way too many things," Scott said Tuesday.
"Over the past eight years they have managed to grow our national debt from $10 trillion to nearly $20 trillion. And yet, they can't agree on spending money to stomp out a serious disease? It's unacceptable. It's exactly why the entire country is fed up with Washington and the federal government. This is not a partisan issue. Mosquitoes don't care about party affiliation. Zika is non-partisan."
Florida's Department of Health said it has tested more than 6,800 people for Zika virus infection.