/ Source: Associated Press
Puerto Rico reported its first death on Friday from a paralyzing condition that developed from a Zika infection as the U.S. territory fights an epidemic of the mosquito-borne virus.
The victim was a man between 35 and 45 years old from the San Juan metro area who died from Guillain-Barre syndrome, according to state epidemiologist Brenda Rivera. The condition can cause temporary paralysis and in rare instances, death.
Related: Zika Hits Miami Beach, Infects Tourists
Rivera noted that it's unusual for the victim to be so young.
"What does this tell us? That all of us are susceptible," Rivera said as she urged Puerto Ricans to protect themselves from the mosquito-borne virus.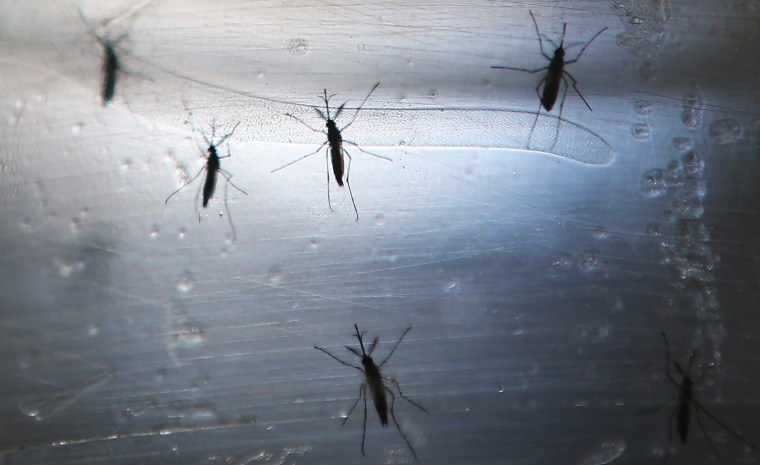 The man, who died last month, was obese but did not have any other health conditions, she said. No further details about the victim were provided.
A Puerto Rico man died from Zika complications last April, also.
The U.S. territory has a total of 13,186 confirmed Zika cases, with a total of 102 hospitalizations and 34 cases of Guillain-Barre. The number of Zika cases is believed to be much higher because eight of 10 people have no symptoms and many do not go to the doctor. Those infected include 1,106 pregnant women, which is a concern because Zika has been linked to severe birth defects.
Related: Guillain-Barre Affects 30 People in Puerto Rico
"We are not going to see the effects of Zika today," Rivera said. "We are going to see them in the next couple of months, in the next several years."
Puerto Rico reported the first Zika-related microcephaly case acquired on U.S. soil in May, involving a dead fetus that a woman turned over to health authorities.
Since then no microcephaly cases have been reported, but federal officials say it is only a matter of time. A study published Friday in JAMA Pediatrics estimates that up to 10,300 pregnant women in Puerto Rico could be infected with Zika and that between 100 to 270 babies could be born with microcephaly through mid-2017.
In addition, some babies infected with Zika may present other type of problems such as eye abnormalities, hearing loss and inflexible joints, said Dr. Peggy Honein, chief of the birth defects branch at the U.S. Centers for Disease Control and Prevention.
Related: Zika May Affect Adult Brains, Too
"We are very concerned about these often devastating outcomes," she said in a phone interview.
Honein, who was involved in the study, said that one of the major challenges of the Zika outbreak is the time delay in babies being born with severe defects.
"It doesn't mean that it's not happening because we don't see the effects yet," she warned.
The U.S. government last week declared a public health emergency in Puerto Rico because of Zika, and federal officials have warned that up to 25 percent of Puerto Rico's nearly 3.5 million people could become infected.
The CDC recently urged Puerto Rico fight Zika with the insecticide naled through aerial spraying, but the governor rejected that proposal and instead authorized the use of Bti, an organic larvicide.