Small aircraft started predawn spraying of insecticide to kill Zika-carrying mosquitoes in Miami Beach Friday morning.
The spraying had been delayed a day after worried and angry residents complained to city officials and organized a small protest outside City Hall.
Hours after spraying ended, the mayor's office announced that a fresh pool of mosquitoes had tested positive for the virus.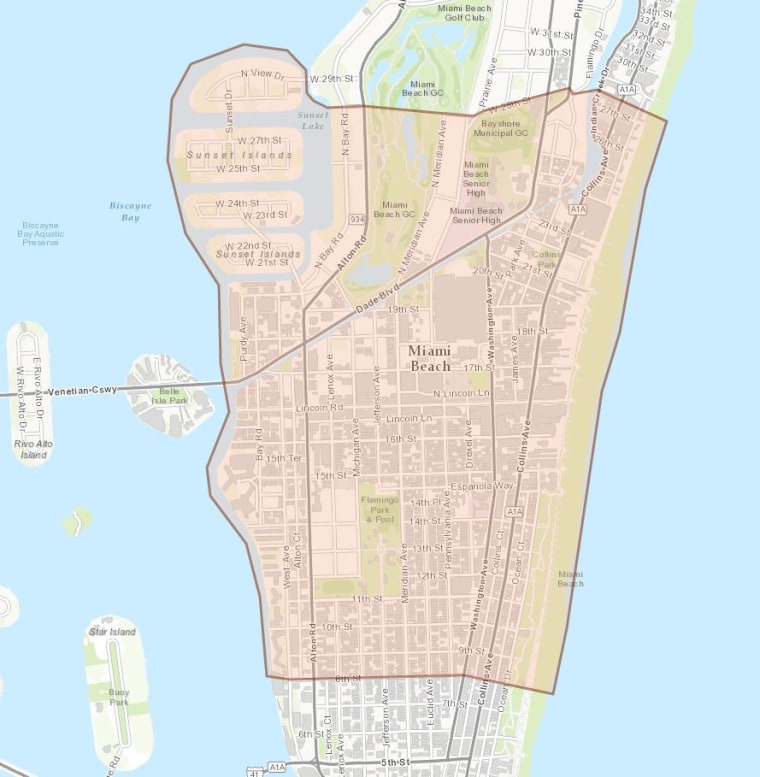 Officials assured residents the insecticide, called naled, is safe for people in the amounts being sprayed, and the pre-dawn application would minimize effects on beneficial insects such as bees.
"The fact that a fourth Zika-positive mosquito pool has been identified in Miami Beach serves as further confirmation that we must continue our proactive and aggressive approach to controlling the mosquito population, including our recent decision to begin aerial spraying in combination with larvicide treatment by truck," Mayor Carlos Gimenez said.
Related: What's Behind the Bogus Zika Rumors
Miami-Dade County's Mosquito Control team flew small planes just off the beach, using winds to disperse the insecticide across the targeted area.
They'll spray again Sunday and the next two weekends, Gimenez said. "This schedule will minimize disruption to our school children and families,' he said in a statement.
Related: Should I Worry About Zika?
Miami Beach is fighting a small outbreak of locally spread Zika virus, which is carried by the Aedes aegypti mosquito. Florida's got 56 confirmed local cases so far, and travelers are diagnosed with infections acquired overseas daily. At least 84 pregnant women in Florida have been diagnosed with Zika.
"When applied according to label instructions, naled can be used for public health mosquito control programs without posing risks to people."
There's no doubt Zika virus causes brain damage and other birth defects in developing fetuses. The most notable is microcephaly – an abnormally small head caused when the developing brain is destroyed by the virus. Other, less obvious, damage has been seen, also.
And the Centers for Disease Control and Prevention, the Environmental Protection Agency and independent academic researchers say naled is safe to use to kill mosquitoes when it's applied in such small amounts.
Related: Zika Money is Running Out
"When applied according to label instructions, naled can be used for public health mosquito control programs without posing risks to people. People aren't likely to breathe or touch anything that has enough insecticide on it to harm them," the CDC says.
But a small and vocal group of protesters say they don't believe the pesticide is safe and also question the links between Zika and birth defects.
"Given the mounting evidence disproving a direct link between Zika and microcephaly, it's time to stop the unnecessary aerial spraying of Naled," a group calling itself "Floridians AGAINST spraying of Naled" says in an online petition that had gathered 7,900 signatures as of Friday.
In fact, the opposite is true. Many studies have now confirmed that Zika virus directly infects developing brain cells, destroying them. The virus has been found in the brains and bodies of fetuses from women infected with Zika, and in the blood and urine of babies born with Zika-related syndromes.
Related: Meet a Woman Who Lost her Baby to Zika
CDC director Dr. Tom Frieden has been pushing to persuade communities the worst hit by Zika virus to use both pesticides such as naled and larvicides, which target the developing mosquitoes.
The approach has helped control an outbreak of Zika in Miami's nearby Wynwood neighborhood, Frieden says.
"What we have seen is a very dramatic reduction in populations of the Aedes mosquitos there," Frieden said.