Florida's got a third case of Zika virus, this one on the Gulf coast, state officials said Tuesday.
At least one person has been infected locally in Pinellas County, which includes St. Petersburg and Clearwater, Gov. Rick Scott said. And the state reported four more cases in Wynwood, an area north of Miami where the first continental U.S. Zika outbreak was seen.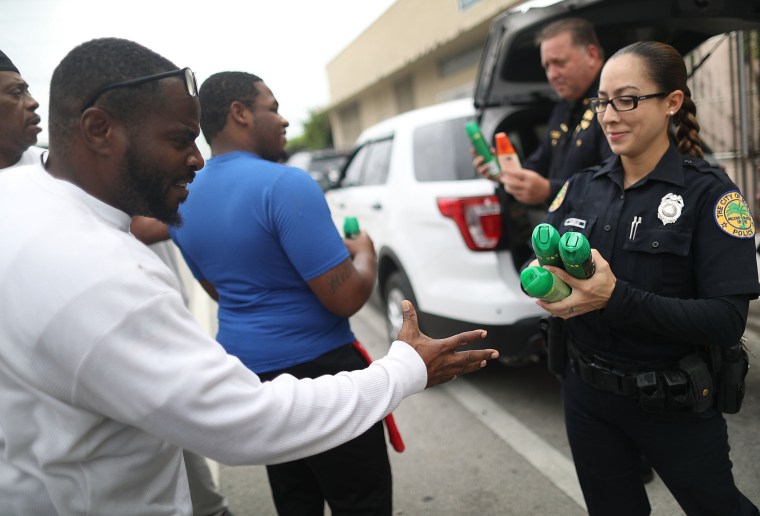 "Today, we learned that the Florida Department of Health is investigating one new individual with non-travel related Zika in Pinellas County," Scott said.
In all, 42 people have caught Zika in Florida, and not from travelers.
Related: Images Show Zika's Destruction of Babies' Brains
"While this investigation is ongoing, DOH (the Department of Health) still believes that ongoing active transmissions are only occurring in the two previously identified areas in Wynwood and Miami Beach."
Testing can show that someone is actively infected with Zika, or it can show that someone was infected in the past and has recovered. When a doctor reports a patient with Zika infection, health officials then try to test people living with or near that patient to see if they're infected, too.
If people are actively infected, and haven't traveled to another Zika-affected area, that suggests active local transmission. If they have antibodies to the virus but are not currently infected, that could support the idea that active transmission is not still going on.
"Any pregnant woman who would like to receive a free Zika test or a Zika prevention kit should contact the Florida Department of Health in Pinellas County."
One case doesn't technically make for an outbreak, but if a person was infected and has had no contact with a traveler from an affected area, it strongly suggests mosquitoes locally are infected and can spread the virus.
Related: Should I Worry About Zika?
Scott has said he is worried about the effect of Zika on local businesses and especially on tourism. Florida's popular Miami Beach, including parts of South Beach, are at the center of one of the outbreaks.
"In Pinellas County, the Department of Health and Pinellas County Mosquito Control are already working together and have begun aggressive spraying and mosquito abatement efforts," Scott said.
"Any pregnant woman who would like to receive a free Zika test or a Zika prevention kit should contact the Florida Department of Health in Pinellas County. We remain fully committed to ensuring that every county has all of the resources they need to combat this virus and stand ready to assist residents and visitors in the impacted communities."
Related: "How Does Zika Work?"
South Florida provides a nearly year-round home to the Aedes aegypti mosquitoes that spread Zika. That species has been reported in 26 states and Washington, D.C. A related species, Aedes albopictus, can also spread Zika and it's found in 40 states.
People also spread Zika virus. A mosquito gets infected by biting an infected person -– they cannot fly very far. People can also spread the virus sexually.
Related: Rare Zika Complication Hots 30 in Puerto Rico
With 40 million people traveling back and forth to Latin America by air every year, health experts say, that makes the odds of someone carrying Zika back very high.
The Centers for Disease Control and Prevention has reports of more than 2,200 travel-related cases of Zika –-with many thousands more almost certainly having gone unreported. And 529 pregnant women have been infected.