The Rio Olympics may help spread the Zika virus around the world, but not any more than it's already spreading, a World Health Organization committee of experts said Tuesday.
Zika's barely spreading in Rio now because of cooler weather, and Brazilian officials are working hard to reduce mosquito populations even ore, the WHO Emergency Committee said.
Related: Could Oral Sex Spread Zika?
"The Committee concluded that there is a very low risk of further international spread of Zika virus as a result of the Olympic and Paralympic Games as Brazil will be hosting the Games during the Brazilian winter," the WHO said in a statement.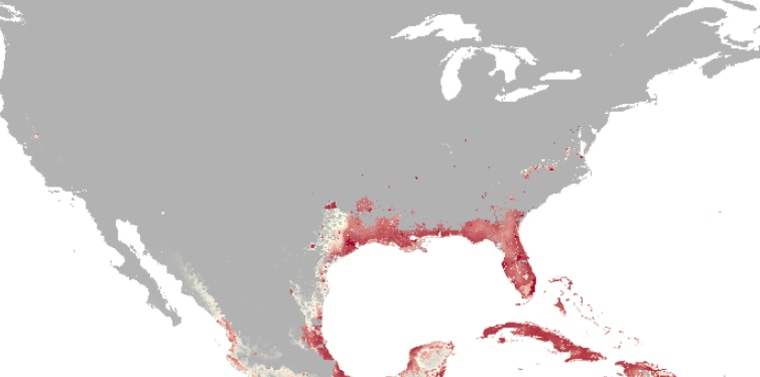 And while mass gatherings can spread infectious diseases around the world, Brazil already has many, many international travelers, experts have noted. Zika is now active in about 40 countries, including much of Latin America and the Caribbean.
Brazilian officials sought last week to assure people worried about Zika that the Olympics, scheduled for August, would not be a big factor in spreading it even more.
The WHO also officially declared that Zika can cause a rare, paralyzing complication called Guillain-Barre Syndrome (GBS). It's been shown to do so, along with causing severe birth defects such as microcephaly.
"The Committee concurred with the international scientific consensus, reached since the Committee last met, that Zika virus is a cause of microcephaly and GBS, and, consequently, that Zika virus infection and its associated congenital and other neurological disorders is a Public Health Emergency of International Concern," WHO said. The emergency was first declared in February.
Related: Why Scientists Aren't Afraid of GM Mosquitoes
The WHO and the U.S. Centers for Disease Control and Prevention both predict Zika virus will spread further as the northern hemisphere moves into summer and mosquito season. Warmer U.S. states are trying to prepare for its arrival — and the CDC predicts local outbreaks where there are Aedes mosquitoes to spread it, but not epidemics like tropical countries have suffered.
"Pregnant women should be advised not to travel to areas of ongoing Zika virus outbreaks; pregnant women whose sexual partners live in or travel to areas with Zika virus outbreaks should ensure safe sexual practices or abstain from sex for the duration of their pregnancy," tho WHO advised.
"Countries with travelers to and from the Olympic and Paralympic Games should ensure that those travelers are fully informed on the risks of Zika virus infection, the personal protective measures that should be taken to reduce those risks, and the action that they should take if they suspect they have been infected," it added.