The Senate voted Tuesday for a compromise that would give the federal government more than half the money it's asked for to fight the Zika virus epidemic, but there is no sign the full Congress is ready to agree to any plan and the White House threatened vetoes.
The Senate voted 68 to 29 in favor of a bipartisan measure worked out last week by Missouri Republican Roy Blunt and Washington Democrat Patty Murray that would allocate $1.1 billion of the $1.9 billion President Barack Obama has asked for.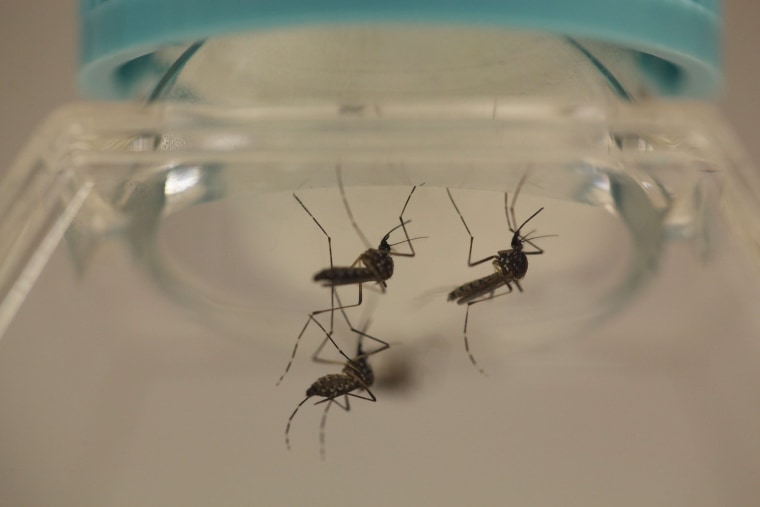 On Wednesday the House is scheduled to debate a measure that provides even less — just $622 million — to fight Zika.
The White House has threatened to veto that one.
"While the Administration appreciates that the Congress is finally taking action to address the Zika virus, the funding provided in H.R. 5243 is woefully inadequate to support the response our public health experts say is needed," the White House said in a statement Tuesday.
"This is a public health emergency that cannot wait for this extended debate on this issue."
"Specifically, the Administration's full request of $1.9 billion is needed to: reduce the risk of the Zika virus, particularly in pregnant women, by better controlling the mosquitoes that spread Zika; develop new tools, including vaccines and better diagnostics to protect the Nation from the Zika virus; and conduct crucial research projects needed to better understand the impacts of the Zika virus on infants and children."
Republicans in Congress have balked at giving the administration so much money as emergency funding. It's a funding stream that gives Congress little control, and many conservatives worry it would drive up the deficit.
Related: Zika is Scary and We Need Money to Fight It
The Centers for Disease Control and Prevention and the National Institutes of Health have scratched up $589 million in funding for now but say it's not nearly enough.
Zika's spreading fast across Central and South America and health officials say there will certainly be cases and probably limited outbreaks in the United States once the weather gets warmer and mosquitoes start to get really active.
"As of May 11, 2016, there were more than 1,200 confirmed Zika cases in the continental United States and U.S. Territories, including over 110 pregnant women with confirmed cases of the Zika virus," the White House said.
The virus can spread sexually and health experts say to expect pregnant women to become infected and to worry about birth defects.
And Zika also can cause paralyzing conditions, including Guillain-Barre syndrome, in adults. It's killed a man in Puerto Rico and several U.S. babies have already fallen victim to Zika-related birth defects.
"The Zika threat to the continental United States is imminent with the approach of summer," the Infectious Diseases Society of America said in a statement.
"State and local public health departments as well as biomedical researchers need robust resources now to protect our population from Zika and to develop vaccines, rapid diagnostics, and therapeutic agents."
"The Zika threat to the continental United States is imminent with the approach of summer."
Florida Senator Marco Rubio urged his fellow Republicans to approve the full White House request.
"Let's not play with fire here," Rubio said Tuesday.
"There is no reason why we should not fully fund this proposal and listen to the doctors and the health care experts that are asking us for this and build from there," added Rubio, whose state is one of the most vulnerable to the spread of Zika.
"But this is a public health emergency that cannot wait for this extended debate on this issue, especially when you talk about an $18 trillion debt. Zika funding is not the reason why we have an $18 trillion debt and is not the national driver of our debt."
White House spokesman John Earnest said politics shouldn't be playing a role.
"There's no reason that this should be a partisan or ideological issue," he said. "This isn't a question of government philosophy. This is a question about whether or not you're actually committed to ensuring that we're doing everything possible to protect pregnant women and babies in the United States of America from getting a debilitating disease."
Related: Zika Damages Babies at All Stages of Pregnancy
The CDC says the mosquito-borne virus is unlikely to spread in the continental U.S. in the same way it has in Latin America and the Caribbean because the mosquitoes that carry it are not active years-round, are less common and are less likely to bite people because of air conditioning.
But there can and almost certainly will be local outbreaks as travelers come back infected and get bitten, especially in southern states.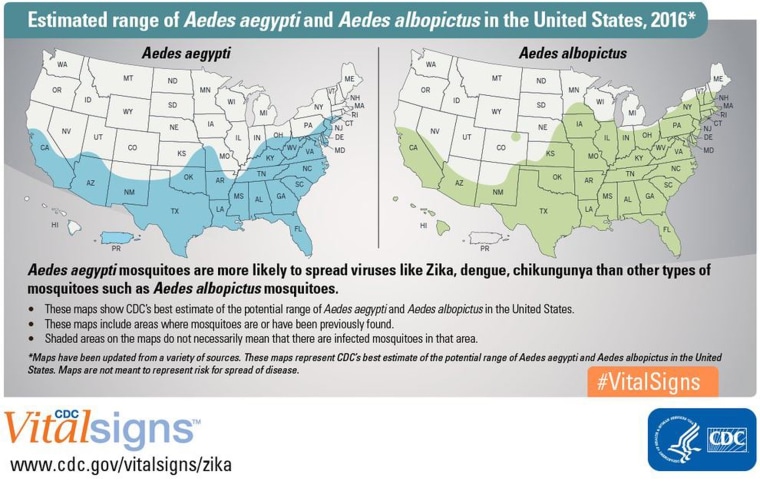 Public health officials say that instead of gearing up to prevent these outbreaks, they're looking at cuts.
"Congress has not passed emergency supplemental funding for Zika, and as a result the Centers for Disease Control and Prevention will be redirecting $44.25 million of Public Health Emergency Preparedness (PHEP) funds away from local and state health departments to support the national Zika response," the National Association of County and City Health Officials (NACCHO) said.
A survey by the organization showed 17 percent of local health departments plan to lay off staff if they don't get money soon
"At the state health department level, more than 30 percent of responding jurisdictions expect that PHEP reprogramming will cause staff cuts, vacant position cuts, freezing the hiring of new staff, or assigning staff to other programs or activities," NACCHO said.
"77 percent of responding jurisdictions expect a negative effect on community preparedness, and 86 percent anticipate an impact to their jurisdiction's ability to lead a response to a public health emergency or disaster."