Social media is an important source of news for many Americans, but the health stories that are most popular may also be the least accurate, a study of Facebook posts about Zika virus finds.
In May and June 2016, a period of heavy media coverage of the Zika virus epidemic spreading in the Americas, about four out of five popular posts on Facebook about Zika contained accurate information, researchers found. But those containing inaccurate information or conspiracy theories were far more popular on the social networking website.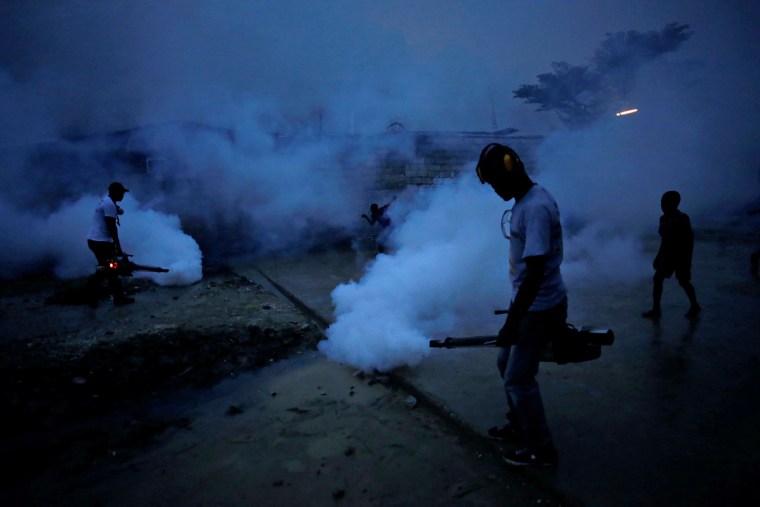 "What was most disturbing to me was the websites or videos that are giving this misinformation are trying to take the focus completely away from the issue," said lead author Dr. Megha Sharma, a neonatal-perinatal medicine fellow at the Medical College of Wisconsin in Milwaukee.
Those inaccurate posts may lead people to disregard accurate information about Zika virus from organizations like the U.S. Centers for Disease Control and Prevention (CDC) or the World Health Organization (WHO), Sharma told Reuters Health.
Zika infections in pregnant women have been shown to cause microcephaly - a severe birth defect in which the head and brain are undersized - as well as other brain abnormalities. The connection between Zika and microcephaly first came to light last fall in Brazil, which has since confirmed more than 2,000 cases of microcephaly.
"They just don't really check the credibility of the information."
In adults, Zika infections have also been linked to a rare neurological effect known as Guillain-Barre syndrome, as well as other neurological disorders.
For the new study, Sharma and her colleagues searched Facebook over one week in late June for the words "Zika" and "virus". They then selected the 200 most popular posts from the previous month and analyzed their content. Popularity was determined by various factors, including the number of views and shares, and number of supportive comments.
Related: NBC's Complete Coverage of the Zika Virus Epidemic
The researchers report in the American Journal of Infection Control that 81 percent of the top 200 most popular posts and videos on Facebook contained useful or credible information about Zika virus. Most useful posts came from news agencies, and 22 useful videos were attributed to the CDC.
About 12 percent of the posts were classified as misleading. Most of those posts suggested that Zika virus was a way to depopulate developing nations or called the entire disease a hoax.
While most of the 200 posts contained useful and credible information, the researchers found that those spreading conspiracy theories or misinformation were most popular.
The most shared credible and useful post, for example, was a video of a WHO press briefing that was viewed 43,000 times and shared by 964 Facebook accounts. The most popular post spreading misinformation claimed Zika virus is a "fraudulent medical hoax" and was viewed more than 530,000 times. That post was also shared by more than 19,600 people.
"A lot of this has to do with how information is presented," Sharma said. Websites that create posts with misinformation are often more "in your face" than those posts from the CDC and WHO, she added.
"I understand that this is a very hard issue to deal with because there has to be freedom of speech and impression on social media," Sharma said.
Deciding what information is and is not credible would be difficult for Facebook to scale to its entire network, said Ceren Budak, an assistant professor at the University of Michigan School of Information in Ann Arbor.
"A lot of this has to do with how information is presented."
Budak, who wasn't involved in the new study, researched how to combat online misinformation. She approached it as a math problem, and found it's possible if a person or organization targets the right people with the correct information. Timing is key, however.
Related: Zika Damages Male Fertility in Mice
"If you're too late, it's hard for you to catch up and combat (misinformation)," Budak told Reuters Health. "The exact solution is very complex," she said.
Budak also said the new study may underestimate the spread of misinformation since it only evaluated popular posts. Some research suggests the spread of misinformation by people online is much greater than what the new study shows.
"They just don't really check the credibility of the information," she said. "They receive and just share it right away."
Sharma said about two-thirds of U.S. adults use Facebook and many get their news from the website. She suggests people follow reliable social media channels like the CDC and WHO, and be more skeptical of other kinds of videos posted online.