Congress came back from a seven-week break Tuesday and once again failed to move forward a bill that would pay for a federal Zika response.
As senators traded barbs about whose fault it was, Florida health officials said they'd found seven more home-grown cases of Zika, six of them part of an outbreak in Miami Beach. Florida now has documented 56 locally transmitted cases of Zika infection, presumably passed by Aedes aegypti mosquitoes that are active nearly year round in south Florida.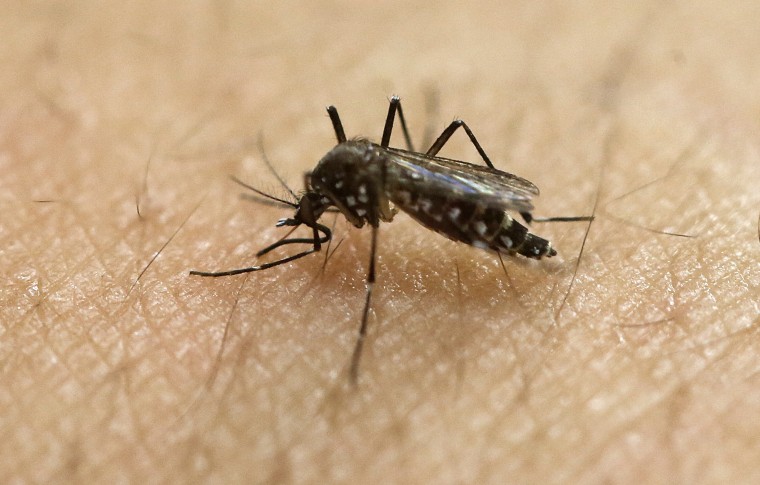 President Barack Obama asked for $1.9 billion in emergency funding to fight Zika in February, but the Republican-dominated Congress stalled.
Related: WHO Broadens Zika Sex Guidelines
The heads of the Centers for Disease Control and Prevention and the National Institute for Allergies and Infectious Diseases, as well as other leading experts, said they needed to money quickly and offered explanations for how it would be spent, but conservative members of the House and the Senate alike balked.
The House offered $1.1 billion in Zika funding in June, but the money wasn't new funding. It was mostly repurposed funding from other programs, notably efforts to clean up after the Ebola epidemic that killed 11,000 people in West Africa in 2014-15.
Related: Zika Funding Battle 'Inexcusable'
And it specifically cut money from Planned Parenthood — a move the Republicans knew Democrats would reject, and they did.
"Republicans were more interested in attacking Planned Parenthood and flying the Confederate flag."
"Republicans were more interested in attacking Planned Parenthood and flying the Confederate flag. Can't make that stuff up — that's really the truth — than protecting women and babies from this awful virus," said Senate Minority Leader Harry Reid, D-Nev.
"They sent it back with all this strange, weird stuff in it. They cut funding for the Veteran's Administration by half a billion. They tried to disguise the fact that they wanted to eliminate Planned Parenthood."
But Senate Majority Leader Mitch McConnell, R-Ky., said Democrats were to blame.
"Our colleagues across the aisle will point to partisan excuses, but the bottom line is this: There's no excuse not to pass these bills," he said.
Related: As Zika Spreads, So Does Paralyzing Syndrome
Sen. Bill Nelson, D-Fla., said 80 pregnant women in his state have Zika, which can cause severe, debilitating and often fatal birth defects.
"It ought to be common sense that folks like me come to plead with our colleagues. Let's stop this monkey business," Nelson said.
Nationally, the CDC knows of 624 pregnant women affected by Zika in the 50 states and 971 more in territories such as Puerto Rico. More than 16,000 travelers have shown up with Zika infections in states or territories, CDC says.
"Let's stop this monkey business."
Florida officials have been spraying against mosquitoes and encouraging people to empty even the smallest containers of water. Aedes mosquitoes can breed in just a few drops of water.
"Florida's small case cluster is not considered widespread transmission, however, pregnant women are advised to avoid non-essential travel to the impacted area in Miami-Dade County," the state Health Department said.
U.S. Health and Human Services Secretary Sylvia Burwell says she is flummoxed by Congress' refusal to OK the funding. "This is an emergency," she told reporters last week.
And the CDC says it's out of money to spend on Zika. Congress has until the end of September to pass a budget for next year. Without a bill, federal agencies will be able to do nothing.
Florida Senator Marco Rubio, a Republican, says Congress may be forced to drop Planned Parenthood references and attac Zika funding to a stopgap funding measure. "The easiest way to get this paid for is to make it part of whatever we use to keep the government open for the rest of the year," Rubio told The Hill.