TheZika epidemic and the birth defects it's causing are both the fault of governments that abandoned programs to control mosquitoes and to provide even the most basic family planning assistance to young women, the head of the World Health Organization said Monday.
"Let me give you a stern warning. What we are seeing now looks more and more like a dramatic resurgence of the threat from emerging and re-emerging infectious diseases. The world is not prepared to cope," WHO Director-General Dr. Margaret Chan told a meeting of the World Health Assembly.
Brazilian experts have been pointing out that the country once successfully eliminated the Aedes aegypti mosquitoes that carry the Zika, dengue, chikungunya and yellow fever viruses. Then the government simply stopped paying for eradication and prevention, and the mosquitoes came back.
"Above all, the spread of Zika, the resurgence of dengue, and the emerging threat from chikungunya are the price being paid for a massive policy failure that dropped the ball on mosquito control in the 1970s," Chan said.
What's more, the deadly Ebola epidemic that killed more than 11,000 people in West Africa caught the world sleeping, and a yellow fever crisis brewing in West Africa shows an equal lack of even the most basic preparation, Chan said.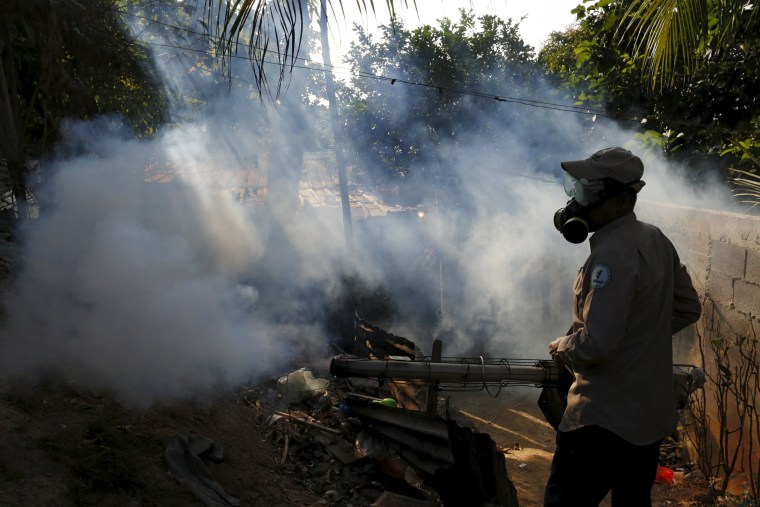 The result has been not just one but several epidemics, and now a huge increase in the number of babies born with devastating and incurable birth defects.
Related: Zika Birth Defects Are Tip of the Iceberg
Chan's warning echoes what the Obama administration and U.S. health officials have been saying. They charge that public health is not just being underfunded, but cut back at a time when it should be built up to help protect people against new threats like Zika.
The Centers for Disease Control and Prevention on Friday said it was watching or had been watching 279 pregnant women infected with Zika. They risk having babies with birth defects because of the infection.
And they say more Zika cases are almost certain to come as summer heats up and mosquito season gets under way. The administration is in a desperate fight with Republicans in Congress over funding for Zika preparations.
"It is not a question of whether babies will be born in the United States with Zika-related microcephaly — it is a question of when and how many," Ron Klain, the former U.S. Ebola czar, wrote in a commentary in the Washington Post over the weekend.
"For years to come, these children will be a visible, human reminder of the cost of absurd wrangling in Washington, of preventable suffering, of a failure of our political system to respond to the threat that infectious diseases pose."
Chan said WHO has been trying to help the world prepare for new outbreaks of disease with its International Health Regulations, which require all countries to intensify their internal monitoring for diseases and then report what they find. But countries have not paid for or implemented them properly, she said.
Chan has also admitted to WHO's failure in the Ebola epidemic. Several reports say both the WHO and the U.S. have failed to prepare properly for outbreaks of new disease, and have failed to act quickly enough when disease does break out.
"To protect women of childbearing age, all we can offer is advice."
"For Ebola, it was the absence of even the most basic infrastructures and capacities for surveillance, diagnosis, infection control, and clinical care, unaided by any vaccines or specific treatments," Chan said.
Experts have said Ebola spread in Guinea, Liberia and Sierra Leone in no small part because the countries had almost no health infrastructure. "For Zika, we are again taken by surprise, with no vaccines and no reliable and widely available diagnostic tests," Chan said.
Related: Hawaii Declares Dengue Emergency
"The possibility that a mosquito bite during pregnancy could be linked to severe brain abnormalities in newborns alarmed the public and astonished scientists," she added.
Yet there is little on offer to help women. "To protect women of childbearing age, all we can offer is advice. Avoid mosquito bites. Delay pregnancy. Do not travel to areas with ongoing transmission," Chan said. "Zika reveals an extreme consequence of the failure to provide universal access to sexual and family planning services. Latin America and the Caribbean have the highest proportion of unintended pregnancies anywhere in the world."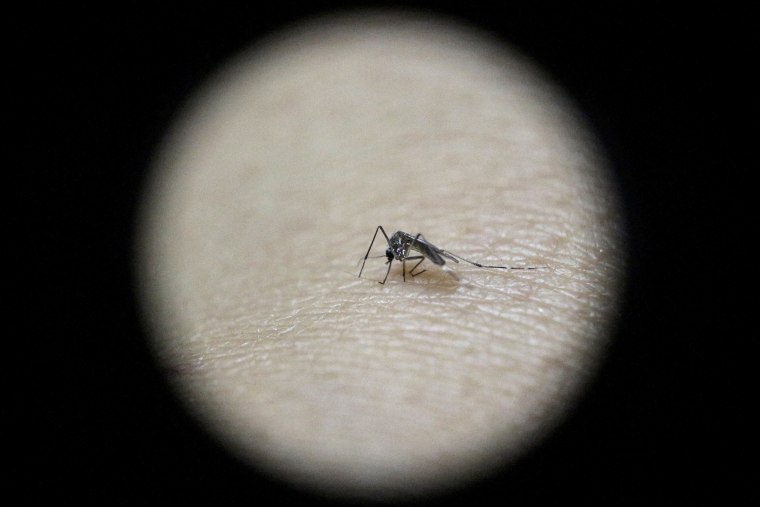 Last week, WHO said the spread of yellow fever in Africa wasn't quite yet a public health emergency but said it was of great concern. Yellow fever linked to Angola has killed 300 people and is being spread to other countries.
"The lesson from yellow fever is especially brutal. The world failed to use an excellent preventive tool to its full strategic advantage," Chan said. That would be a cheap and highly effective yellow fever vaccine. WHO and nonprofit groups are now encouraging governments in a mass yellow fever vaccination campaign.
Chan says governments need to give full political support — and money — to the International health regulations program. "Anything short of full political and financial support for the program will handicap the WHO response, right now and into the future," she said.