The Zika virus can cause extensive brain damage to a fetus, despite normal ultrasound results early in pregnancy, a provocative new study reveals.
Researchers conducted ultrasounds of a fetus of a Zika-infected mother at 13, 16, and 17 weeks. Initial results showed no telltale signs of birth defects, such as deformed head size that would indicate microcephaly — a common indicator that a fetus is infected with the virus. However, later ultrasounds revealed other brain abnormalities, specifically affecting the part of the brain dealing with decision making and the senses, such as vision, hearing, touch and taste, according to the study published in The New England Journal of Medicine Wednesday.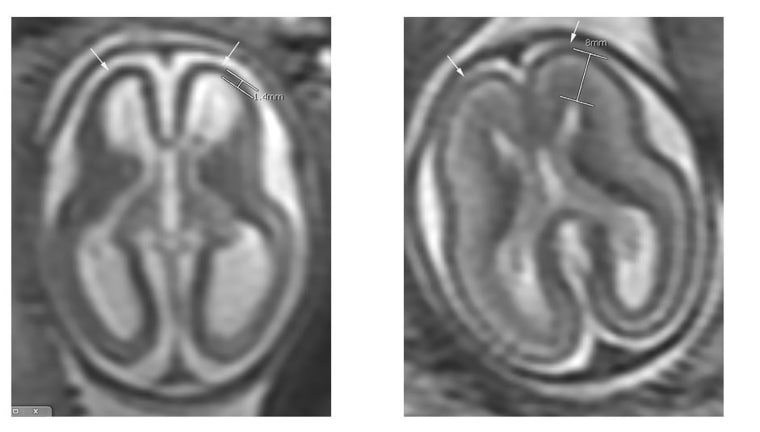 "While this is a single case, it poses troubling questions that could inform future research," said the study's co-senior author, Dr. Adre du Plessis, Director of the Fetal Medicine Institute and Chief of the Fetal and Transitional Medicine Division at Children's National Health System in Washington, D.C.
Related: Study shows how Zika gets into, damages the brain
The study also revealed that in addition to the fetus' brain, the virus made its way to developing muscle, liver, lung, and spleen. This new information suggests the Zika virus can cause invisible damage to a fetus that could show up later — something experts have feared and been watching for.
In another surprising finding, the mother tested positive for Zika ten weeks after exposure, which is the longest Zika has been detected in the body after initial exposure.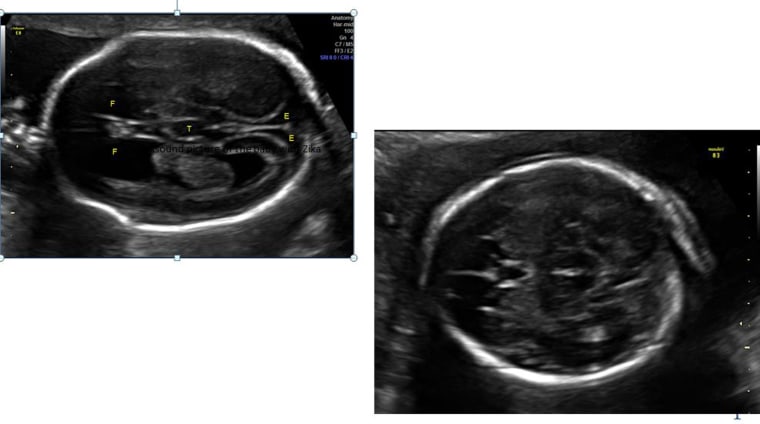 The 33-year-old D.C.-based mother vacationed in Mexico, Guatemala, and Belize in November 2015 with her husband, while she was 11 weeks pregnant. Upon returning home, she experienced eye pain, muscle pain, slight fevers, and a rash. While the mother's blood tested positive for Zika, early ultrasounds revealed no evidence of microcephaly or brain deformity. It wasn't until weeks later that doctors found extra space between the fetus' brain and the skull suggesting that the brain was not developing normally.
Due to the grave prognosis of the fetus, the family chose to terminate the pregnancy.
Dr. Rita Driggers, lead author and medical director of Maternal-Fetal Medicine at Sibley Memorial Hospital in Washington, D.C. advises Zika-infected expectant mothers to seek health care professionals familiar with the anatomy of the brain, so that head size is not the only thing monitored when looking for Zika virus in a fetus.
The Centers for Disease Control and Prevention say they have no plans to update the guidelines based on a single case, but highlight the study's significance.
"This paper provides some important information about Zika infection during pregnancy," said Dr. Margaret Honein, co-lead of the Pregnancy and Birth Defects Task Force in the CDC. "We're continuing to gather key information to continually update CDC guidelines."