Zika virus, spread mostly by mosquitoes, might also travel via oral sex, French researchers report.
It's known that sex can spread Zika virus, which can remain in a man's semen for weeks and even months. In an excruciatingly detailed report, a team of researchers at France's INSERM medical institute describe a case they think suggests that oral sex might also spread the virus.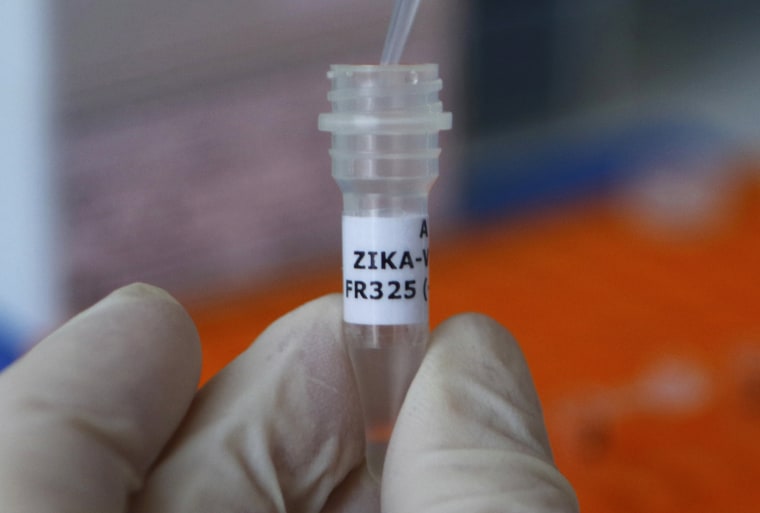 It started with a woman who got sick in Paris last February. She got the classic Zika rash and muscle aches, and had not been to any Zika-affected areas. But a man she knew had been in Rio and also had a rash.
Related: Questions About Sex, Pregnancy and Zika
They call her "Patient 1."
"Patient 1 reported sexual contact between February 11 and February 20, 2016, with a man (Patient 2, the index patient) who had stayed in Brazil from December 11, 2015, through February 9, 2016," Dr. Eric D'Ortenzio and colleagues wrote in a letter to the New England Journal of Medicine.
The 46-year-old man also had a rash that cleared up when he traveled from Brazil to France.
"The sexual contact involved seven episodes of both vaginal sexual intercourse, without ejaculation and without the use of a condom, and oral sex with ejaculation," they added.
Related: Here's What Zika Virus Infection Looks Like
"These data support the hypothesis of sexual transmission (either oral or vaginal) of Zika virus from Patient 2 to Patient 1."
Zika can also be found in saliva and urine, and the doctors note that saliva may be the culprit. But they don't think so.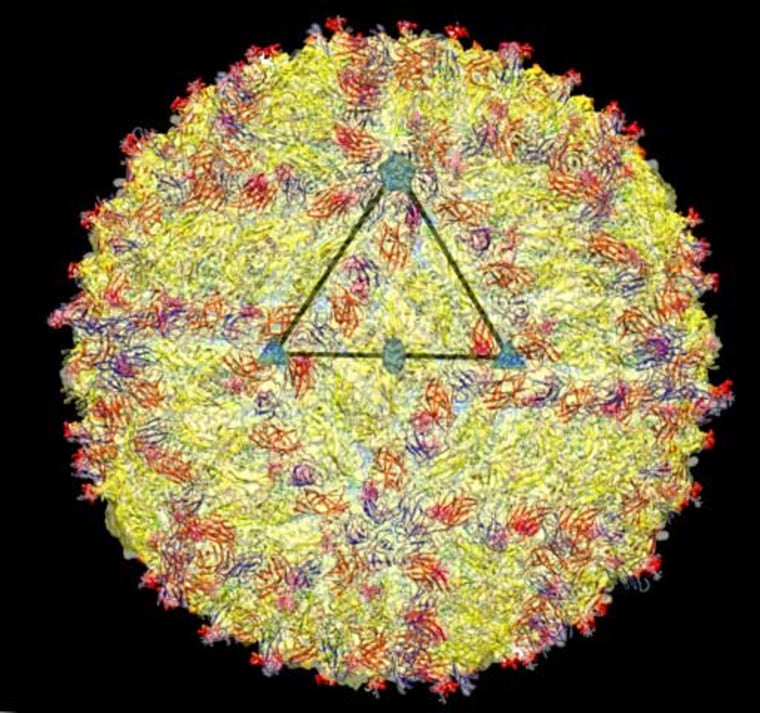 "We cannot rule out the possibility that transmission occurred not through semen but through other biologic fluids, such as pre-ejaculate secretions or saliva exchanged through deep kissing," they wrote.
The 24-year-old woman did have Zika in her saliva, the researchers said.
"The saliva of Patient 2 tested negative on day 10 after the onset of his symptoms, but it was not tested earlier. Zika virus has been detected in saliva, but, to our knowledge, no cases of transmission through saliva have been documented," they wrote.
The World Health Organization updated its recommendations on pregnancy, sex and the risk of Zika virus earlier this week. It says people returning from areas where the Zika virus is found should follow safe sex practices or abstain from sex for at least eight weeks. That matches what the U.S. Centers for Disease Control and Prevention says.
Related: Zika Likely to Hit Europe
Zika's spreading across Latin America, the Caribbean and parts of the South Pacific. The virus, previously considered harmless, is causing a startling number of birth defects and, like many other infections, can also cause neurological complications such as the paralyzing Guillain-Barre syndrome.
The biggest risk is to developing babies in the womb. A vaccine is in the works but is years away from being available, and there's no specific treatment for it. Few people who get infected ever feel sick, although it can cause a rash, fever and in very rare cases, severe complications.