Ask any woman to declare her desert island beauty picks and chances are concealer will land somewhere near the top of the list. But which cover-ups are worthy of being called the best of the best? We asked industry insiders to share their personal faves.

MOST BUILDABLE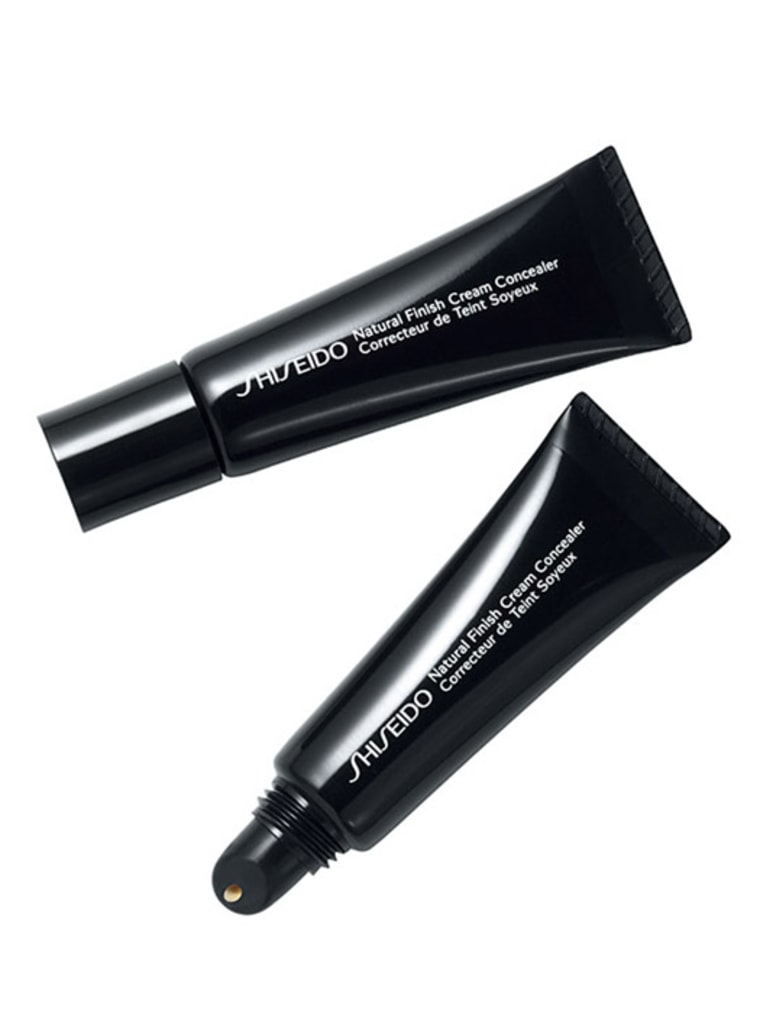 Expert pick: Shiseido Natural Finish Cream Concealer, $25 at shiseido.com
Nominated by: Shannon Smyth of A Girl's Gotta Spa!  
Shannon's under-eye issue: "Without a doubt, my biggest is aging skin with some uneven color. Occasionally, I'll have dark circles as well." 
Why it's her fave: "It matches my skin tone perfectly, and has a buildable texture that provides a flawless finish that works well on all areas of my face that need a little concealer help. I love that it isn't greasy; it doesn't leave a 'dewy finish.' I have combination skin, so I steer clear of that."  
MOST HYDRATING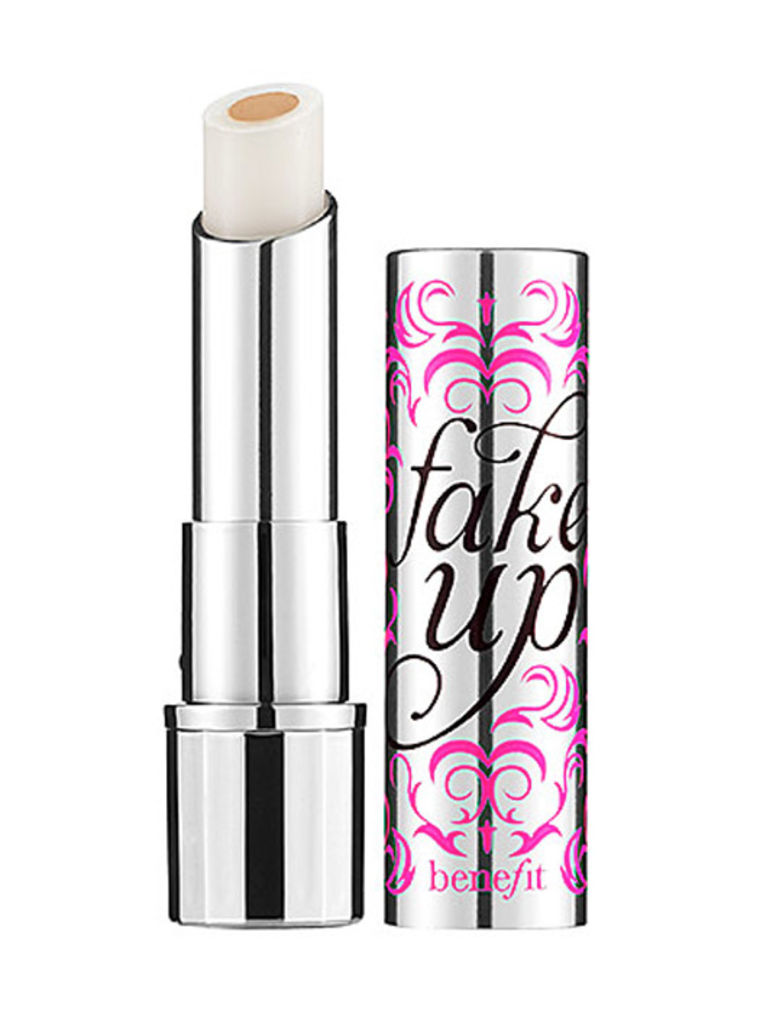 Expert pick: Benefit Fakeup, $24 at benefitcosmetics.com
Nominated by: Lisa Bensley of Beauty by Benz
Lisa's under-eye issue: "My under-eyes are really hollow, dark, baggy, etc. — you could fit actual luggage in them."
Why it's her fave: "This concealer has a moisturizing core that's surrounded by actual concealer, so it goes on creamy and smooth. It doesn't feel like I'm manhandling my already-delicate under-eye area. It also doesn't crease or settle into fine lines throughout the day."   
MOST SUBTLE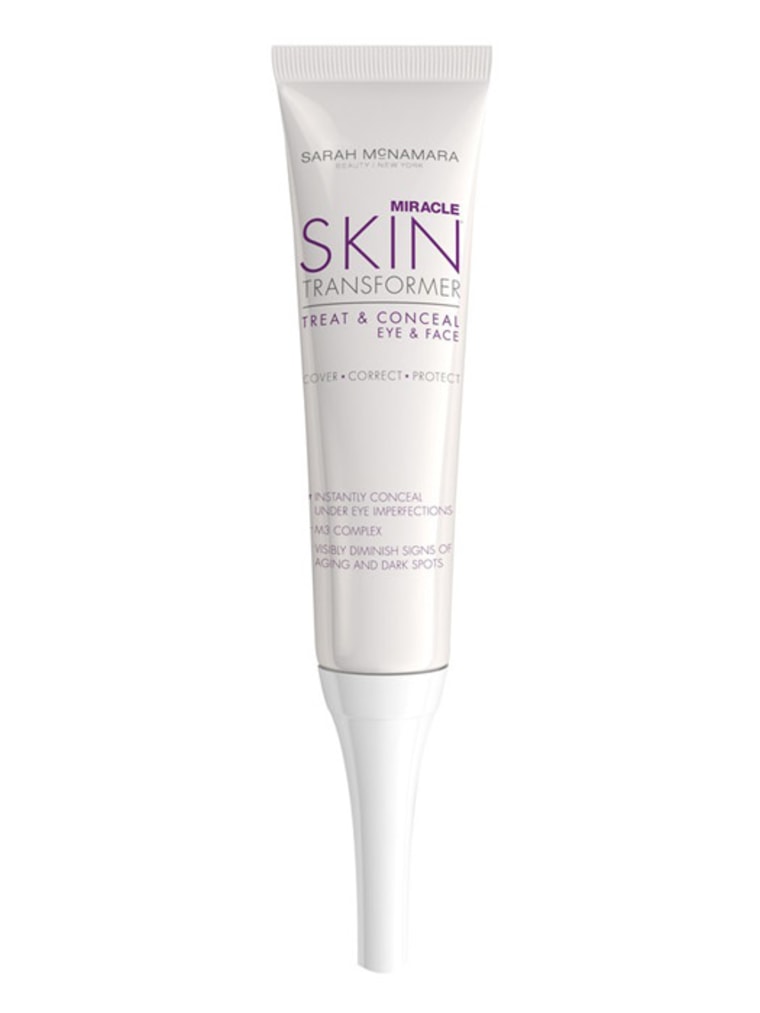 Expert pick: Miracle Skin Transformer Treat & Conceal, $36 at miracleskintransformer.com
Nominated by: Marci Robin of xoVain
Marci's under-eye issue: "Darkness, increasingly so towards my nose."
Why it's her fave: "This has a texture unlike any other concealer I've used, which not only makes it incredibly easy to blend, it makes the finished coverage look shockingly natural and smooth."  
MOST COLOR MATCHES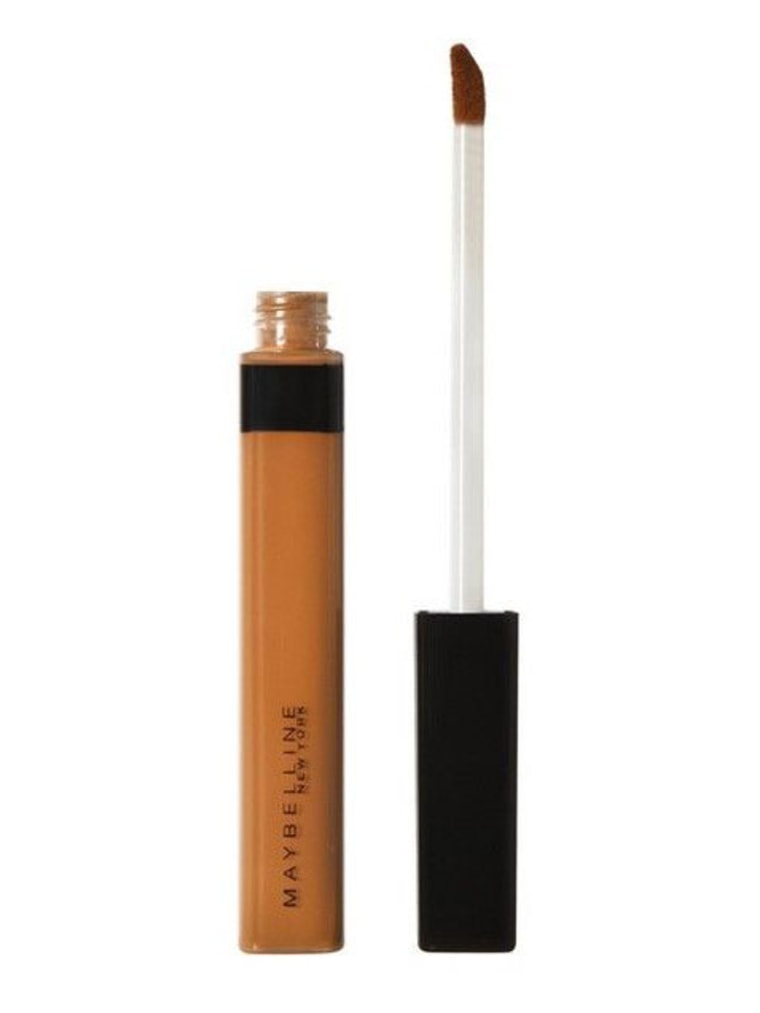 Expert pick: Maybelline Fit Me! Concealer, $5.19 at target.com

Nominated by: Elvira Wolk of The Pink Sith 
Elvira's under-eye issue: "My under-eyes are really hollow and really dark." 
Why it's her fave: "I love this product because it covers well without looking fake or cake-y. It doesn't settle into fine lines and the color selection is so varied that women of all skin tones can find their ideal match."  
MOST STAYING POWER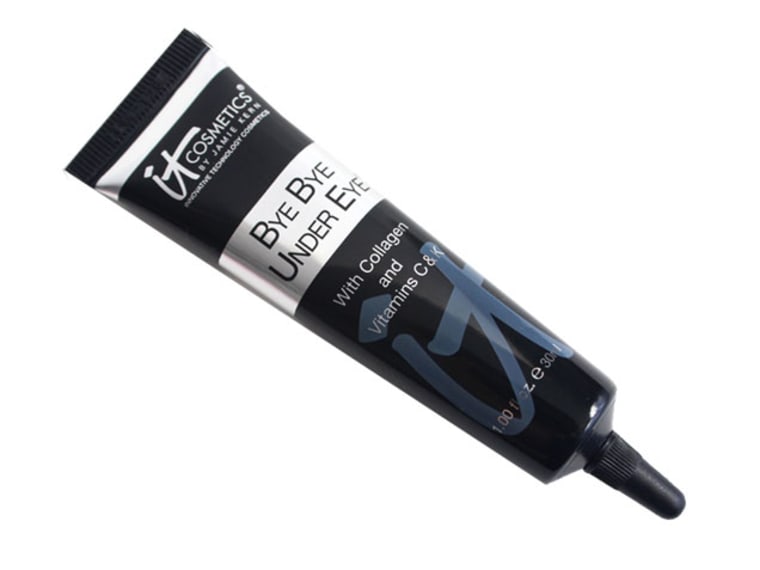 Expert pick: It Cosmetics Bye Bye Under Eye, $24 at itcosmetics.com

Nominated by: Felicia Walker Benson of This That Beauty 
Felicia's under-eye issue: "I'm a sleep-deprived new mom, so, yeah ... dark circles."
Why it's her fave: "This stuff spackles under-eye darkness like a champ. It's thick, creamy, and does not budge once it's set with a little powder."  
BEST SCAR COVERAGE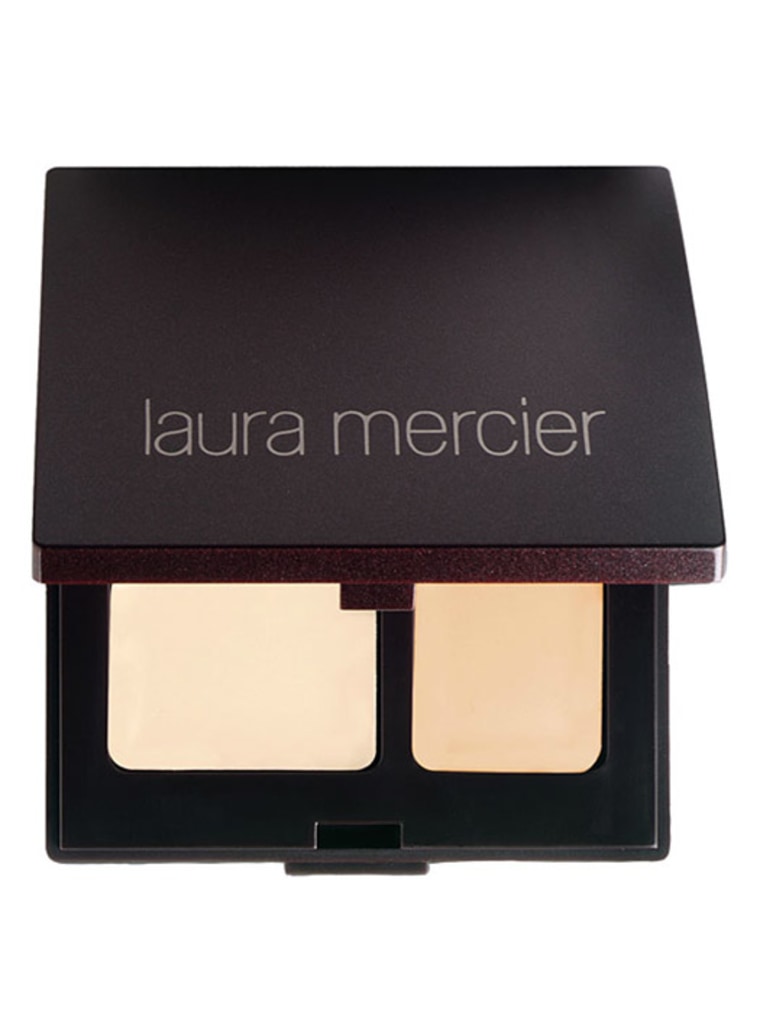 Expert pick: Laura Mercier Secret Camouflage, $33 at lauramercier.com

Nominated by: Nuy Cho of Nuy Beauty
Nuy's under-eye issue: "I'm Korean-American, so though I don't struggle with under-eye puffiness or dark circles, I do struggle with light scarring from having syringoma [under-eye bumps] removed, which created some pigment as well as texture unevenness."
Why it's her fave:  "I particularly like the Secret Camouflage because the compact comes with two shades for accurate blending, the key to great concealing. Also, the creamy texture is not too thick or too thin, which is perfect for covering discoloration and smoothing skin without looking 'made up.' Applied well with a clean finger or a brush, the product can do wonders for you."  
MOST BLENDABLE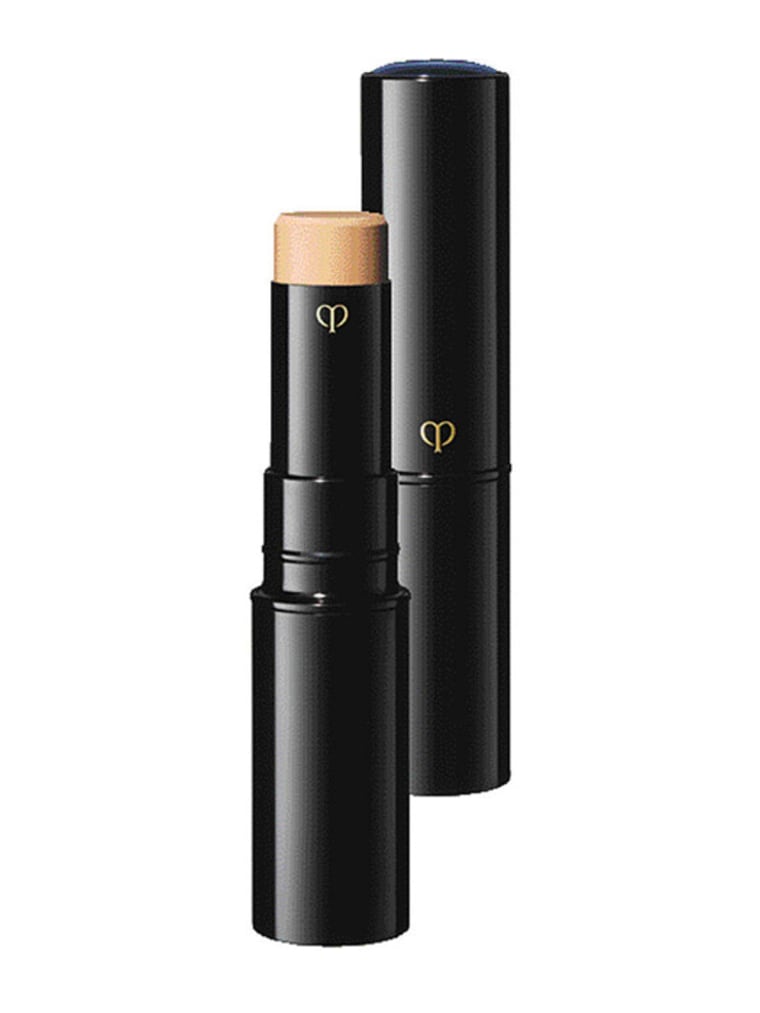 Expert pick: Cle de Peau Beaute Concealer, $70 at nordstrom.com

Nominated by: Amber Katz of Rouge 18 
Amber's under-eye issue: "I have dark shadows of Barnabas Collins proportions." 
Why it's her fave:  "This long-lasting stick is just dry enough to correct blue undertones on my copy-paper white skin, but blends well when layered on top of a good eye cream. I love that it works just as well correcting the darkness under my eyes as it does for redness/blemishes."
MOST BRIGHTENING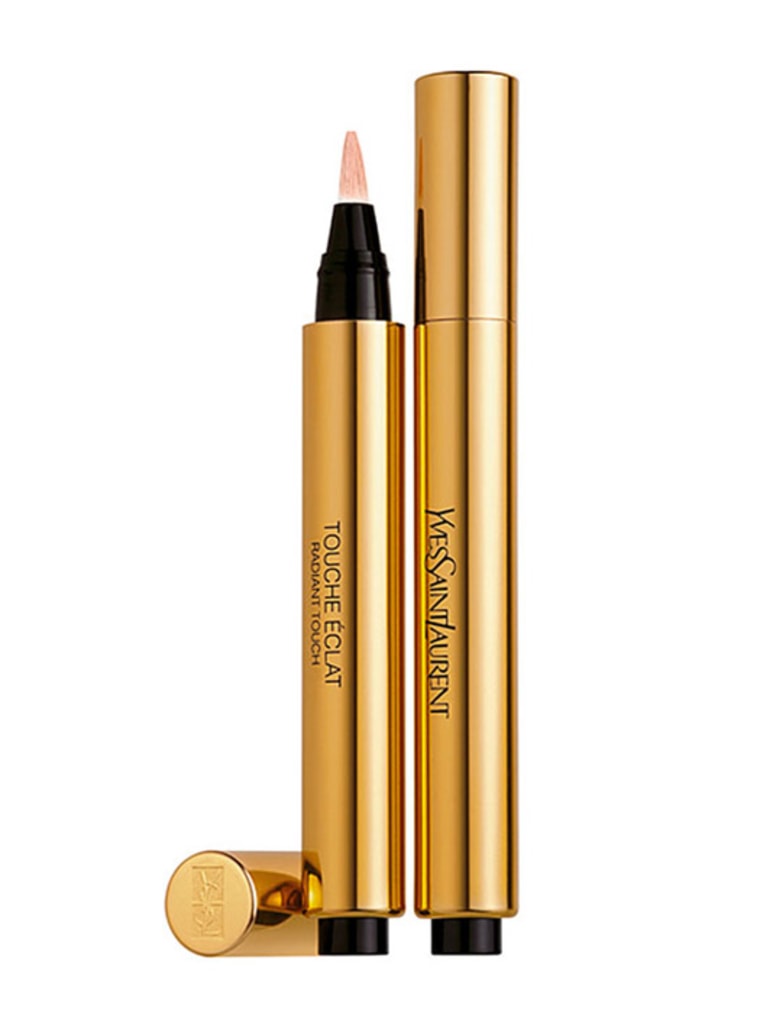 Expert pick: Yves Saint Laurent Touche Éclat, $41 at yslbeautyus.com

Nominated by: Jeannine Morris of Beauty Sweet Spot
Jeannine's under-eye issue: "I have darkness leading into the inner corners under my eyes."
Why it's her fave: "YSL Touche Éclat has been my go-to secret weapon to not only help conceal the darkness that creeps up underneath my eyes, but to illuminate and awaken my whole eye area. It may be pricey, but a little bit goes a long way and the pick-me-up is 100 percent worth it. The formula melts into my skin without settling into my fine lines."   
MOST CREASE-PROOF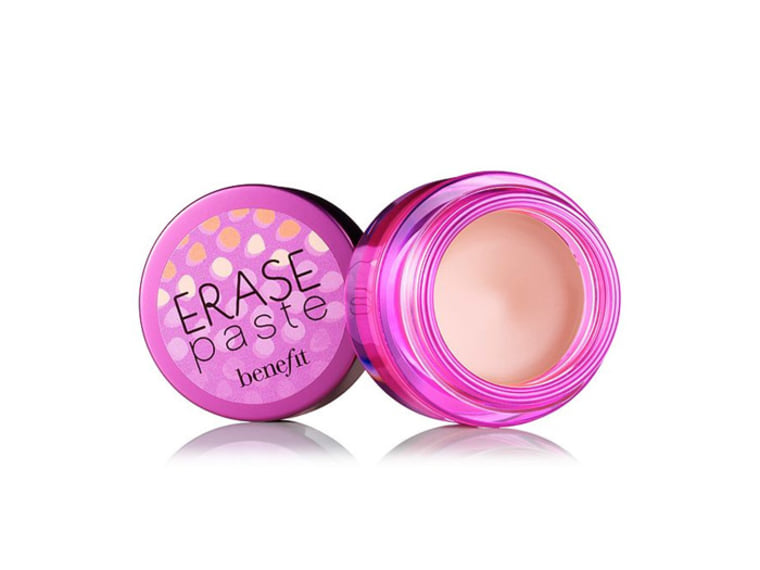 Expert pick: Benefit Cosmetics Erase Paste, $26 at benefitcosmetics.com

Nominated by: Misti Schindele of Entertainista 
Misti's under-eye issue: "Horrible dark circles."
Why it's her fave: "The joy of Erase Paste is that it's a concealer and eye brightener in one. It really does the job by covering the under-eye area without creasing. I also don't like to spend more than 10 minutes on my makeup in the morning, so the fact that this product blends quickly and erases my dark circles is a total added benefit."  
MOST LIGHTWEIGHT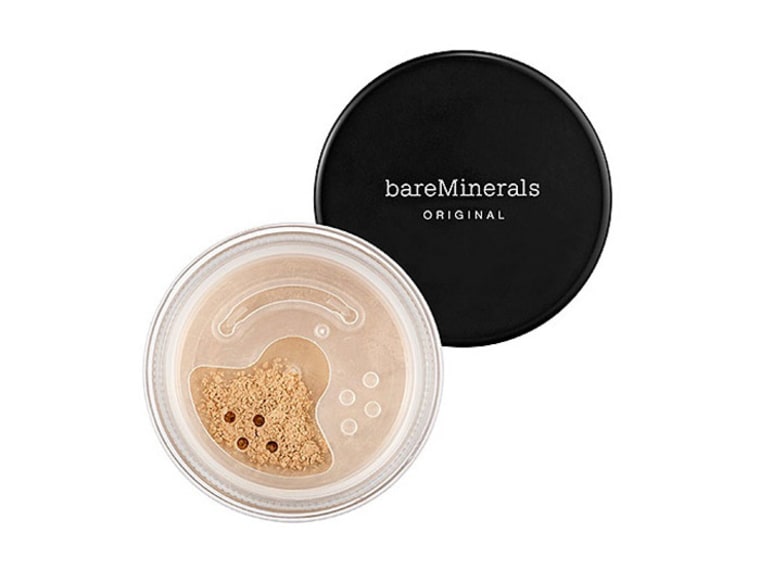 Expert pick: bareMinerals Original Foundation Broad Spectrum SPF 15, $27 at bareescentuals.com

Nominated by: Nadine Jolie Courtney of nadinejolie.com 
Nadine's under-eye issue: "I get mild, dark circles when I'm tired."
Why it's her fave: "My favorite concealer is actually the same product I use for foundation: bareMinerals. I simply apply it under my eyes (and on dark marks, blemishes, and around my nose) with a concealer brush instead of with the normal fluffy foundation brush. Nothing I've found camouflages as well: everything else looks too cake-y and especially pops out in photographs."  
MOST PIGMENTED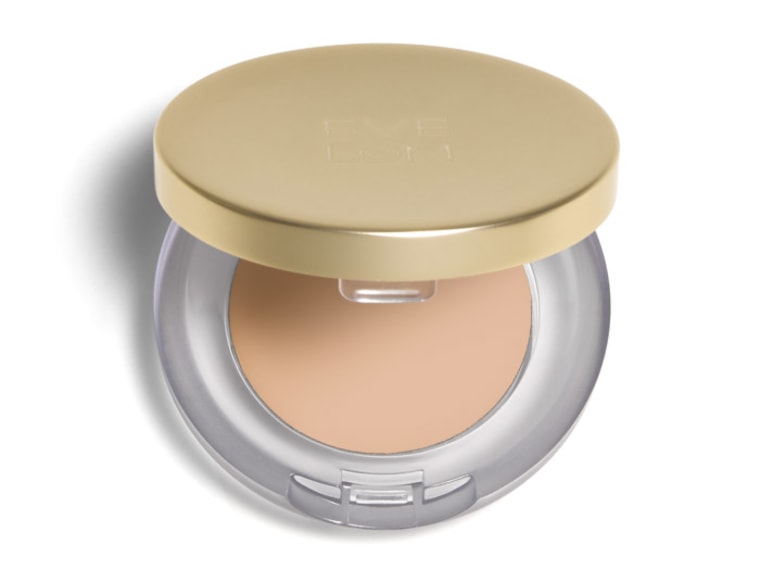 Expert pick: Eve Lom Brilliant Cover Concealer Broad Spectrum Sunscreen SPF 15, $40 at barneys.com

Nominated by: Annie Tomlin of The Glowhow 
Annie's under-eye issue: "My dark circles are fierce and unrelenting. It doesn't help that I'm so fair-skinned, either."
Why it's her fave: "I recently started using this concealer, and there may be no going back. The creamy consistency builds easily without sinking into fine lines, and the formula is pigmented enough to cover even my fiercest Uncle Fester circles. Best of all, it's lightweight, so I don't feel like my eyes are weighed down. Brilliant!"   
MOST WATER-RESISTANT 
Expert pick: Iman Corrective Concealer, $11 at drugstore.com

Nominated by: Ty Alexander of Gorgeous In Grey
Ty's under-eye issue: "The skin under my eyes tends to get baggy."
Why it's her fave: "Because this comes in a stick it's super easy to apply. It also doubles as a highlight for my brow bone. You can also expect this concealer to last all day and even in humid temperatures or during those sappy 'Grey's Anatomy' scenes."   
MOST BUDGE-PROOF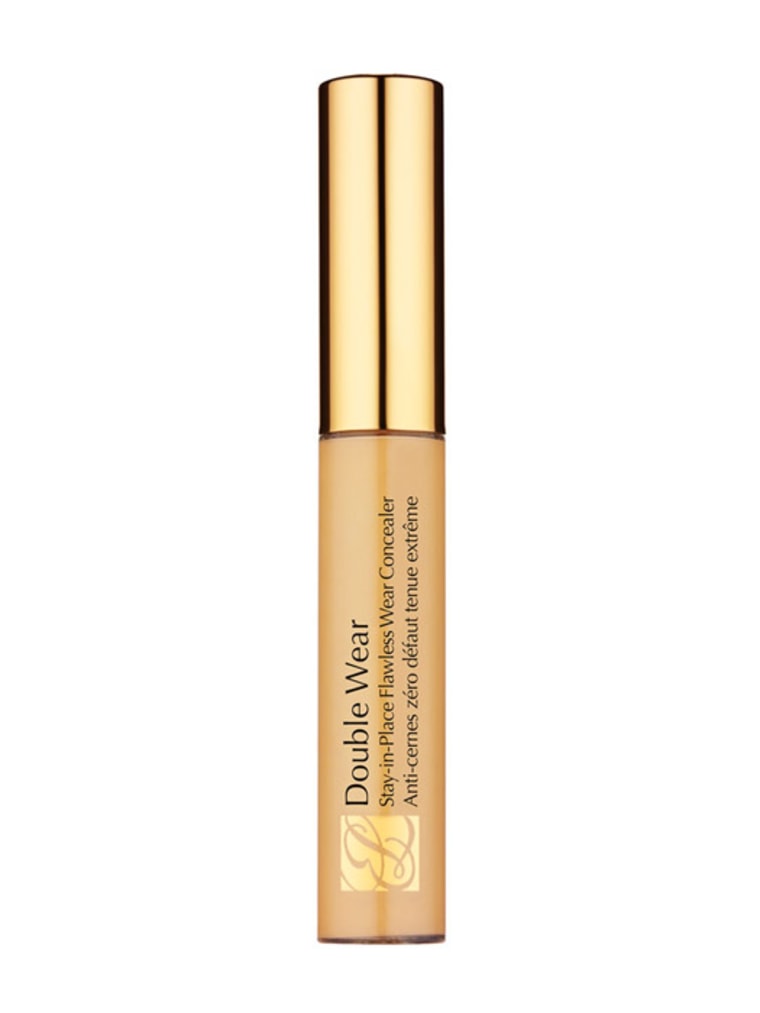 Expert pick: Estee Lauder Double Wear Stay-in-Place Flawless Wear Concealer, $23 at esteelauder.com

Nominated by: Christina Farrell of The Makeup Blogger  
Christina's under-eye issue: "I have very fair skin and very dark deep brown dark circles. It's hereditary, and very embarrassing."
Why it's her fave:  "I have been devoted to this concealer for over 12 years. This is one of the few concealers that has the perfect amount of peach undertones and refuses to crease. I love that the liquid consistency dries to a stain like finish and doesn't budge. For those of us suffering from dark circles this is a miracle worker." 
MOST LIFTING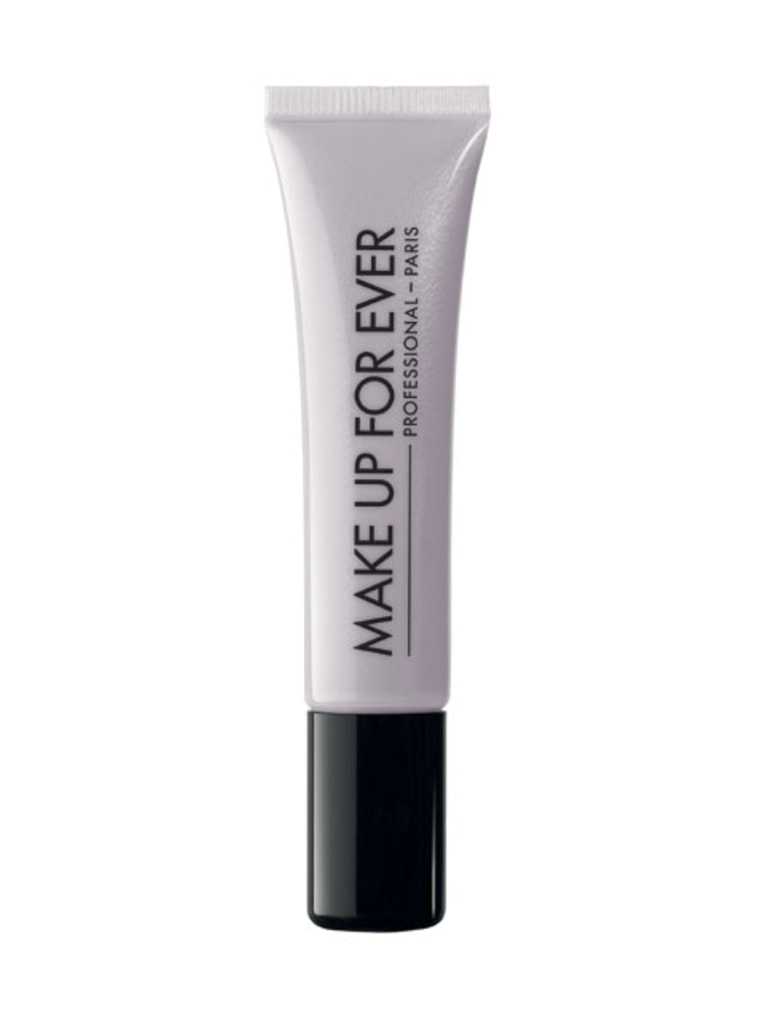 Expert pick: Make Up For Ever Lift Concealer, $26 at sephora.com 

Nominated by: Kristin Booker of Fashion. Style. Beauty. 
Kristin's under-eye issue: "Let's face it: after a certain age, things start to slide around in that eye area, so in addition to covering imperfection, a little lift is necessary."
Why it's her fave: "I've been a devout fan of MUFE's Full Cover Concealer for years due to the wide range of hues and the impossibly perfect coverage it offers, but I hadn't lived until I tried this product, which stowed away under-eye baggage and offered a lift that erased about five years. No need to call your dermatologist, gals: a little dab of this magic concealer will do ya."   
MOST NOURISHING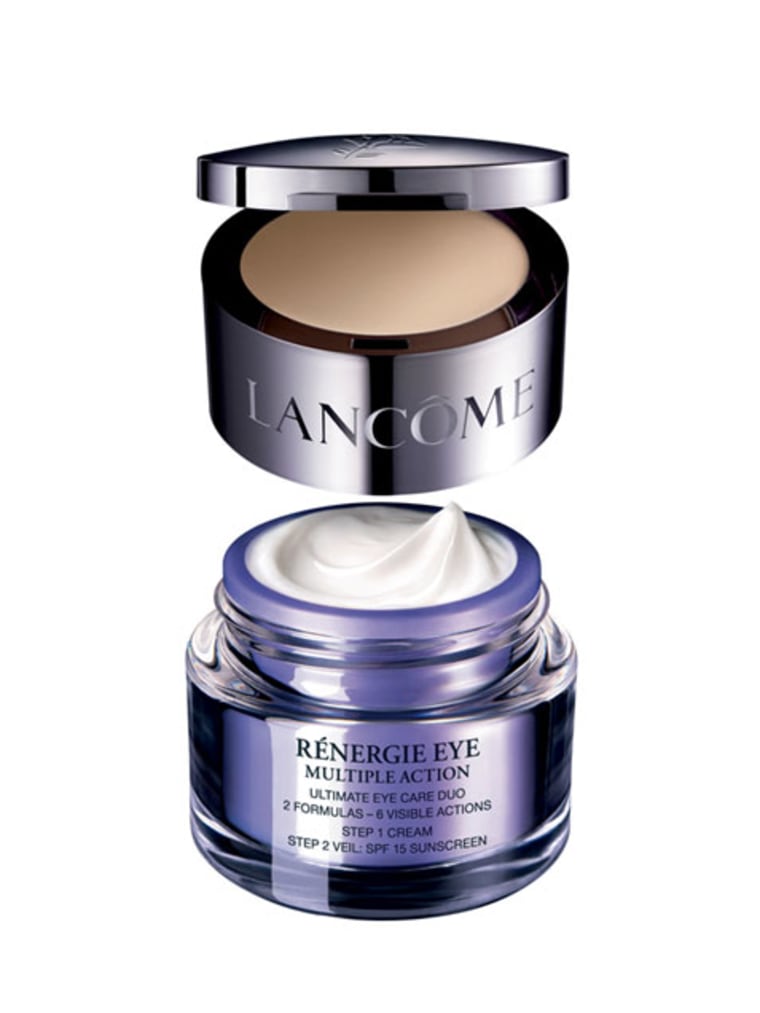 Expert pick: Lancôme Rénergie Eye Multiple Action, $78 at lancome-usa.com 

Nominated by: Grace Gold of Grace Gold
Grace's under-eye issue: "Genetic under-eye circles. (Thanks, mom!)"
Why it's her fave: "This silky concealer manages to cover under-eye circles without settling into fine lines — and the attached eye cream makes the perfect primer!"