It's not just Samsung products that are overheating — Apple now has a problem, but with counterfeits.
The iPhone maker said it has been buying phony accessories on Amazon bearing the Apple name and found that a whopping 90 percent of those are counterfeit.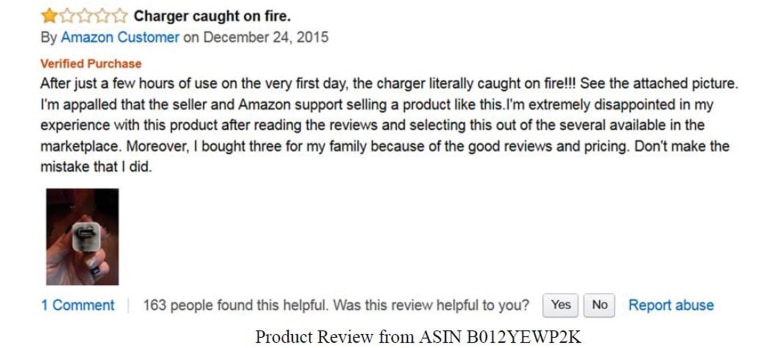 Even more troubling, Apple said, the phony products "pose an immediate threat to consumer safety," because they haven't been put through the rigorous industry standard testing Apple uses.
In a review posted Dec. 24, a customer shared a photo of a charred charger, writing that "after just a few hours of use on the every first day, the charger literally caught on fire."
Related: First U.S. Suit Filed Over Exploding Samsung Galaxy Note 7 Smartphones
With the safety of customers and the protection of its reputation in mind, Apple filed a lawsuit Monday in U.S. District Court in San Francisco against Mobile Star L.L.C., the company selling many of the products Apple bought on Amazon.
"Mobile Star has been deceiving Apple customers and putting their safety at risk by selling counterfeit power adapters. They have ignored our repeated requests, so we are taking legal action to get them to stop," Josh Rosenstock, a spokesman for Apple, told NBC News.
It's not always easy to tell whether what you're buying is the real deal.
An example listed in the lawsuit shows how customers could easily believe they were buying products from Apple when they weren't. The listing says the product's being sold by Apple — but the fine print notes that it ships from one of Amazon's fulfillment centers.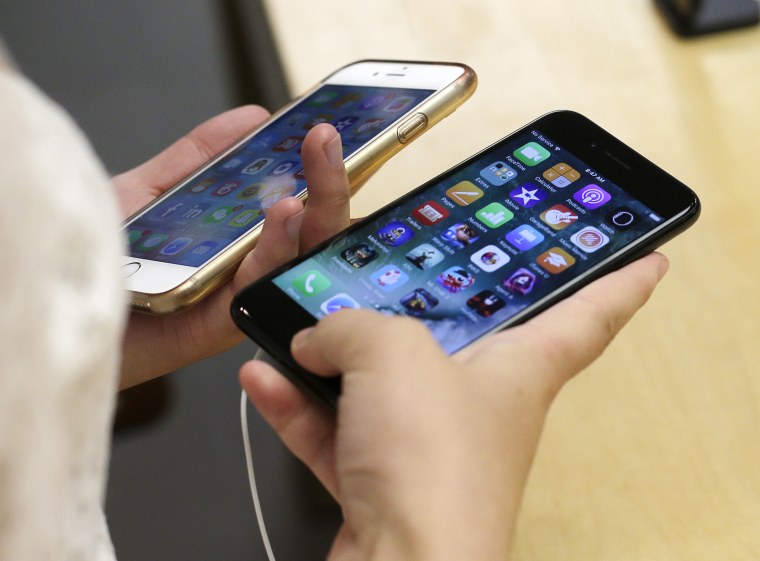 Amazon identified Mobile Star as the supplier, according to the lawsuit, and turned over the additional inventory of Apple products that the company bought from Mobile Star. Apple said it determined that the majority were fake.
Mobile Star didn't immediately respond to NBC News' request for an interview. Amazon wasn't named as a party in the lawsuit.
Aaron Toso, a spokesman for Amazon, told NBC News that the retailer "has zero tolerance for the sale of counterfeits on our site."
"We work closely with manufacturers and brands, and pursue wrongdoers aggressively," Toso said.
For Apple, the problem of counterfeits may be a game of whack-a-mole. The company said in the lawsuit that "each month, Apple identifies and reports many thousands of listings for counterfeit and infringing Apple products to Amazon.com under its notice and takedown procedures."