Apple isn't ready to rest on its laurels and ride out the rest of 2016 just yet.
The iPhone maker is treating the world to an October surprise, with one more product event scheduled for Thursday at its Cupertino campus.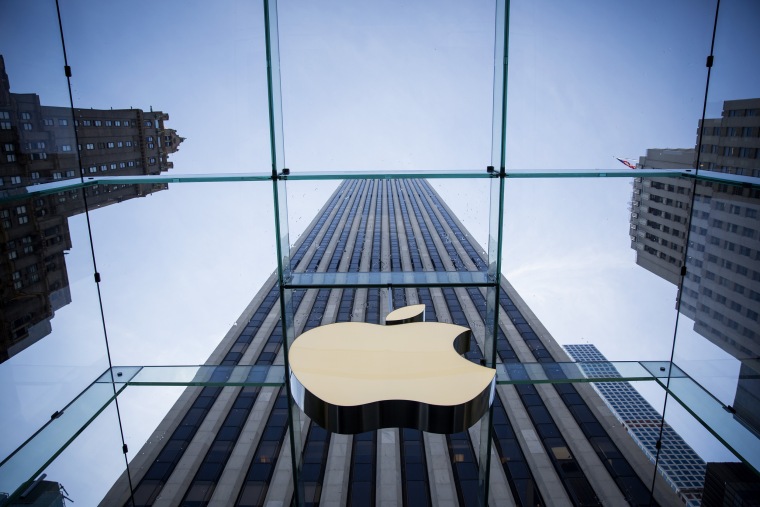 While Apple is keeping mum about what it has in store, it's believed the company is gearing up to launch a slate of new MacBooks.
There's even a cheeky clue in the invitation that was sent to reporters and analysts: "Hello, Again." Hello was the first word the Macintosh computer spoke when Steve Jobs introduced it to the world in 1984.
Related: 40 Things About the Apple Computer on Its 40th Anniversary
Here's a look at what Apple may have in store for the MacBook family.
MacBook Pro
We haven't seen a new MacBook Pro since 2012, which makes the possibility of seeing a new one on Thursday that much more exciting — and likely.
Apple said goodbye to the traditional headphone jack last month on the iPhone 7, and if leaked images are correct, they'll also be banishing another traditional feature - the row of keyboard function keys on the Mac keyboard.
Mac Rumors first reported hidden images were found in a macOS Sierra update, showing a new long, thin OLED — that's "organic light-emitting diode" — touchscreen display where the function keys would normally be. Apple is rumored to have named the new feature the "magic toolbar."
While it's unclear how the bar would work, speculation across tech blogs suggest it would contextually adapt to offer functions for whatever app a person is using. So, if you have Spotify open, it may be an easy way to pause your music or pump up the volume while you work.
Expect 13-inch and 15-inch models, along with Touch ID capability, allowing users to easily shop and conduct their business online.
MacBook and/or MacBook Air
French website Consomac discovered three new regulatory filings in Russia for three new Macs, which has led Apple fanatics to speculate on which other model will take the third slot tomorrow.
Patrick Moorhead, principal analyst at Moor Insights & Strategy, told NBC News he expects the laptop will likely be "something along the form factor of the MacBook Air but called the MacBook."
That means a "13- or 15-inch" computer that's even thinner and more integrated than the entry level MacBook Air, which had its last refresh in March 2015, he said. One way to make it more integrated would be to ditch the older ports in favor of the smaller USB Type-C and Thunderbolt 3.
While MacBooks aren't a huge driver of Apple's core business, they're extremely important to the company, Moorhead said.
"It's not nearly as important as the iphone and iPad, but the end-to-end user experience is so important," he said. "Apple dominates in the premium space, but Windows is gaining market share," with releases from Microsoft, Dell and HP.
Whatever happens, Apple is set to put the rumors to rest when the event kicks off at 1 pm. ET/10 a.m. PT on Thursday.