Apple's Siri is proving once again it's everyone's corny next-door neighbor by offering wonderfully ridiculous suggestions to classic Halloween questions.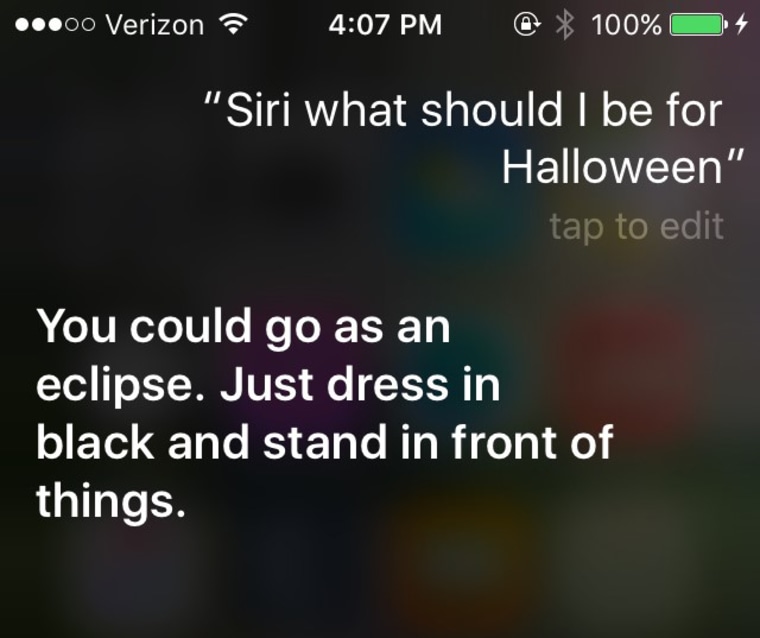 It's getting down to the wire when it comes to choosing a costume, but the personal digital assistant is full of ideas — you just have to ask.
In one instance, Siri suggests dressing as an eclipse. The only attire needed is all black. Then, Siri points out, you can just "stand in front of things."
Related: Seven Ways Siri Can Work Harder For You
Another suggestion: "Be a sign wiggler! It's such a lively way of communicating."
If you want to go really deep, go ahead and ask Siri what it's afraid of. You can also ask Siri to tell you a scary tale, but be warned: Its storytelling skills don't exactly rival Stephen King's.