The secret is officially out: Apple is taking on Amazon and Google with its own smart speaker, called the HomePod.
The $349 speaker made its debut at Apple's annual Worldwide Developers Conference in San Jose, California on Monday. It will ship later this year.
While the Google Home and Amazon Echo focus on being smart assistants, Apple has put the emphasis on the quality of sound. Siri will also of course be baked into the speaker, letting users get quick help by saying, "Hey Siri."
Aside from the new speaker, Apple also took the opportunity to announce new iPad Pros, an iMac Pro and iMac updates. Since the conference is focused on developers — the people who make your favorite apps — Apple also showed what software updates it has in store for later this year.
Perhaps the biggest one will be coming to your iPhone and iPad with iOS 11.
While Apple radically redesigned the messaging experience in iOS 10, the next update will focus on improving on those core technologies and features.
Siri has taken acting lessons and now delivers his or her lines with a little more human-like inflection.
Through "on-device learning," Siri can also suggest items that may be of interest to you. If you've been Googling flights to Reykjavik, it might suggest an article about Iceland. Apple says the feature is entirely private and only stays on a user's device.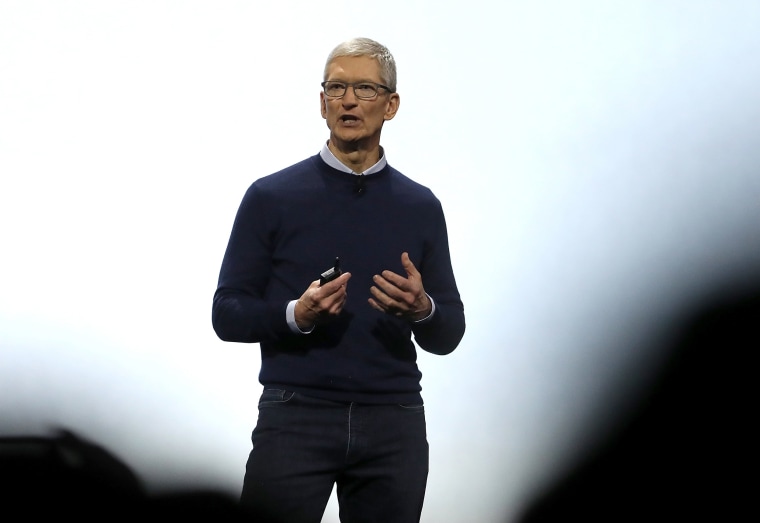 Apple Maps is adding floor plans of malls and airports, making it easier to plan ahead. Improved navigation features can also suggest lanes when you're driving, so there's no more last minute lane switching in order to make your turn.
And speaking of driving, Apple is also adding a "do not disturb" feature for when you're in your car, keeping you focused on the road. Users can also decide if there are some people who should be able to "break through" the mode, in the event there's an important message.
Related: This App Is Changing the Way Hollywood Makes Your Favorite Shows
A redesigned control center will also allow you to easily change settings and switch your music, all in one place.
And if you aren't already, you may soon be paying with your mobile phone.
Apple Pay is making a play in the peer-to-peer payments space. With iOS 11, you'll be able to send a friend cash in iMessage. The move positions Apple to compete with popular payments apps such as Square Cash and Venmo.
The money can be stored on a virtual card and used with Apple Pay, which Apple expects will be accepted in 50 percent of U.S. retailers by the end of the year.
Apple will roll out the free update sometime this fall.
Apple also shared the latest version of watchOS4, which continues to put the emphasis on the Apple Watch as a fitness device.
Expect a new Siri face that will proactively give you information, a flashlight that can be used as a safety light if you're running at night, and new high intensity interval training workouts, among other features.
The new MacOS High Sierra will also be rolled out later this year, offering a smart photos feature to make it easier to find what you're looking for. The new features earning the most applause from the audience, however were the ability to block videos from automatically playing in Safari and intelligent tracking prevention, essentially stopping those pesky targeted ads from following you around the internet.