It's time to fire up the backyard barbeque, throw a pool party, or pack up the car for a road trip.
Of course, you'll need some waterproof gadgets and plenty of battery power to see you through the long summer days. Whether you're taking a family road trip, cooling off in the pool, hiking, biking or just chilling in your own backyard, here are some essential tech gadgets you need to ensure a perfect summer getaway.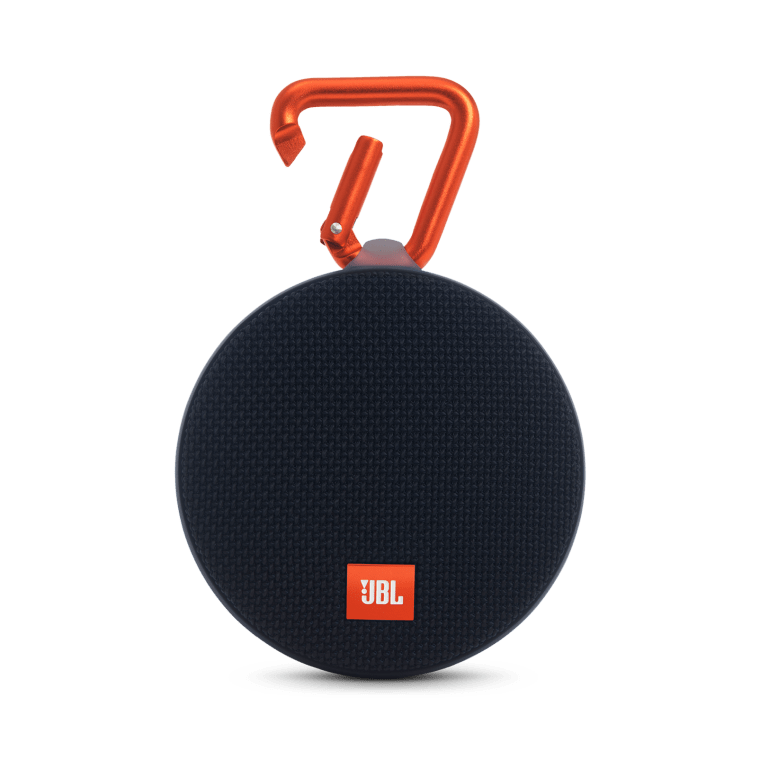 Portable Music on the Go
Just because you're vacationing at the beach or biking the trails doesn't mean you have to forego great-sounding music. The JBL Clip 2 is a compact Bluetooth speaker, slightly larger than a hockey puck, and made of durable material that can stand up to the scrapes and bumps of adventure. The built-in carabiner lets you hang it off a backpack, bike, or really anywhere you want to bring the tunes. The rechargeable battery lasts about 8 hours, and if it takes an accidental dip in the pool or gets soaked out in the rain that's OK — it's IPX7 waterproof.
Stay Hydrated
Whether you're biking, hiking or camping in the great outdoors, you'll be closer to fresh drinking water with the LifestrawGO Water Bottle. It's a refillable BPA-free 22-ounce water bottle with a unique filter inside that removes waterborne bacteria and protozoa, as well as any chlorine that might be present. You can use it at home or at the gym, or take it on vacation and safely drink water from lakes and streams. If you can get past the ick factor, this is one water bottle you'll want to bring along wherever your wanderings take you.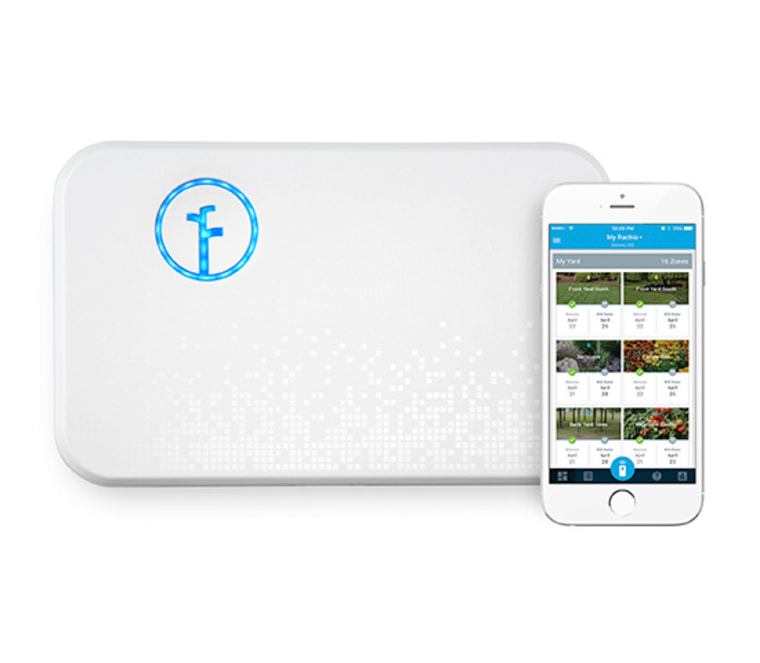 Keep the Yard Hydrated
Automatic sprinklers are great for keeping your lawn and flowers properly watered, especially when you're not home, but what happens if it rains a lot — or not at all? Rachio is a smart sprinkler that reads weather patterns so it knows when it's raining, or when the humidity levels are low, and adjusts your sprinkler schedule for you. Once connected to Wi-Fi, you can even turn your sprinklers on and off from a mobile device, maybe while you're sitting at the beach or when the neighbor's dog is in your yard. Another cool feature? It works with Amazon Echo, so you can just use your voice and ask Alexa to water the flowers.
Grow a Garden Inside
You can grow herbs and flowers even if you don't live in a house with a garden of your own. Click & Grow's Smart Herb Garden comes with seeds, nutrients, even a grow light to help you grow your favorite herbs and flowers. You simply plug it in and watch it take root, literally. You don't even have to water or fertilize it, it does all that on its own. Just sit back and enjoy the thyme.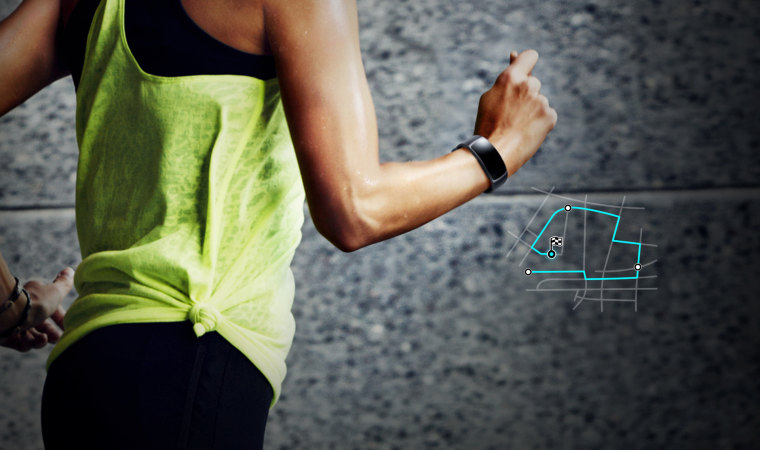 Track Your Fitness
Summer is a great time to get your exercise outdoors. Samsung's new Gear Fit 2 makes it easier than ever to track your activity and get notifications on the go. It has a great-looking curved touchscreen display, and is super easy to use with only 2 buttons. It tracks steps, calories burned, heart rate and sleep. And if you forget to take it off when you get in the shower or jump into the pool, not a problem, it's waterproof. Runners will appreciate the built-in GPS and on-board storage that make it easy to run without having to carry your phone to track your route and listen to music. But this one's not for you, iFanatics: the Gear Fit 2 only works with Android phones.
Document the Action
Whether your vacation has you hiking the hills, sailing the seas or just visiting family, you can document it all with the Cobra Adventure HD.
This action cam has a 1.5-inch screen and shoots HD video, as well as 12-megapizel photos. And no worries if you want to take it where the waters run deep, it comes with a waterproof case to keep it safe. In fact, it's packed with accessories and mounts and yet at $99.99 costs less than the competition.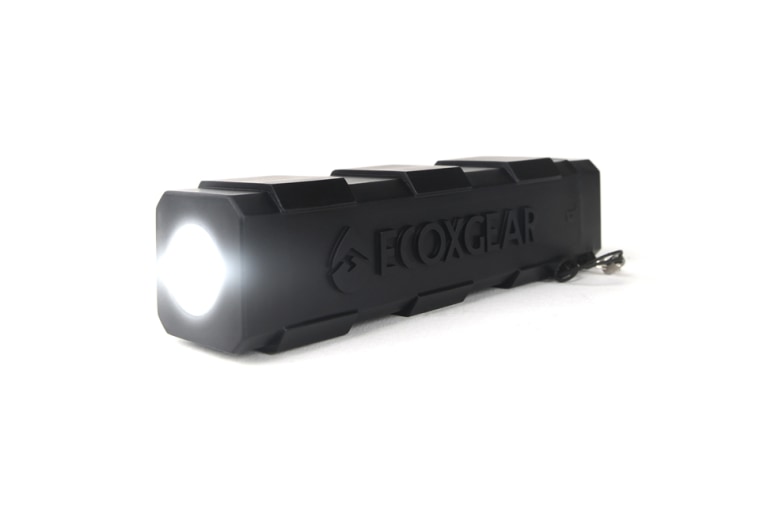 Keep Your Devices Charged
One thing's for sure: when you're on vacation following Google maps or watching videos on your mobile devices, you're going to run out of battery way before the sun goes down. The EcoCharge+ is a lightweight portable battery charger that doubles as a flashlight. There's a USB port on one end and a 150 lumens light on the other for when you need to find your way at a campground. Like many of the devices we're talking about this summer, this one is also waterproof in case you forget it's in your pocket when you jump into the lake.
Embrace Wireless
Whether you're walking and talking on the phone or working out at the gym, wireless earbuds need to sound great, fit comfortably and actually stay in place. Jaybird Freedom Wireless Earbuds do all that and then some. The small buds come with a unique fin design to help hold them in place so they won't fall out in the middle of your workout. They're sweat-proof, tangle free and pack up to 8 hours of battery life.
Change Up Your Phone Case
If you've been rocking the same phone case since last winter, it's time for a summer upgrade. Whether you carry an iPhone or an Android device, treat your mobile to a new wardrobe. Incipio has a Getaway line of cases that protect your phone in style. With names like Mermaid and Flamingo, you'd think these cases are just eye candy, but along with all the shimmer and shine, they offer great protection against drops and scratches.