A camera used on the 1971 Apollo 15 Moon mission sold for almost a million dollars at an auction late last week. The Hasselblad 500 series, customized for use in space, was used by astronaut Jim Irwin on the lunar surface, and is one of the few cameras brought back to Earth.
Hailed by NASA at the time as the most successful trip to the moon yet, Apollo 15 lasted from July 26 to August 7, 1971 — during which time many records were set, among them the longest total time spent by astronauts on the moon's surface (18 hours, 37 minutes).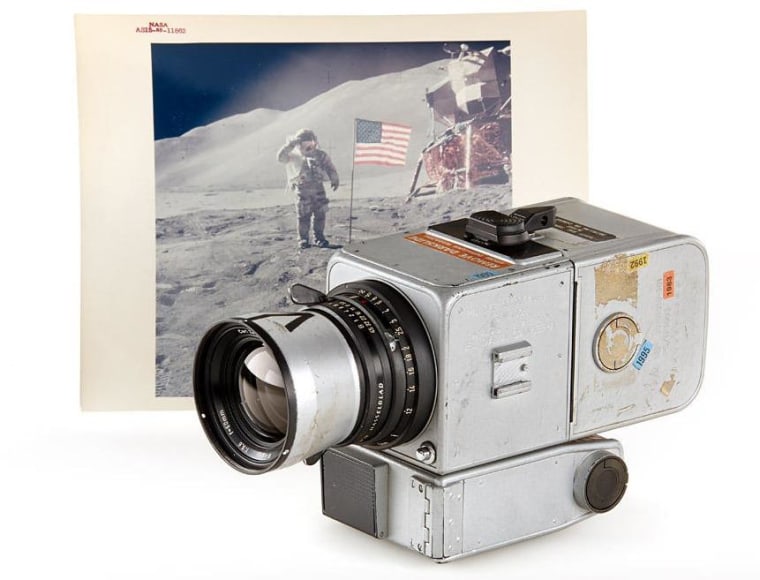 Irwin took 299 photos with this exact Hasselblad, and more using others. But in order to load up on moon rocks while keeping the craft's weight the same, several cameras (among other things) were left behind — but not this one.
The presence of moon dust in the camera's mechanisms made it clear that this was indeed used on the lunar surface, though several parts have been swapped out since then.
Westlicht auctions, which specializes in rare cameras, estimated that the camera would go for at least €150,000 - and in fact went for several times that, fetching a "hammer price" of €550,000, or around $760,000. On top of that was added a 24 percent "buyer's premium" proportionate to the price paid, bringing the total to €682,000, about $940,000.
The buyer was one Terukazu Fujisawa, founder of Japanese retail chain Todobashi Camera.
That's certainly a lot of money, but it's not the most expensive camera Weslicht has sold — not by a long shot. May of 2012 saw an ultra-rare 1925 Leica 0 go for a whopping $2.8 million.
The hundreds of other cameras (extraterrestrial or otherwise) being auctioned can be found at Westlicht's listings.