Apple's latest release isn't the iPhone 7. Instead, it's a case to give your iPhone 6 or iPhone 6S a battery boost.
The Smart Battery Case promises an extra 25 hours of talk time and 18 hours of data browsing in the form of a snug silicone case for $99.
The case comes with a built-in Lightning port for an energy boost minus the cables. Charging cases aren't new, of course; Mophie makes them for multiple iPhone models and Samsung Galaxy phones. But this is the first Apple-branded example to hit the market.
As smartphones become more advanced, with faster processors, better cameras and larger screens, battery life has become an issue. Apple tried to address the issue with its "Low Power Mode" setting in iOS 9, which the company says can extend the life of the phone's battery for three hours.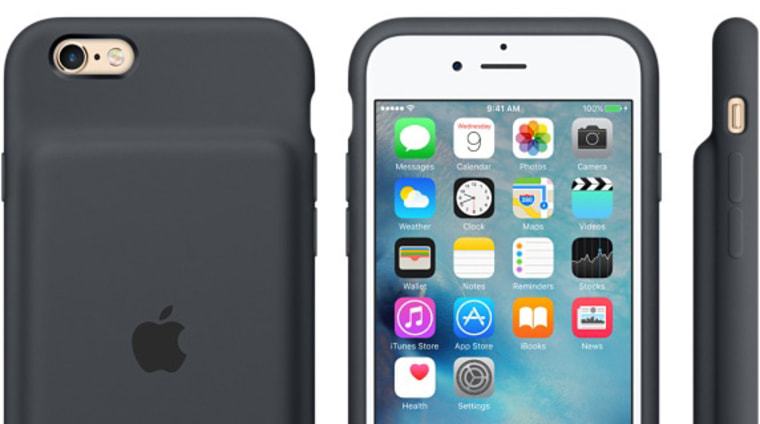 When the case is plugged into the iPhone 6 or iPhone 6S, the phone will take the extra power into account and display the revised battery status on the screen so users know exactly how much time they have.
Read More: Buzzed: Bars and Restaurants Keep Customers' Smartphones Juiced
The Smart Battery Case is available now in "White" and "Charcoal Gray."