A new feature for OS X called "Continuity," announced at Apple's WWDC conference Monday, allows apps and calls to switch between devices — assuming you have an iPhone and a Mac.
It works like this: Say you're tapping out an email on your iPhone in the elevator, and before you finish, you're at your desk. Instead of hitting "save as draft," or sitting down and typing on your cramped iPhone keyboard for another minute or two, a button pops up on your Mac — hit it, and the message pops up, ready to edit on the big screen.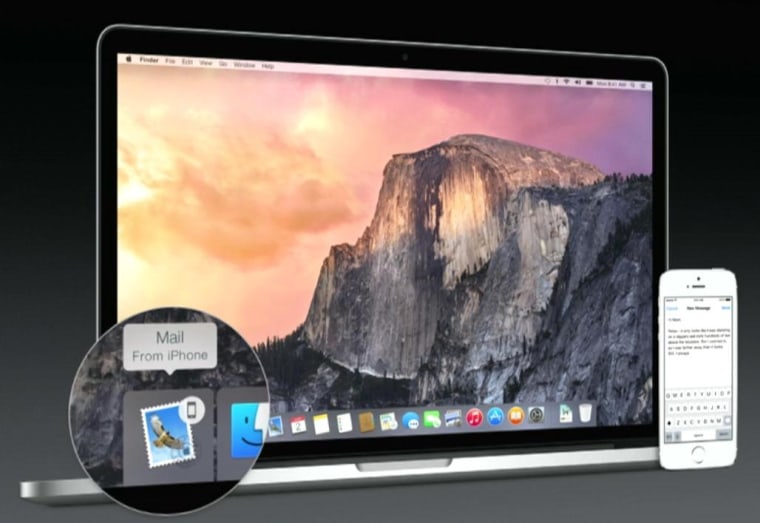 This also works with several other apps that have both iOS and OS X versions — though Apple didn't list them on stage.
But most impressive is the ability to take a call ringing on your iPhone ... on your Mac. As long as your phone is within Wi-Fi range, it'll notify your computer that a call is coming, and you can choose to ignore it or answer it right there on your computer.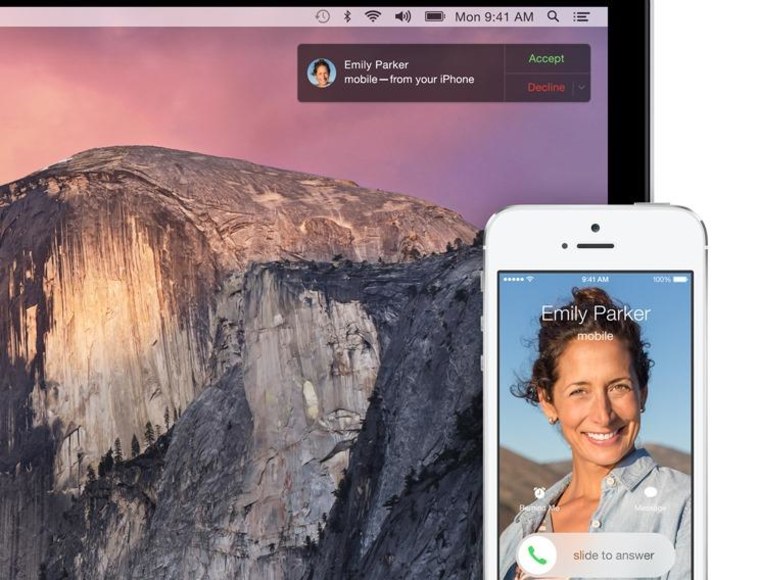 Continuity looks convenient, though it isn't clear whether popular third-party apps like Evernote and Gmail will be supported. Shared notifications and documents between iOS devices, such as between an iPad and iPhone, were also hinted at, but not detailed. We will update this post as more information becomes available.