At each Consumer Electronics Show, there seems to be at least one gadget type which just plain takes over the place. Two years ago it was e-ink readers, now practically invisible on the show floor. Last year it was the 3-D TV. This year, Android tablets are all the rage. Yes, there were so many Android tablets this year that some of us started to become slightly queasy each time yet another such device was announced.
Was the revulsion justified? Or does this latest batch of Android devices stand a chance to succeed? Let's talk tablets!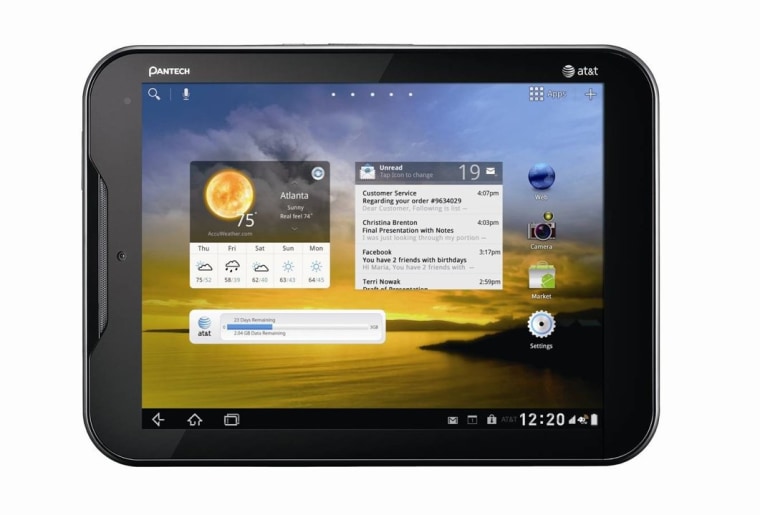 Pantech Element
The Pantech Element is a fun (not-so-little) 8-inch tablet. It has a 1.5GHz processor, 16GB of memory, (which can be expanded up to 32GB thanks to a microSD slot), a 5-megapixel rear-facing camera, and a 2MP front-facing camera. It'll run on AT&T's 4G LTE network, so it should be pretty darn speedy.
Oh, and did I mention that the Element is waterproof? The gadget can apparently be submerged in one meter of water for up to 30 minutes without any troubles. In theory, this means that you wouldn't have to worry if you ever spill coffee onto the tablet.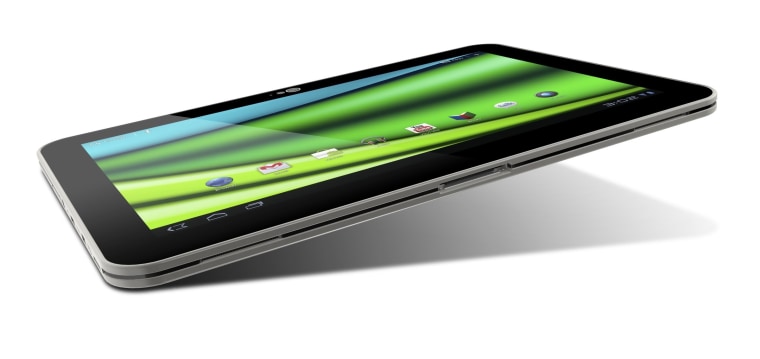 Toshiba Excite X10
One of my favorites in the latest Android tablet batch — appearance-wise, at least — is the Toshiba Excite X10. This particular gadget has been available in other countries for a while, but it's finally coming to the U.S. soon. It's an eye-catching 10-inch beauty which measures in with a thickness of only 0.3 inches.
The X10's display is covered in super tough Corning Gorilla Glass and behind it there's a Texas Instruments OMAP 4430 processor (that's 1.2 GHz of horsepower), 16GB or 32GB of storage (depending on your choice of configuration), a 2MP front-facing camera, a 5MP rear-facing camera (with an LED flash), and an assortment of ports including Micro USB and Micro HDMI. There are also a gyroscope, an accelerometer and GPS capabilities as well as eCompass and ambient light sensors.
The Toshiba Excite X10 will set you back $530 if you're getting the 16GB model and $600 if you opt for the 32GB version. It should become available in the first quarter of 2012.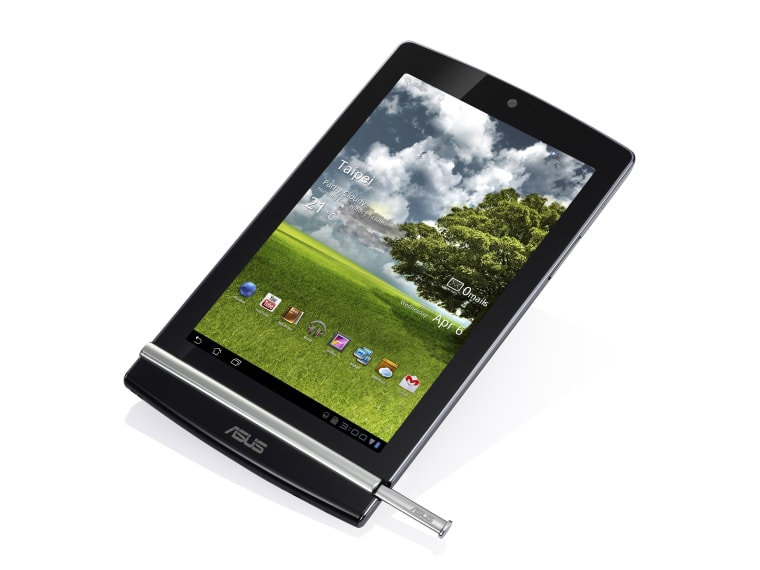 Asus Eee Pad MeMO 370T
With its rather reasonable $249 pricetag, the Asus Eee Pad MeMO 370T — try wrapping your tongue around that name — is far too tempting of a device. It's a 7-inch gadget, has a 1.2 GHz Nvidia Tegra 3 processor on the inside, pen-input on the outside, and a 5MP camera in the back.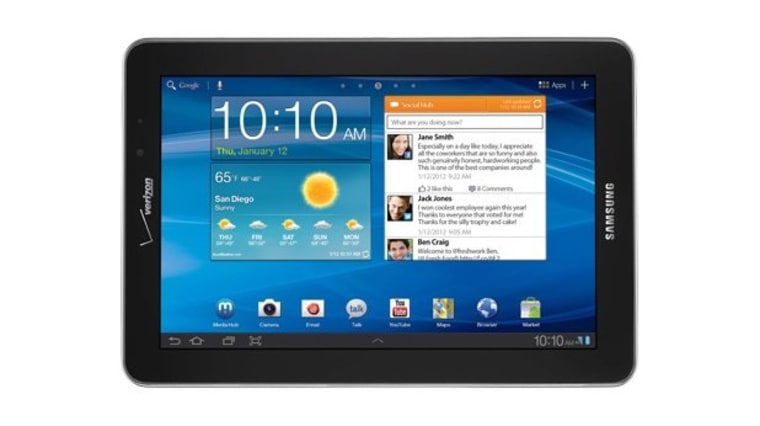 Samsung Galaxy Tab 7.7
As its name might suggest, the Samsung Galaxy Tab 7.7 is the big brother of the Galaxy Tab 7.0 Plus. It's a —  wait for it —  7.7-inch device and it has a 1280 x 800 Super AMOLED display, a 1.4 GHz dual-core processor, a 3MP rear-facing camera, a 2MP front-facing camera, and the usual assortment of ports.
It's very much worth noting that the Tab 7.7 is going to offer 4G LTE connectivity through Verizon Wireless. (Oh, yes! That's speedy.)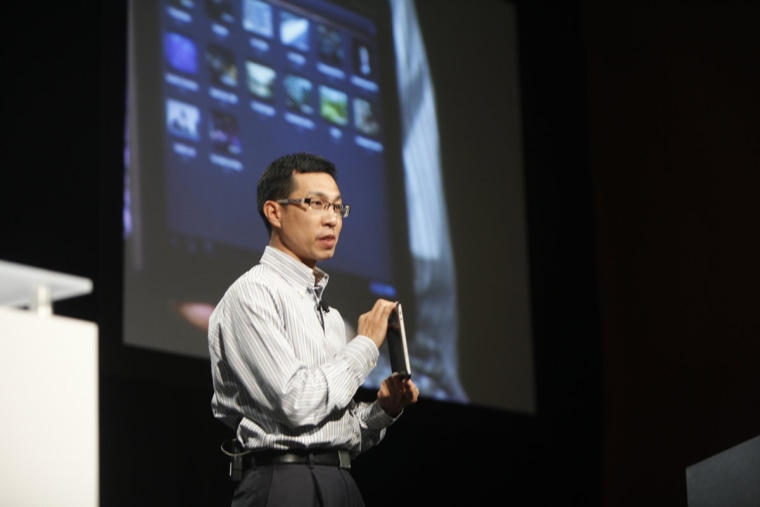 The next-generation Iconia Tab
Oh, what a tease Acer can be! The company briefly showed off the next-generation Iconia Tab tablet during a CES press conference and it certainly caught my attention. The gadget is a quad-core device with a lovely 1080p screen and a Nvidia Tegra 3 processor.
Not too much is known about this particular tablet at the time, but it's definitely a powerful little beast.
Wait! What's the problem here?
The trouble with most of the tablets presented lately is not the hardware but the software. Time after time the same lines keep appearing in press releases. The devices are "ready" for Android 4.0, but shipping with Honeycomb 3.2, in other words "last year's OS." Their makers promise that the hardware will be updated to Ice Cream Sandwich shortly after launch, software updates are coming, pinky swear, cross our hearts and hope to die, but even the manufacturers don't necessarily have a firm grasp of the upgrade timing.
The reality is that customers are often left waiting for their new toys to actually feel new — to receive the latest and greatest in Android software. And perhaps I'm simply a spoiled iPad user, but to me that seems unacceptable. Many Android tablet makers have the hardware handled and are handing out mind-blowing spec sheets — but until they give their devices brains to match their guts, I'm saying "no dice."
The moment Android tablets take a page from the Apple manual and start selling the experience and the — get ready to cringe — magic of software and apps, the moment that developers feel that the time is right to launch an all-out Android tablet software assault, the moment that together, both hardware makers and software developers showcase what you can do with these things, rather than just throw around spec sheets, that's when these new tablets will succeed.
Related stories:
Want more tech news, silly puns, or amusing links? You'll get plenty of all three if you keep up with Rosa Golijan, the writer of this post, by following her on Twitter, subscribing to her Facebook posts, or circling her on Google+.