Worrying about hackers and the NSA these days doesn't mean you're paranoid — it means you read the news. So buying a device like the Blackphone 2, the latest from privacy-enhancing software company Silent Circle, is a more reasonable move than ever.
Related: 'Stagefright' Bug Could 'Critically Expose' Most Android Phones
The first Blackphone arose in the thick of the Snowden reports, promising a phone that was un-snoopable by design, yet still usable by everyday consumers. The Blackphone 2 builds on that, adding a larger 5.5-inch 1080p screen, more RAM, and a new 1.7-GHz processor. Sure, it probably won't measure up to the latest Galaxy or iPhone in tests — but that's not the point.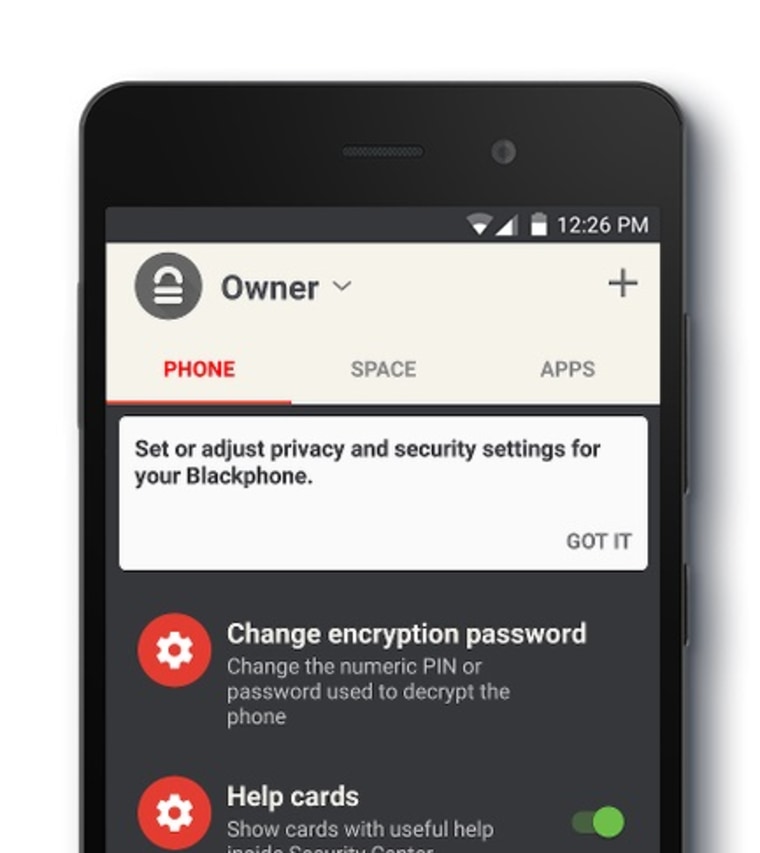 Blackphone 2 comes with a number of capabilities built in: encrypted messaging and calling, automatic detection of non-secure Wi-Fi points, and dedicated "spaces" for apps like Facebook and Snapchat that never communicate with the secure portion of the phone. Nothing you can do about Facebook using your data for its own purposes, but you won't have to worry about it or some shady malware poking around your private files.
Related: Sony Hack Is Bad, But the Real Cyberwar Is All Around You
It's not a guarantee against hackers and spooks, but it sure won't make things easy for them. The catch right now is there's no pricing or availability info yet — we asked — so if you want to get a Blackphone 2 for you and your team, you'll have to contact Silent Circle and find out the details on your own.