Shopping for a gift for Mother's Day doesn't have to be stressful. While we think moms deserve thanks every day of the year, we want to make sure you come up with a thoughtful gift she can use and appreciate all year long.
Whether you're celebrating your own mom, the mother of your children or just a special someone in your life, we've rounded up 10 techy gift ideas for every kind of mom.
For the Computing Mom
Moms are notorious multitaskers, so get her a powerful laptop that's as flexible as she is. Lenovo's Yoga 900 is one of the thinnest and lightest convertible laptops around, and it flips and folds into whatever mode is needed for the task at hand. That way mom can kick back and read a book in tablet mode, call up a recipe in tent mode or convert it back to a laptop and take it to work.
For the Music Loving Mom
Sometimes mom just needs to tune out the rest of the world, and yes, that means you too! Plantronics BackBeat Sense wireless headphones are great for busy moms who are constantly being interrupted. That's because a sensor in the memory-foam cushioned-headphone pauses the music when you take them off, and instantly resumes playback when they're back on.
For the Smart-Home Loving Mom
If your mom turns on lights when she's away to make the house look occupied, here's a smarter, more efficient way to do that. BeON LED bulbs replace the traditional bulb and learn the user's patterns over time. When you set the app to Away mode, they mimic that behavior, fooling would-be bad guys. They also provide an extra 4 hours of battery to the bulb if the power goes out.
For the Assistant-Needing Mom
Get mom her own personal assistant with the Amazon Echo, a voice-activated Bluetooth speaker. Alexa, the virtual brains inside, can answer questions about traffic, weather, even how the Yankees did. She'll also play music from your playlist or read the latest news headlines. Using the app, she connects to other smart home devices like smart lights and thermostats so mom simply has to ask Alexa to turn up the heat, and it's done. Unlike kids, Alexa responds the first time she's asked.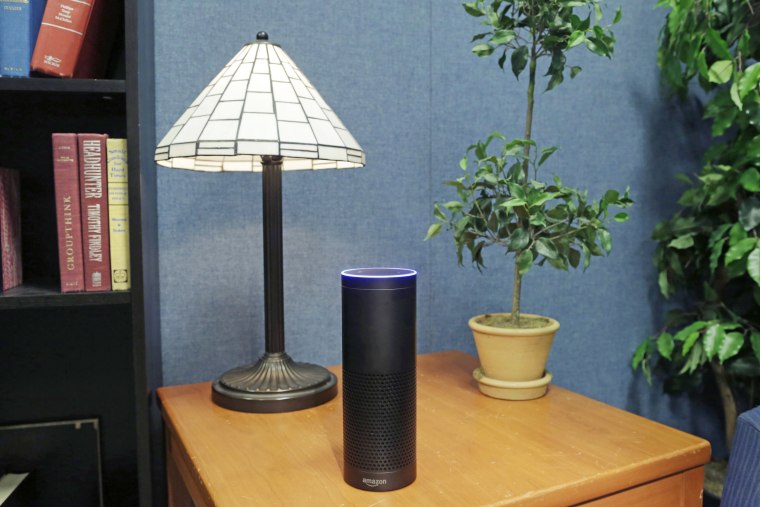 For the Connected Mom
Busy moms keep tabs on everything and everyone; the family calendar, emails and texts, the weather, and of course, their own fitness and health. The Samsung Gear S2 smartwatch connects to mom's Android phone to keep her in the know. The round bezel design makes this smartwatch intuitive and easy to use, and stylish bands and accessories make this a gorgeous gadget mom will actually want to wear. It connects to dozens of apps, so now if you ask mom for a ride from the airport, she can call you an Uber right from her watch.
For the In-a-Meeting Mom
When mom is in an important meeting and her phone is buried in her bag, Ringly lets her know if a call is urgent. Ringly is a smart ring with a semi-precious stone that connects via Bluetooth to a smartphone, discreetly alerting the user to calls, texts and other notifications. You can set vibration patterns and custom colors for different contacts within the app. This smart ring is splash-proof but not waterproof, so give mom a night off from doing dishes too.
For the Fashionable On-the-Go Mom
Mom caries around smartphones and tablets and so much more, so spruce up her tech appeal with a Knomo Mini Beauchamp backpack. It's small and lightweight enough to hold all the essentials: smartphone, tablet, wallet and keys, plus all those things moms always magically seem to have, like Band-Aids and tissues. Throw in one of the stylish new Incipio Design Series phone cases and she'll be the most fashionable, organized mom around.
For the TV-Loving Mom
Sometimes mom just wants to watch TV all by herself, which is hard to do when the streaming video player is in the family room. The Roku Streaming Stick is a portable device she can use with any TV that has an HDMI port, for quick, easy access to Netflix, Amazon Prime and so much more. She can use headphones to listen privately through the Roku Mobile App.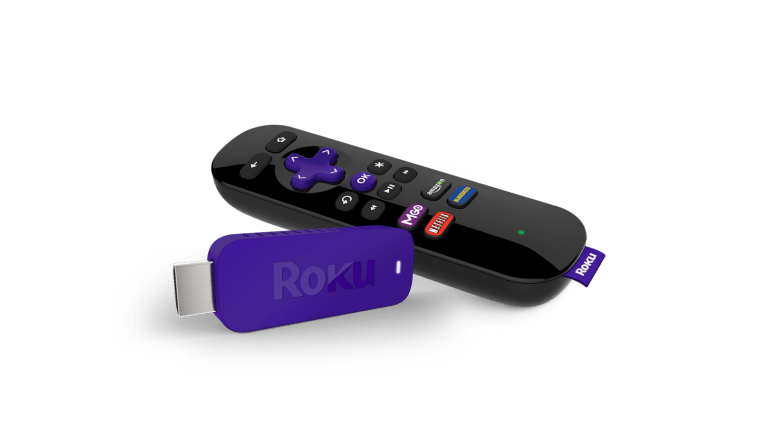 For the Mom Without Eyes in the Back of Her Head
We know moms are supposed to have eyes in the back of their head, but they can't be everywhere, right? The Canary home security camera keeps an eye on things while mom is away, sending motion alerts right to her smartphone. She can also watch live HD video from any mobile device, in case she wants to check in on the pets, too.