We've all seen those touchscreen-compatible gloves, with special conductive thread in them that lets you control your phone without taking them off. But what if you forgot those, or just don't like them? A new screen cover called Glovys flips the script, making your phone compatible with your gloves instead of vice versa.
The cover is composed of two super-thin layers, separated by an air gap. When you touch it, the two layers come into contact and create a current that activates the touchscreen — whether you're using a glove, pencil or twig. When you're done, or when you get inside where it's warm, you can unstick the cover and store it in a pocket or on the back of your device.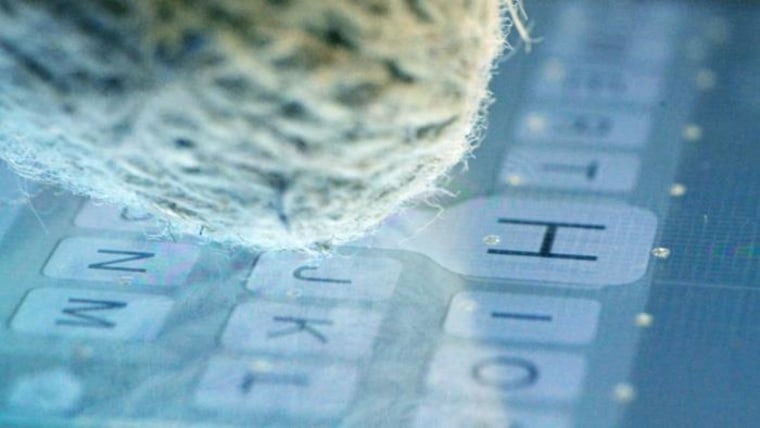 There's a small catch: Tiny dots, spacers that keep the two layers separated, are visible over your screen. They're transparent, but look a bit like tiny drops of water. The creators, currently seeking $15,000 on Kickstarter, hope to reduce both the visibility and number of the spacers so they'll be even less noticeable than they are now.
You can back the project and get a Glovys cover for around $20, or wait until they hit retail. Unfortunately, they covers are iPhone only for now — and hopefully you like that electric blue color, because that's your only option.
MORE GADGETS
SOCIAL
—Devin Coldewey