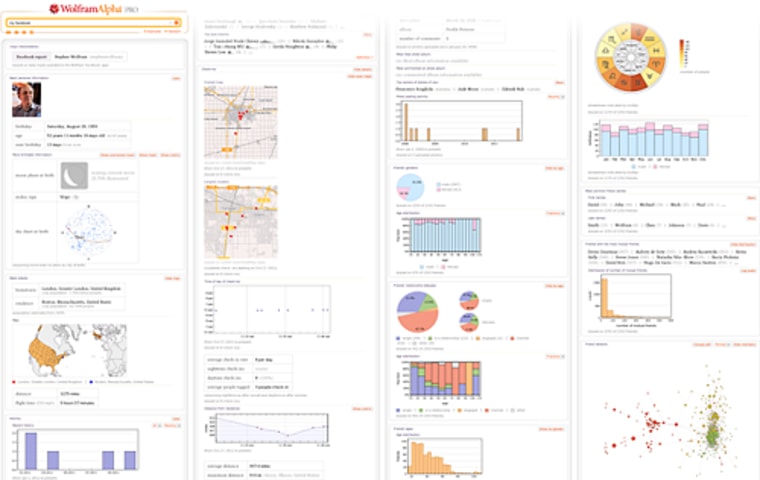 Wolfram Alpha, the "computational knowledge engine" that instantly performs complex analysis on data and queries, has introduced a new tool that gives an amazingly thorough look at your Facebook usage and friends — from what hour and weekday you post the most links, to the marital status of everyone you know over the years.
Millions of people post millions of things to Facebook every day, but after a week or so most links, statuses and comments are filed away, usually never to be seen again. Wolfram Alpha will dig through all this information, and whatever your friends have made visible to you, and produce a bewildering spread of data relating to your Facebook usage.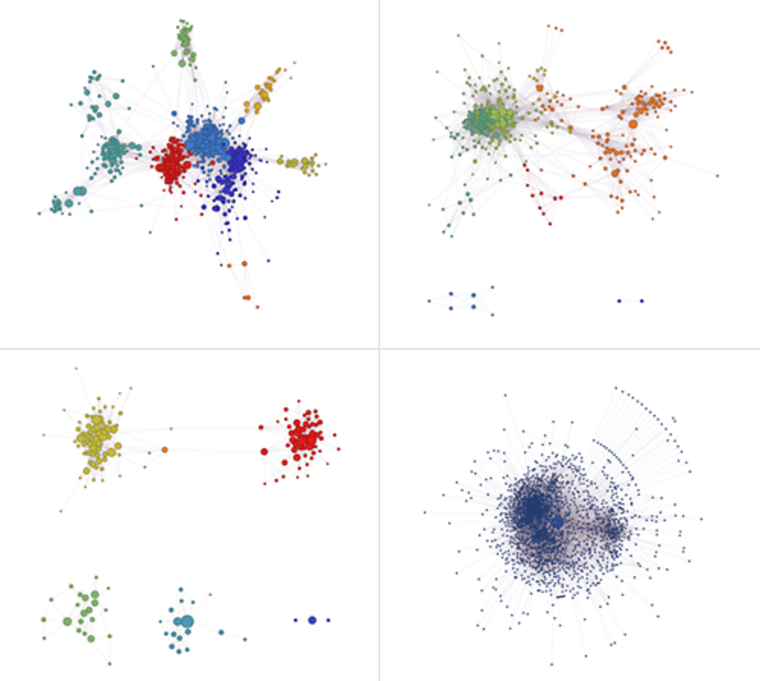 Some of it is fun but straightforward: what apps you use the most, how many of your friends are named "Chris," and so on. But it also surfaces some very interesting and well-presented data, like a visual map of your friend connections and a representation showing your usage patterns over the week. Are you in the habit of dumping your photos for the week into an album on Sunday night, or making rambling status updates after a night out with friends? You'll see that clearly.
All this information would likely be very valuable to companies and brands that rely on Facebook for social promotion, but right now the service is limited to personal accounts. A version for Facebook Pages may also be in the works.
To access the service, simply go to Wolfram Alpha and put "Facebook report" into the field (or just follow the link); it will ask you to create an account at the site and to give it permission to pull data from your posts and friends list. The app does access a ton of your private data, but it's kept private unless you specifically share a part of it, and after an hour it's deleted from the system.
More information on the service can be found at a blog post by the site's founder, Stephen Wolfram; he says that based on how people use the service, new features will be added. And of course the report will change in some ways as your habits and friends evolve, so it's worth doing again in a month or two anyway.
Devin Coldewey is a contributing writer for NBC News Digital. His personal website is coldewey.cc.