The all-you-can-gawk buffet that is the Consumer Electronics Show (CES) kicks off on Monday in Las Vegas. There will be the usual parties, corporate hype and questionable celebrity appearances.
But you don't care about Tim Tebow-endorsed headphones. You want to know about the good stuff — the technology that only the most ardent (and wealthy) early-adopters will be able to get their hands on this year, and will appear in everybody else's homes a few years after that.
So what is going to be big in 2014? A look at the top tech trends you can expect at CES.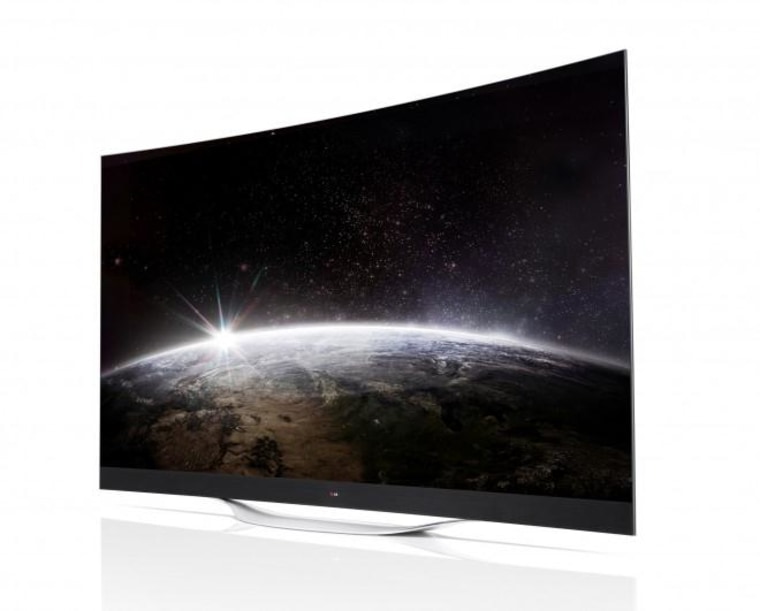 Beyond HDAre you reading this story while eating a caviar-encrusted Cronut? Then you can probably afford LG's new 77-inch curved OLED Ultra HD TV. The price hasn't been announced yet, but considering that LG's 55-inch curved OLED TV currently retails for $10,000, chances are it's not going to be cheap. OLED stands for organic light-emitting diode, a technology that offers a sharper picture, thinner displays and lower energy costs than 4K TVs.
Overall, curved TVs — whether OLED or LCD — should be big at CES. The idea is that they offer a more immersive, glare-free experience. And yes, they do come in 105-inch versions, thanks to LG and Samsung. They should look perfect in your airplane hangar next to your private supersonic jet.
Less expensive 4K TVs"Affordable" is a relative term, but 4K TVs should enter the general sphere of affordability within the next year, giving people four times the resolution of your usual HD TV without costing them $3,000 or $4,000. Polaroid will debut a 50-inch model for $1,000. It's likely that some Chinese companies will show off 4K TVs that are even cheaper than that.
Will it be low enough to entice casual consumers to buy in? Not if there is a dearth of 4K programming, Brian Blau, a researcher for Gartner, Inc., told NBC News.
"There is real chicken-and-egg issue here," he said. "Until you really have a lot of original content in 4K, I think people won't see the advantage of buying even a cheap 4K television."
One good sign: YouTube's announcement that 4K streaming is on the horizon, meaning it might not be long before consumers can actually take advantage of all of those pixels.
Cars get smartThis is the year that cars finally enter the smartphone age. Google is teaming up with Audi to bring the Android experience to your dashboard. Mercedes-Benz owners will be able to remember where they parked by looking at their Pebble smart watches. And Ford will give a glimpse of the future of hybrids with its solar-powered C-Max Solar Energi concept car.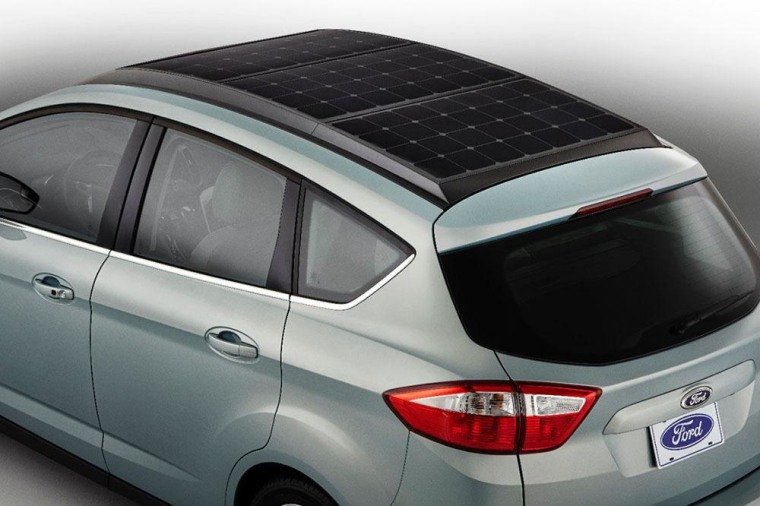 Connected homesIsn't it about time you lived like George Jetson? In 2014, expect a plethora of smart devices for your home, including appliances, locks, light bulbs, security systems, thermostats and more.
"The issue is how do these smart appliances talk with each other?" said Blau.
Samsung will try to solve this problem with its Smart TV, which will let you do things like adjust the thermostat and close the blinds without getting off of the couch. LG's HomeChat might be even cooler. Taking a vacation? Simply send a text from your smartphone and your refrigerator will go into power-saving mode and the robotic vacuum will set itself to run in your absence.
Gesture and eye control gain steamWhile we have seen plenty of voice-, gesture- and eye-controlled gadgets at CES in the past, this might be the year when they really take off.
Take Tobii. Over the last two years, the company wowed people by letting people navigate Windows 8 and play arcade games with their eyes. But those tools were mostly meant for developers. In 2014, this tech should go mainstream, thanks to a new eye-tracking device made in collaboration with gaming gear company SteelSeries that is expected to go on sale.
Gesture control should also take a big jump, with devices like Samsung's "Smart Control" remote making it easy to browse through shows with a flick of the wrist.
Tech you can wear"I don't know if 2014 is going to be the year of the smart watch," said Blau, "but I do think they are going to be a lot more popular."
Joining the fray this year is Archos, which is set to display several models that will sell for under $90 and be compatible with iOS and Android, which could present a challenge to Pebble, which currently sells for $150.
There will also be several competitors trying to get the jump on Google Glass before it's officially released, including Vuzix, who released its own pair of smart glasses for $1,000 — a full $500 less than Google's hard-to-obtain prototype.
Fitness trackers will also be everywhere. That includes a highly anticipated new gadget from Basis that will offer REM sleep tracking and analytics. Even your dog will be able to join the trend, thanks to VOYCE, the smart collar designed to feed pet owners health information, GPS data and more.
A new kind of game consoleGamers are already spoiled by the recent releases of Xbox One and PlayStation 4. They shouldn't ignore CES, however, thanks to Valve's Steam Machine.
For the uninitiated, Steam is a platform that gives PC users access to thousands of video games from large and small developers, as well as the ability to jump into multi-player games that their friends are playing.
The Steam Machine — as well as similar machines built by third parties — will bring that experience into the living room. The compact gaming PCs are meant to be hooked up with your TV and use a new controller that utilizes two touchpads instead of thumbsticks, which the company says more closely mirrors the control you get with a mouse.
Overall, there might not be any huge leaps forward in technology in 2014, but there will be plenty of cool things to drool over.
"We'll see a lot of the older things from CES revamped and made modern," Blau said. "There might be no killer, revolutionary products, but there will be advancement all over the place."