Facebook announced Tuesday that it is acquiring Oculus VR, maker of the most advanced virtual reality headset available today, for about $2 billion in cash and stock.
Oculus began as a Kickstarter project to produce a VR headset actually worth using, and quickly became a runaway success. It then attracted millions in investments from several sources, and "Doom" creator John Carmack even left his own company, id, to join the startup.
"Facebook plans to extend Oculus' existing advantage in gaming to new verticals, including communications, media and entertainment, education and other areas," Facebook said in a press release. Oculus will continue operating independently out of its Irvine, Calif., headquarters.
The $2 billion breaks down to $400 million in cash and approximately $1.6 billion in stock, plus $300 million in future payments, such as delayed bonuses and restricted stock. The deal is expected to clear in the second quarter of 2014.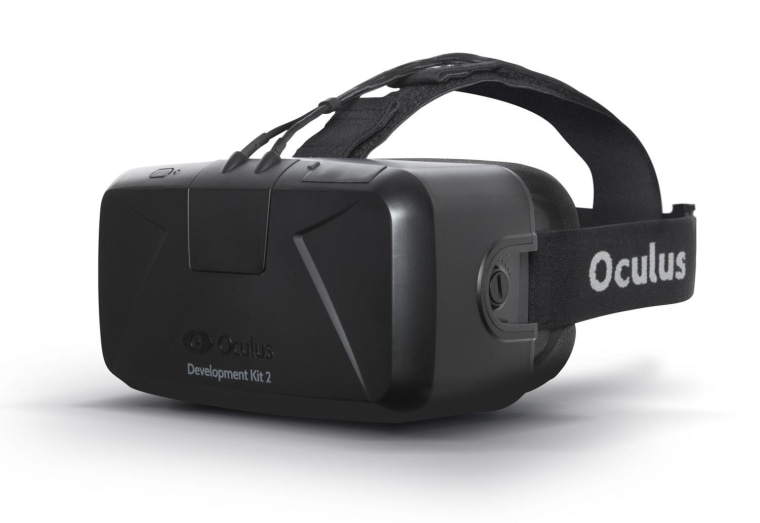 At the moment, Oculus does not offer any products for purchase — but the latest version of the headset more than rivals competition from larger companies like Sony. A prototype for developers, however, can be obtained for $350, and the startup has sold tens of thousands of them.
"This is really a new communication platform," Facebook CEO Mark Zuckerberg wrote in a separate post. "Imagine sharing not just moments with your friends online, but entire experiences and adventures."
He added on a conference call discussing the acquisition: "Today's acquisition is a long-term bet on the future of technology."
The Oculus team penned a similarly optimistic news post, saying "Mark and his team share our vision for virtual reality's potential to transform the way we learn, share, play, and communicate."
This is the second major acquisition by Facebook this year; the company purchased instant messaging service WhatsApp for $16 billion in February.