Amazon unveiled the Fire TV streaming media device on Wednesday, giving it a competitor to Roku, Google Chromecast and Apple TV.
The set-top box was unveiled at a press event in New York City, with immediate availability and orders shipping the same day. Priced at $99 and thinner than a dime is tall, the Fire TV features 1080p HD video, 2GB of RAM and a quad-core processor. Amazon says the streaming device offers performance three times faster than Roku 3, Apple TV and Google Chromecast.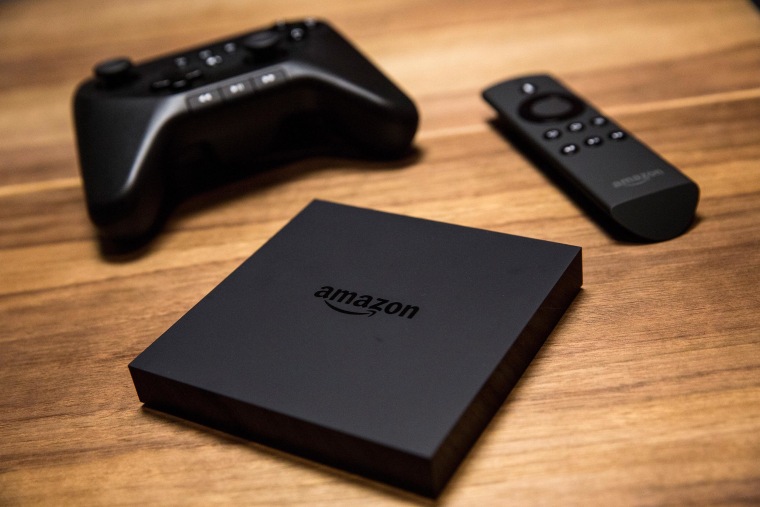 Like the company's Kindle Fire tablets, Amazon's Fire TV will run a modified version of Google's Android operating system, and give users access to third-party apps like Hulu Plus, Netflix and YouTube.
Fire TV will offer voice search that "actually works," letting users speak into their Bluetooth-enabled remote control in order to find content, said Amazon executive Peter Larsen. For example, users could simply press the voice activation button and say "Walking Dead" into their remote, bringing up the show from whatever services the user subscribes to.
(Right now, this only works with Hulu Plus and Amazon Instant Video. Netflix subscribers will have to open up the Netflix app first, then search from there. Eventually, Amazon will integrate more services with its voice search).
That will eliminate the need to "hunt and peck your way through an alphabet grid" like on Roku, Larsen said.
Gamers can also use their remote control, phone or tablet to play titles from Amazon's selection of games, which average $1.85. Amazon's dedicated Fire TV game controller sells separately for $39.99.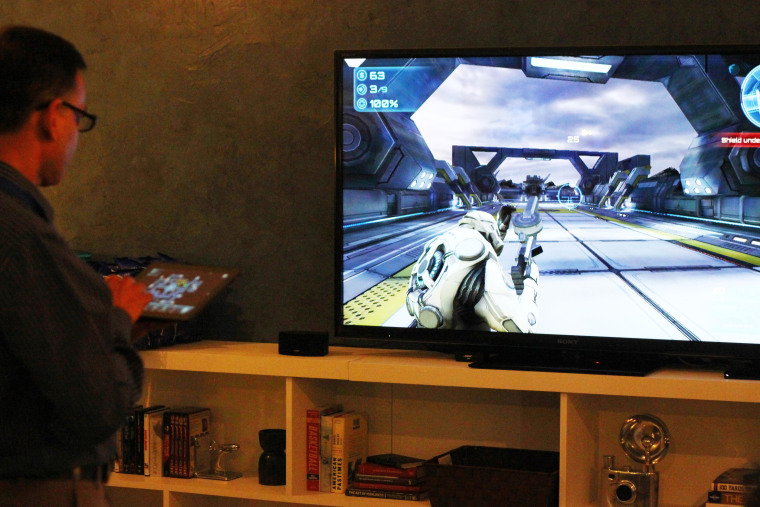 Over the last year, Amazon has been ramping up its video offerings with original series like "Alpha House," a political comedy starring John Goodman. On Tuesday, it announced sole streaming rights to "24" for its Amazon Prime Instant Video service, a big win considering the amount of people who will want to watch before the May 5 debut of the series reboot "24: Live Another Day."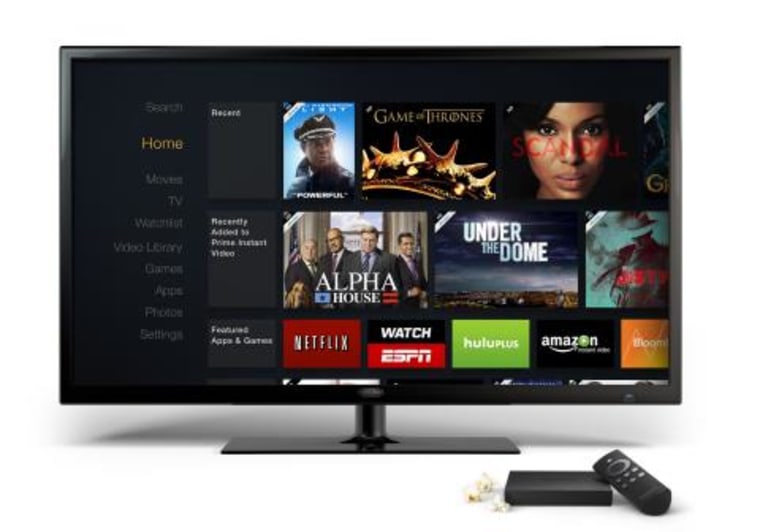 Currently, Amazon lets customers buy and rent TV and movies individually through its Amazon Instant Video service, or access many of them for a $99 annual fee with Amazon Prime, which also includes perks like free two-day shipping and free e-books. Both are available on its Kindle Fire tablets and competing streaming devices, like Google Chromecast and Roku.