Whether it's tax returns, fake news, real news, or life in general — many people are feeling stressed out these days. And that may be taking a toll on your health.
A recent study shows how damaging stress might be for us, so now is certainly a good time to just...start... breathing.
Related: Stress Might Cause Heart Attacks, Strokes
Technology may also be stressing us out, but sometimes it also offers the cure. Whether you're looking to learn how to breathe properly, (what is a cleansing breath anyway?) or just need a reminder to make the time in your busy day to de-stress, these gadgets can help guide you to a slightly calmer space.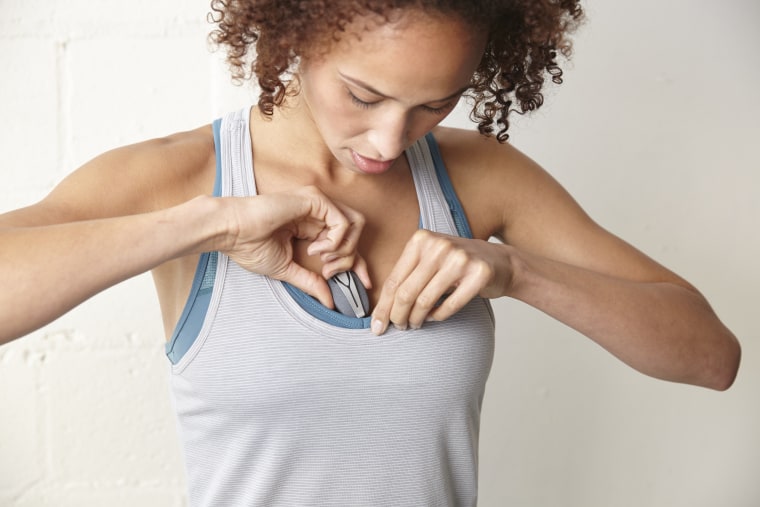 Spire is a wearable device, much like a Fitbit, that tracks your breathing patterns to help make you aware of, and reduce, stress. It's a small, stone-shaped tracker that clips onto your belt or bra, measuring your breathing patterns, steps and calories, and respiration rate.
Like a Fitbit, it sends real-time notifications to a companion app (iOS or Android), but Spire focuses more on your mental health than your fitness. It lets you know when you're tense (using research from Stanford's Calming Technology Lab to understand your state of mind) and offers short guided meditations and breathing exercises to help you de-stress. Spire also claims to be washer-safe, just in case you forget to unclip it from your belt. Because who needs that added stress?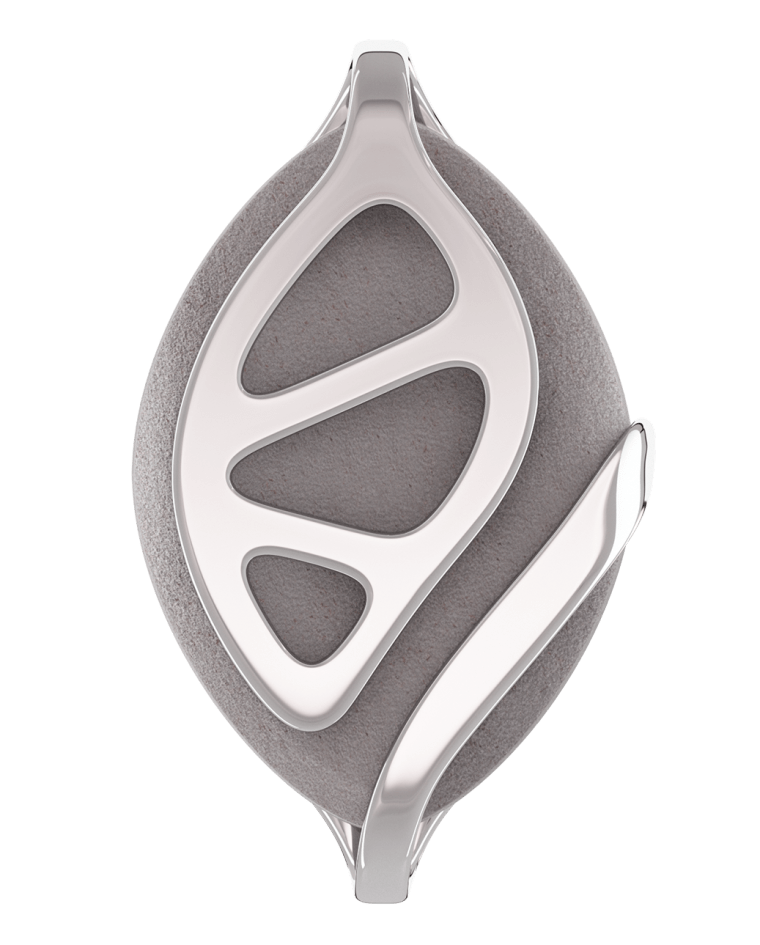 Leaf Urban is another device you wear as a bracelet, necklace or a clip-on. It tracks your daily activity, sleep, even your menstrual cycle, to get a complete picture of your overall patterns. It then provides insights as to what's causing stress in your life and helps stop it before it happens. Perhaps you're not getting enough sleep, or you've stopped exercising. Leaf predicts how these changes in your daily habits can lead to stress, and reminds you to get back on the treadmill or get to bed a little earlier.
When the stress tracker in the app senses you need some help, it offers guided meditations and breathing exercises to get you back to a calmer state.
If the thought of a wearable stresses you out even more, the Leaf app can be used without the device to track steps and sleep.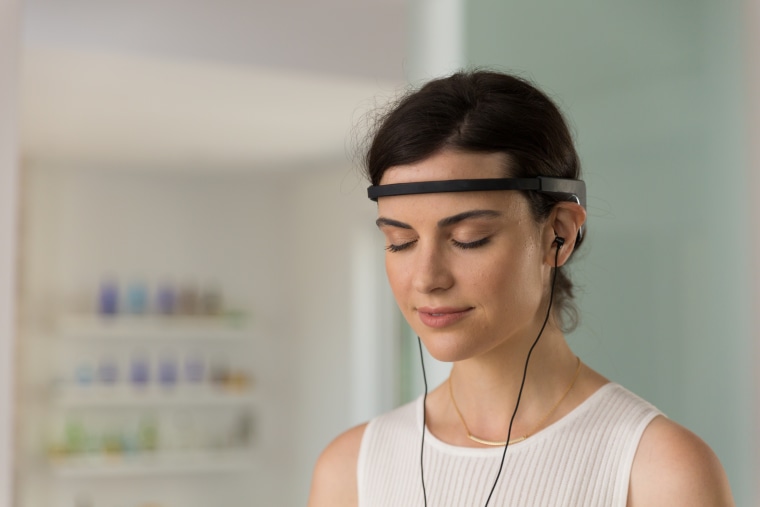 Some people have a difficult time staying focused during meditation. The MUSE brain-sensing headband from Interaxon guides you through the process, providing real-time feedback on what's happening in your brain while you meditate.
Using built-in EEG sensors, the headband measures whether your brain is calm or active during meditation. If you're more focused on your to-do list than your breathing, the peaceful sounds you hear get a little louder and stronger, prompting you back to a calmer state.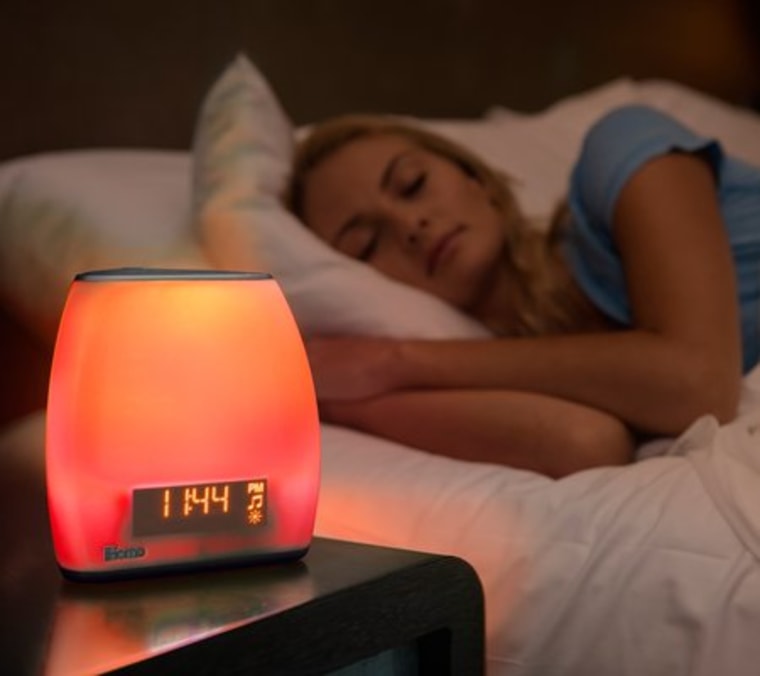 If you need help de-stressing before bed, iHome's Zenergy sleep therapy machine is an alarm clock with built-in light and sound therapy features. Set pre-recorded peaceful (white noise) sound tracks or music from FM radio, along with a spectrum of colors for a pre-determined amount of time to create a calming environment so you can relax enough to get a good night's sleep. There are also light therapy programs designed to work with your circadian rhythm to enhance your energy and mood during the day.
And because learning how to use technology can sometimes be stressful, the functions can all be controlled in the companion app. That way you don't worry that your alarm or timer won't go off and you'll know for sure you're using the right lighting mode at the right time of day or night.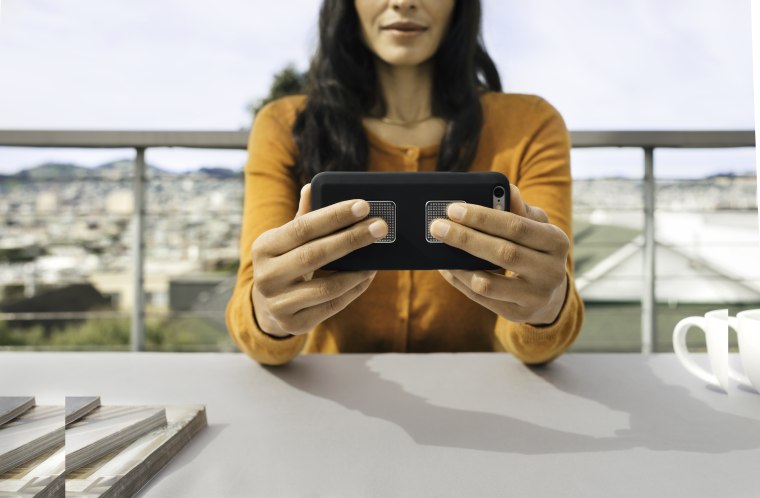 Sometimes stressing about health issues makes us even more stressed. Are those heart palpitations serious or it just too much caffeine and a really stressful day? Kardia is an FDA-cleared, credit-card sized device you attach to your smartphone for a medical-grade EKG in 30 seconds.
Kardia tracks risk factors such as heart rhythm, resting heart rate, blood pressure and more to give you an overall snapshot of your heart health. The app keeps track of all your stats so you can easily share them with your doctor.
Now stop stressing and start breathing.