Buying a pair of jeans is rarely as simple as grabbing some with the right waist and inseam numbers — finding something that fits your body type can be a tough proposition. That's the minor but tiresome problem that a pair of, believe it or not, smart leggings is hoping to solve.
The "Like a Glove" leggings fit on any pair of legs. When you press a button in the front, embedded stretch sensors take measurements all up and down your legs (waist, upper and lower thigh, upper and higher hips, and inseam). Seconds later, they send the the stats to an app on your smartphone.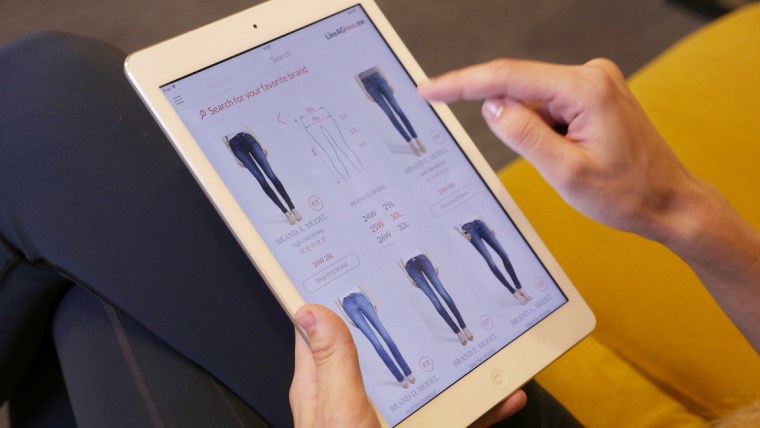 Related: Google, Levi's Weave Tech Into Textiles With Project Jacquard
You can then browse brands and items that fit your particular size and shape, or just jot the info down and keep it handy for your next trip to the department store. If you're OK with the usual risks of ordering untested goods online (and hate trying on dozens of pairs of jeans), the leggings can be pre-ordered for $40 — but the price will rise to $100 when they start selling in stores.